Things to Do in Middleburg in July
— July starts with a bang in Middleburg, thanks to the 4th of July, but the summer fun continues all month long. The Middleburg Library has special events throughout July as part of its summer reading program, plus there are art exhibits, equestrian events, cooking classes, and more. Here's our roundup of the events you won't want to miss this month.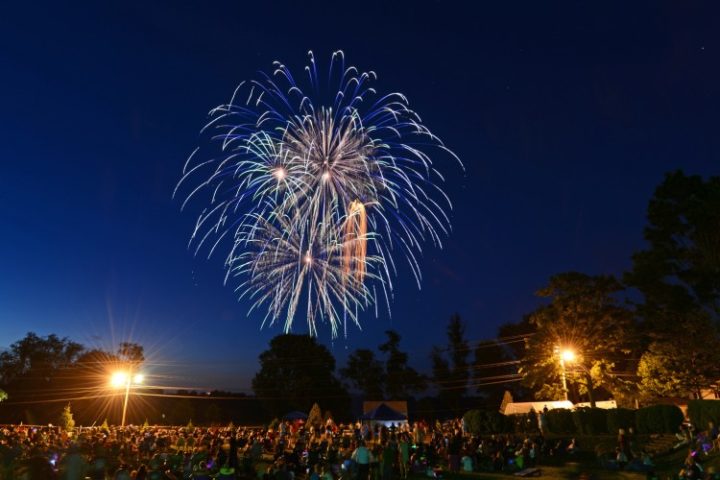 Put on your patriotic best and join your friends and neighbors to celebrate the birthday of the United States!
There will be live music from 7-9 p.m. in the ball field, face painting and glow sticks galore, food and, of course, fireworks. The children's parade will line up in the MCC gravel lot at 5:30 p.m. to be lead through town by Chief AJ.

Food will be provided by Good Grubbin' food truck, Anitas Shaved Ice, The Ice Cream Lady, and a local favorite, The Middleburg Lions Club.
The Middleburg Community Center pool will also be open 11 a.m.-8 p.m. Stick around for a Yankee-doodle-dandy ol' time!
Experience an out-of-this-world adventure: Loudoun County Public Library's Summer Reading Program runs through Monday, Aug. 5. Everyone (from babies and older) can sign up at any point during the summer. This is your chance to be rewarded for reading, using the library or (new this year) exploring one of Loudoun's museums or parks.
Bring the whole family to one of these weekly featured programs and make the library part of your summer routine. Coming in July: Didgeridoo Down Under, First Mime on the Moon, 123 Andrés, Aliens: Escape from Earth, and Reptiles Alive!
Learn more at library.loudoun.gov/SRP.
Landscapes are a fundamental part of art with an entire genre dedicated to the subject. Enjoy landscapes from peaceful sunrises, slow and lazy afternoons, to gentle evenings.
The Byrne Gallery is proud to present "Endless Summer," a celebration of summer at its best! This 6-week exhibition for the months of July and August features the newest paintings by Gerald Hennsey and Lida Matheson Stifel. The exhibit offers viewers a taste of the seaside as well as the countryside — both wonderful ways to experience the joy of blue skies and warm weather.
Gerald Hennesy's powerful wave paintings and quiet dune scapes will make you long for the seaside while sunny landscapes with red barns and classic Virginia farmhouses will thrill you with the feeling of a perfect summer day! Lida Matheson Stifel's sunflowers and flower-covered garden gates will bring you to a happy peaceful retreat from the bustle of the city.
Come join us for this lovely exhibition which will begin on July 5 and continue through Sunday, Aug. 18. A special reception for the artists on Friday, July 12, from 4-7 p.m. is open to the public and everyone is cordially invited to attend.
Karen Healey comes to Rutledge Farm in Middleburg, Virginia July 13-14, to teach "an insight into competitive riding in the hunter ring, jumper ring, or equitation riding" as part of the annual Rutledge Farm Sessions series.
Karen Healey's extraordinary credentials include: 2007 Chronicle of the Horse Person of the Year, former chairperson of the USHJA Equitation Task Force, former member of the USHJA Hunter Task Force, former member of the USEF Developing Riders Committee, former clinician at the USHJA Emerging Athlete Program. Her riders have won more than medal finals including the 1990 ASPCA Maclay National Finals and the USET Talent Search Finals. Karen's teaching focuses on riding, rhythm, balance, and track, because "it's what people need to learn for every division."
The clinic is two days, 3 sessions per day, with up to 8 riders per session. Each section is 2 hours per day, for 2 days. The clinic is $600 per rider. Full auditing for the weekend is $50 per auditor. $35 per auditor (per day).
Click here to register.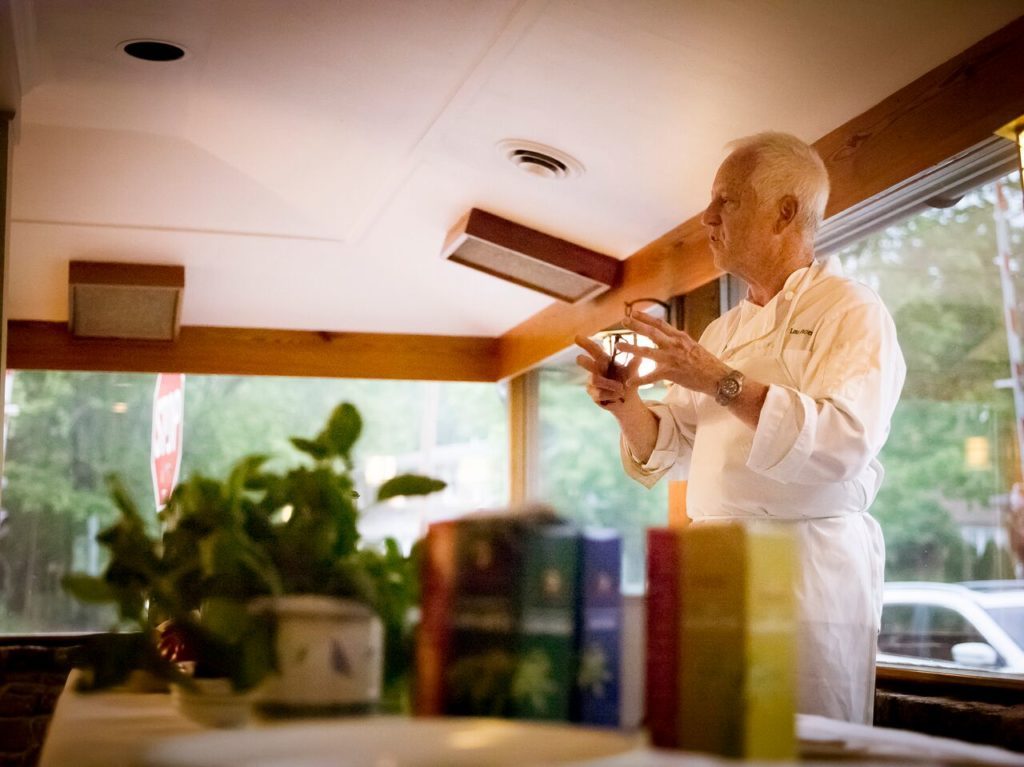 Come enjoy a cooking demonstration by Chef Patierno, followed by dinner and wine pairings. Chef Patierno will prepare classic dishes from Sicily.
The cost is $95 per person, which includes dinner. To make a reservation, please call the restaurant at 540-253-5501.
Twilight Jumpers at Great Meadow is an evening event held on a series of Friday nights under the lights at Great Meadow in The Plains. 2019 dates for the series are May 24, June 21, July 19 and Aug. 9.
Modeled after Great Meadow's highly successful Twilight Polo event, Twilight Jumpers offers two invitational classes each night. Proceeds benefit the 501(c)(3) non-profit foundation, High Performance Equestrian Foundation.
Gates open at 6:30 p.m. The first class ($500 Child/Adult Amateur Class at 1.05m) begins at 7 p.m. The second class ($5,000 at 1.30m) will start at 8:30 p.m. The class size is limited to 20 competitors, by invitation only. The evening features top competition, intense tailgating and dancing in the pavilion after the competition.
Whether you want to compete, reserve a rail side box for six, tailgate or just picnic on the grass for $40/carload, it's a great way to support a worthy non-profit organization and enjoy the show jumping at Great Meadow!
Work with Salamander Resort Director of Food & Beverage Jacob Musyt to make fresh punches and sangrias that are perfect for summer! Using local wine and some of the season's freshest ingredients, you will create a purely unique liquid libation with the help of Moet Chandon and Belvedere. You also will take home all the tools you used to impress your friends for the rest of the season.
Reservations required; please call 540-326-4070. $89 per person. Price does not include tax and gratuity.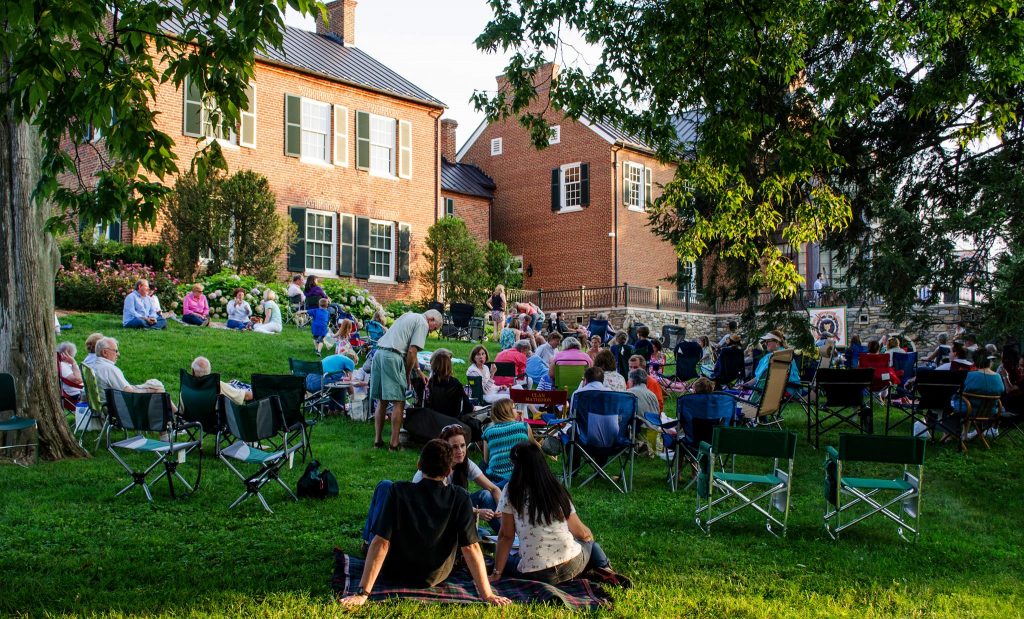 Join us on NSLM's lawn as we celebrate the 5th anniversary of their Open Late Summer Concert Series! Concerts are free and open to the public, with the museum open late and free of charge, too. Join us in July for music by Silver Tones Swing Band.
Also this month:
Please check out our online calendar for even more upcoming events!