40+ Things to Do this February in Middleburg, Virginia
— Don't let the winter blues get you down! We've got all sorts of fun activities in Middleburg this month to keep you moving, from yoga to ballroom dancing to Tai Ji Quan. Plus, we have lots of ways for you to experience the romance of Middleburg with your valentine and our famous town-wide winter clearance sale. Check out our list of the events you won't want to miss this month: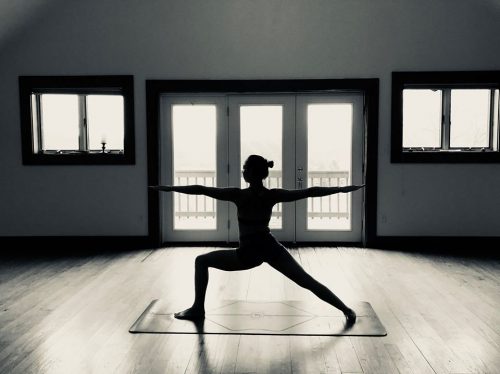 Enjoy a Hatha yoga class at Tri-County Feeds, Fashions, Finds! This class is perfect for equestrians looking to improve their riding and mental focus, or for anyone looking to improve his or her fitness and relaxation.
Yoga improves balance, flexibility and strength. This class is great for all levels, as numerous modifications are offered for beginners, and more advanced yogis can focus on going deeper into the postures.
Advanced sign-up is required by emailing horseyogagirl@gmail.com.
Cost is $15 and is payable by check or cash.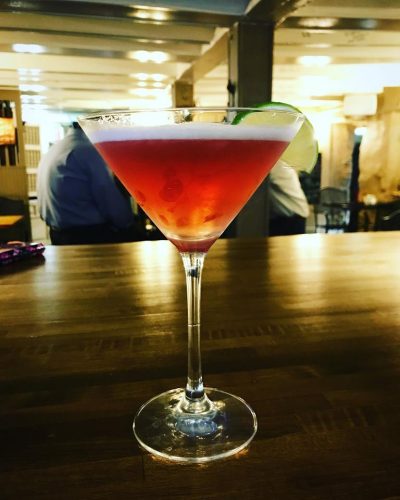 Join us every Thursday evening for Side Saddle Cafe's weekly happy hour! Lovely cocktails and gorgeous Charcuterie plates crafted by Side Saddle's culinary team available for all, so come on out, relax, and chat with the gang over soft tunes floating through the cozy atmosphere.
Renamed in 2007 in honor of beloved English teacher Paul Bergan, Foxcroft's Poetry Festival brings established poets to campus to read, to discuss the writing process with students, and to lead poetry writing workshops. If you're in the area, we hope you'll join us for the keynote poetry reading by award-winning poet Teri Ellen Cross Davis at 9 a.m. and the Poetry Reading finals at 1 p.m. Please contact Cathrine Wolf for more details at 540-687-4511 or cwolf@foxcroft.org.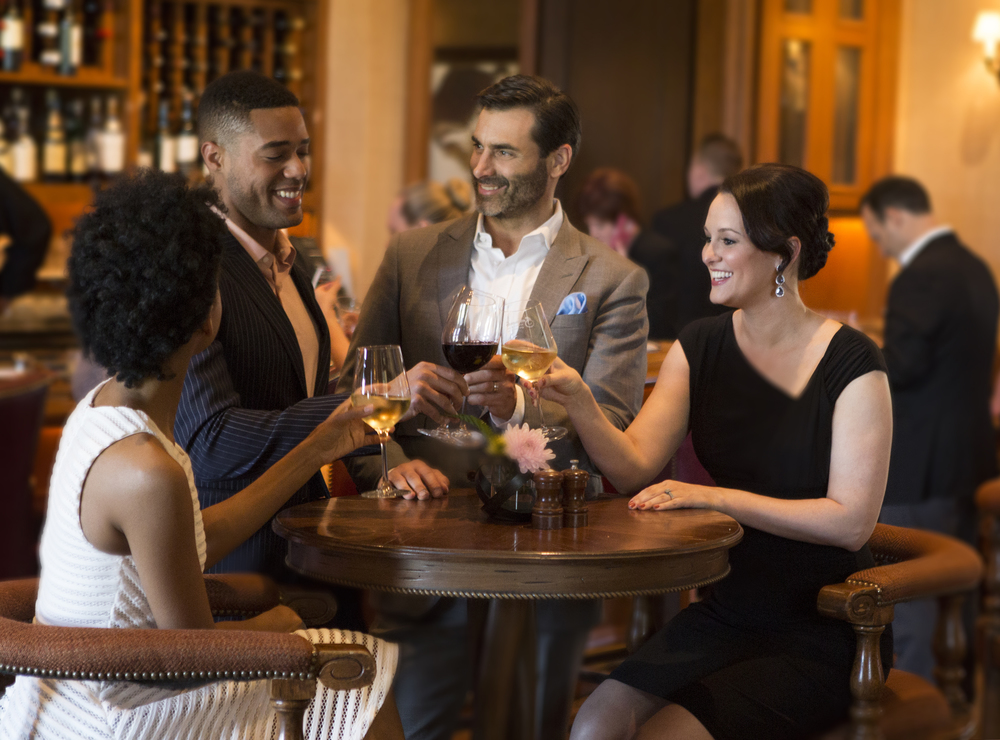 Whether Punxsutawney Phil sees his shadow or not, you won't be worried about a long winter with Gold Cup's new Chase the Shadow cocktail. A combination of Sweet Vermouth on the rocks with a flamed twist keeps you warm even if you are sitting on their outdoor terrace in the snow! $14 per cocktail.
Over five decades of observing Earth from space has revealed the effects of our changing climate, from severe droughts to rising sea levels to more powerful storms. Climate change will affect all of our lives, but there is still time to act to avert the worst consequences of rising global temperatures. Come hear Dr. Ellen Renee Stofan, who recently served as a NASA chief scientist, serving as principal advisor to NASA Administrator Charles Bolden on the agency's science programs and science-related strategic planning and investments.


Score a touchdown at your game-day party with all of your football favorites. The package includes "pigs in a blanket," housemade chili with corn bread, queso dip with housemade chips, a bucket of beer, one bottle of Virginia wine and a tray of football-themed sweets. $100 package; serves six people. For more information, please call 540-687-8011.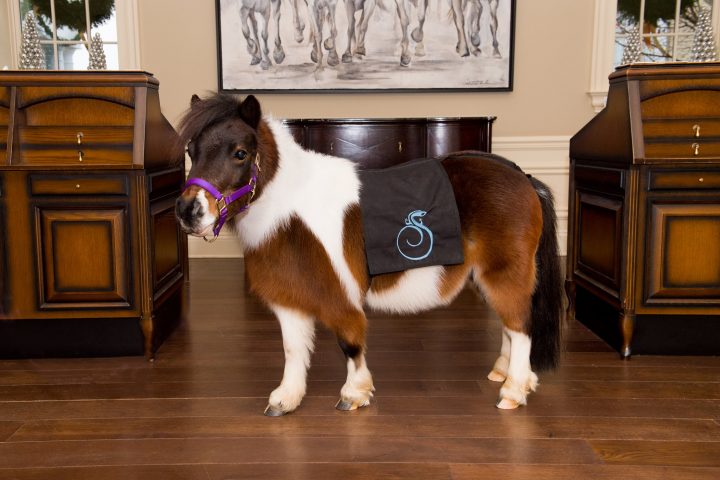 Meet the newest (and sweetest) member of Salamander's team, Cupcake! Our friend may be little in size but this miniature horse has a big personality. Each week she joins Salamander's team in the living room to greet guests and welcome them to their home-away-from-home.
During this time, enjoy Gold Cup's new Cupcake Cocktail with vanilla vodka, dark and light Godiva, housemade whipped cream topped with rainbow sprinkles. $14 per drink.
Top off your favorite winter beverage with your choice of vanilla vodka, Baileys, Brandy or Peppermint Schnapps, plus an assortment of toppings like sprinkles, flavored whipped cream, and more. It is your new winter survival kit! $14 per beverage.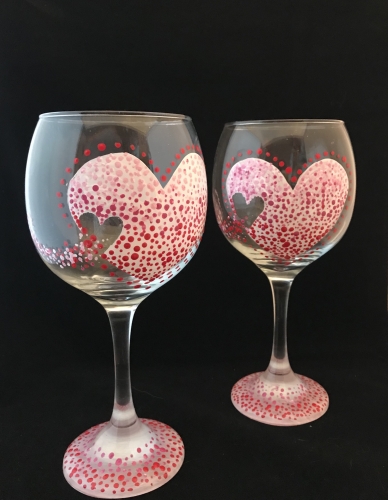 Join us in the Thirsty Fox Lounge for PaintNite! Paint a masterpiece on a wine glass and enjoy discounted glasses and bottles of Three Fox wine! Sign up here! Starts at 2 p.m. $45 per person.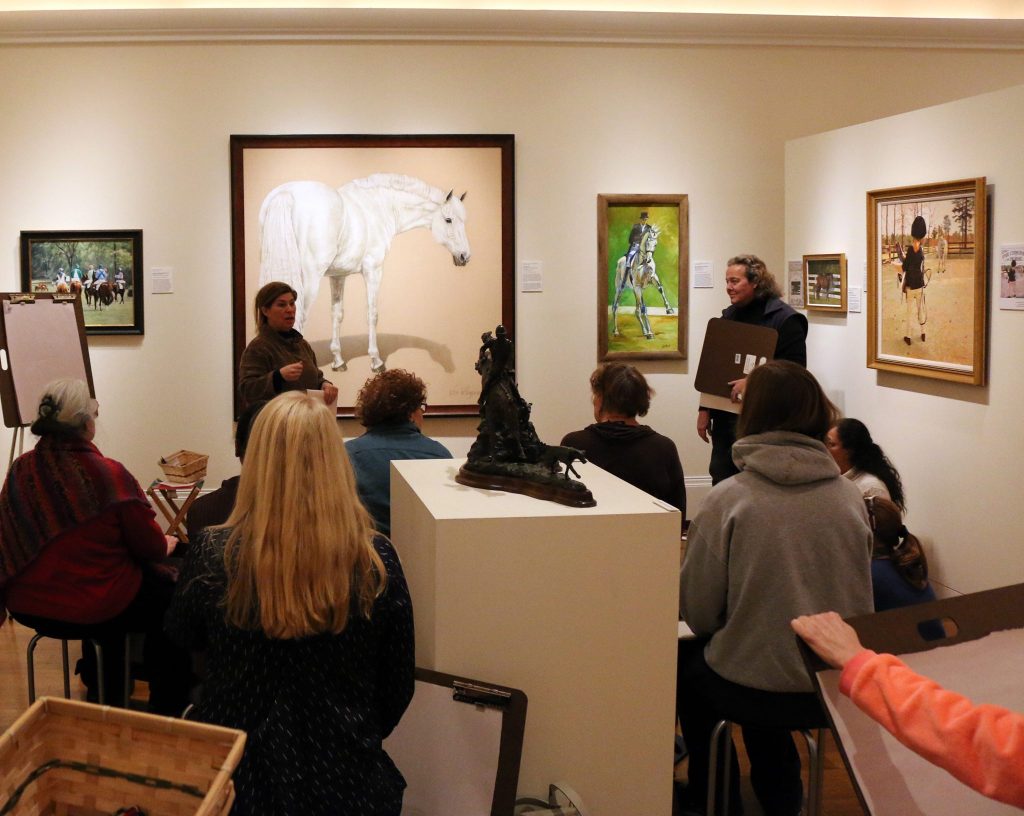 Join NSLM for Sunday Sketch on the first Sunday of the month, from 2-4 p.m. Each month, a local art teacher or artist leads a free sketching session in the art galleries, guiding participants on style, composition, or another aspect of drawing. Supplies (pencils, paper, sketch boards, and clipboards) will be provided for attendees. The program is free and open to the public of all ages. Please RSVP to Anne Marie Barnes at abarnes@nationalsporting.org or 540-687-6542 x25.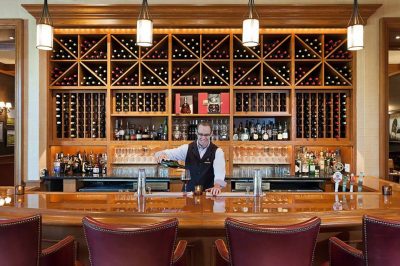 Witness as the Philadelphia Eagles and New England Patriots battle for the right to be called champions. Enjoy local beer and Gold Cup's house-brined Wings Empowered while watching the game on three large televisions near the fireplace and playing a game of pool in their billiards room. You also can take a more relaxed approach and order a cheese board and relax in Salamander's living room while watching the game in there.
Enjoy live music by Andrew O'Day while sipping your favorite Greenhill wines!
This 12-week evidence-based, instructor-led small group program is designed to improve strength, mobility, flexibility and balance for enhanced overall physical health and better functioning in daily activities. Participation in the program may also result in better mental health, reduced stress, improved memory and cognition, and increased self-esteem. To register: Contact Lesley Katz at 703-771-5407 or aaasupport@loudoun.gov.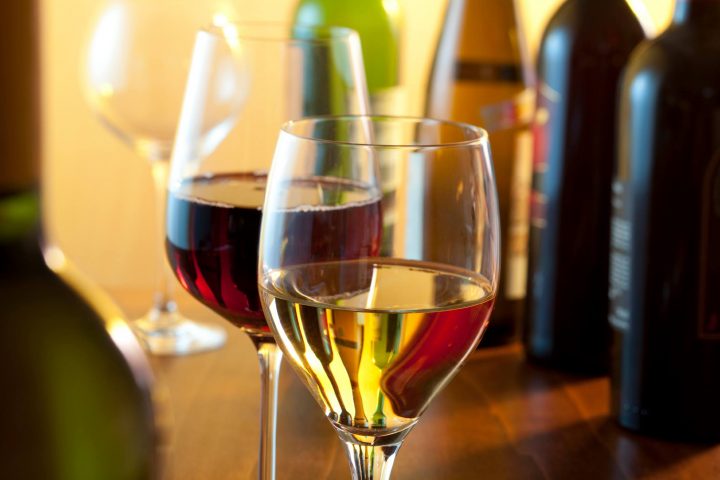 Enjoy a fun way to paint and create your own original piece of work while sipping on delicious local wines. Two-person minimum. $90 per person. Ages 21 & up.
Each week, NSLM's Clarice & Robert H. Smith Educator or museum curators will give attendees a personalized sneak peek at traveling exhibitions, permanent collections, and the fascinating stories behind the works in the museum's art collections. No two tours are alike, so come back for more! Reservations are not required and admission is free. Bring your friends!
Come and tour the MCCS facility, meet teachers and staff, view students projects, and ask questions during their February Open House!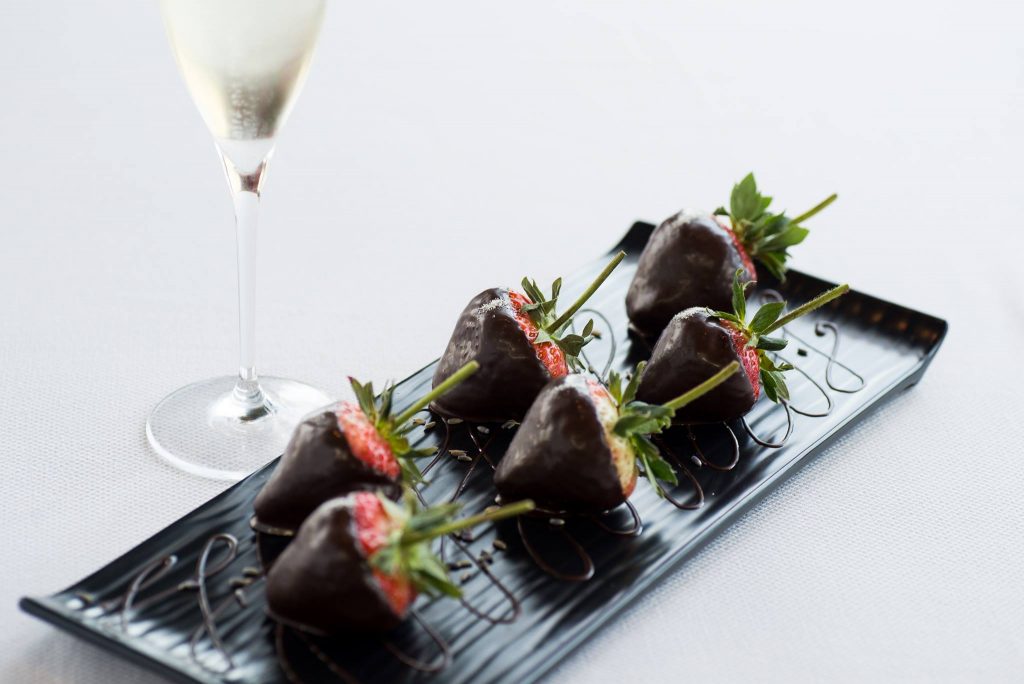 Plan the perfect date night without all the fuss! This romantic offer includes six chocolate-covered strawberries, a local cheese and charcuterie platter, bottle of Moet Chandon Vintage Rose, and a rose for your sweetheart so you can enjoy a romantic date-night in. $110 per package. For more information, please call 540-687-8011.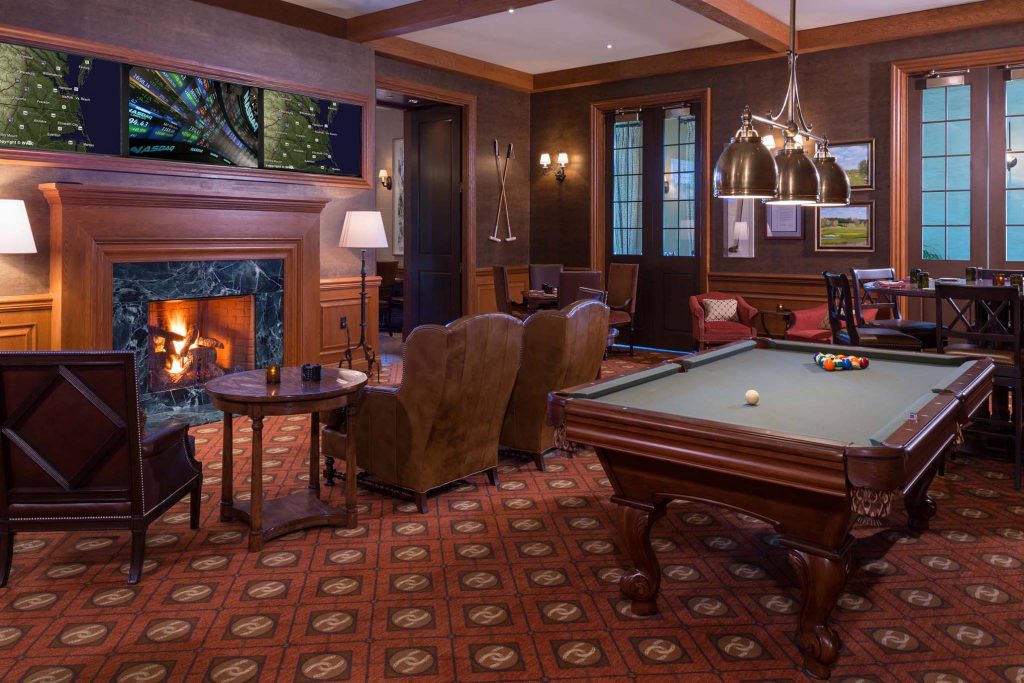 Witness as athletes from all over the world compete for their country in various winter sports. Gold Cup plays the games all day for the duration of the competition on three televisions, nestled near the fireplace in the billiard room. Root on your country while enjoying local beer and wine, as well as drink specials on select days.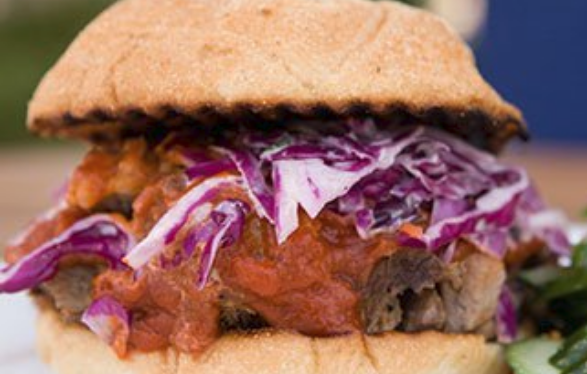 Eat like an Olympian! This special includes one Hero Sub Sandwich, bag of chips, soft drink, and an Olympic-themed cookie. For more information, please call 540-687-8011. $10 per person.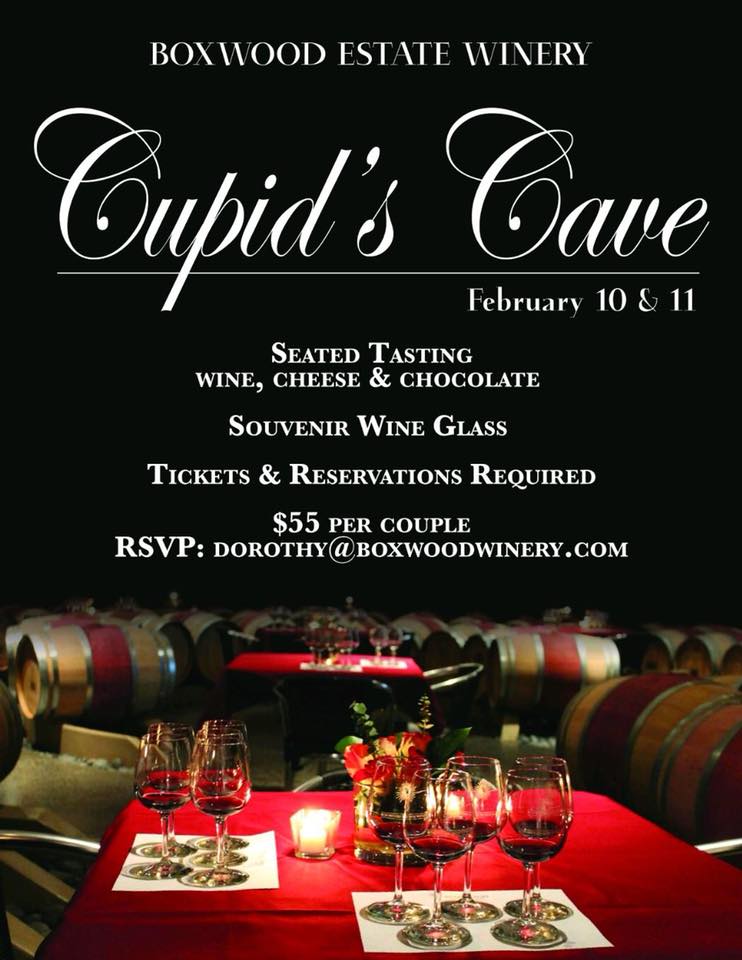 Enjoy a seated tasting with wine, cheese and chocolate. Plus, receive a souvenir wine glass. Tickets and reservations required. $55 per couple. RSVP: dorothy@boxwoodwinery.com.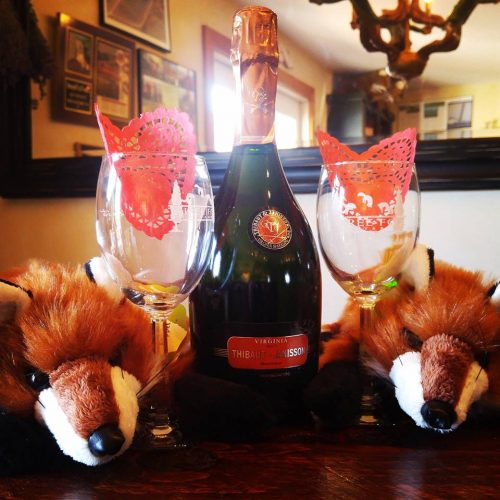 Treat someone special to a fun and romantic Valentine's Weekend at Three Fox. Their tasting room is cozy and romantic, so share a bottle of wine with the one you love! They will have a very special chocolate fountain in their Thirsty Fox Lounge with all kinds of delicious treats for dipping! Grab a bottle of Thibaut-Janisson Sparkling Chardonnay, which will be 10% off all weekend, and let the romance of Three Fox warm your heart and soul on this February weekend!
Inspired by the three stages of a relationship, Gold Cup has created three separate cocktails to surely impress your sweetheart. Toast to "Attraction," sip on "Infatuation" and cheers to "Enlightenment" with your valentine. $16 per cocktail.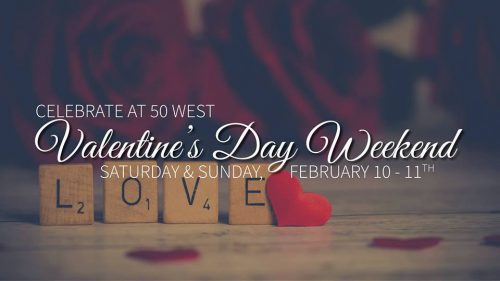 Celebrate love at 50 West! Valentine's Day Weekend will be filled with love, good music and the best 50 West wine they have to offer. They'll have live music both days from 1:30-4:30 p.m.: Far Away Songs on Saturday and Jason Masi on Sunday. The weekend will feature the release of their 2015 Aldie Heights Cuvee, as well as a special Valentine's chocolate and wine pairing. During the month of February, 50 West is also donating a portion of sales from red wine bottles to the American Heart Association in recognition of American Heart Month.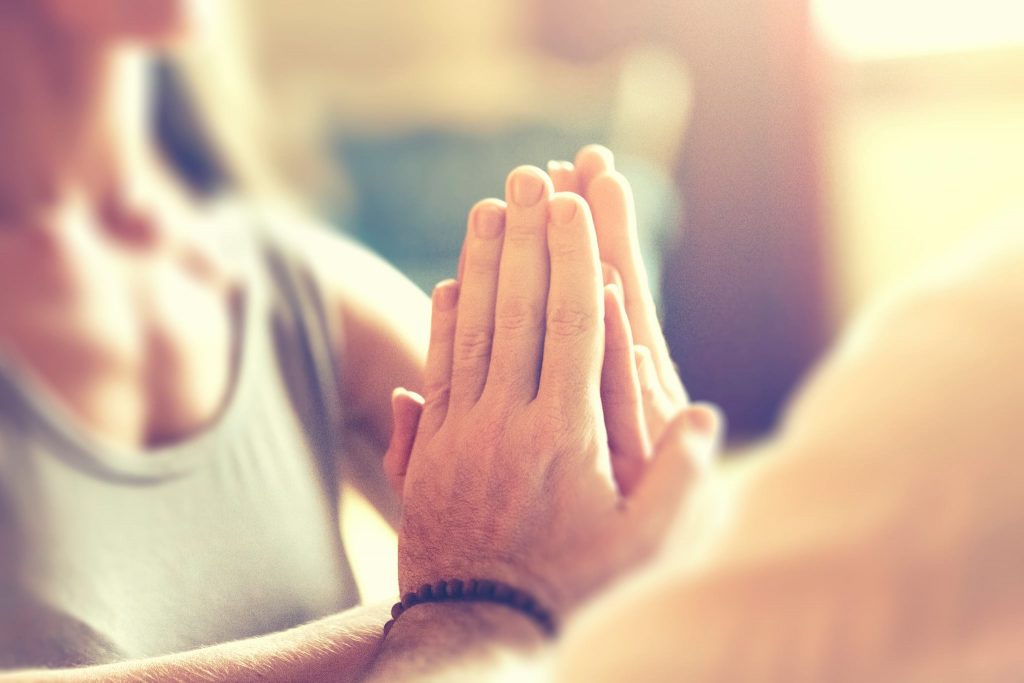 Bring your sweetheart or come with a friend for this fun partner yoga workshop. See how yoga can be much better when you are together! All levels welcome. $25 per person. For more information, please call 540-326-4060.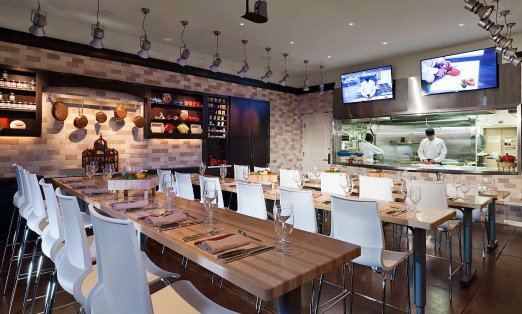 Bourbon and bacon is a romantic combination! Bring your sweetheart and join Executive Chef Ryan Arensdorf and Executive Pastry Chef Jason Reaves to learn the art of bacon cupcake design while drinking bourbon as well as bacon and chocolate martini making. $79 per person. Price does not include tax and gratuity. For more information, please call 540-326-4070.
Make this romantic holiday unforgettable and treat your Valentine to an elegant dinner at Harrimans. Gaze upon sweeping views of the Virginia countryside and listen to live jazz music while indulging in an enchanting five-course dinner created by Executive Chef Ryan Arensdorf. After dinner indulge in a custom confection for two created by Executive Pastry Chef Jason Reaves. $120 per person, $160 with wine pairing. Click here to view the menu. For more information, please call 540-326-4070.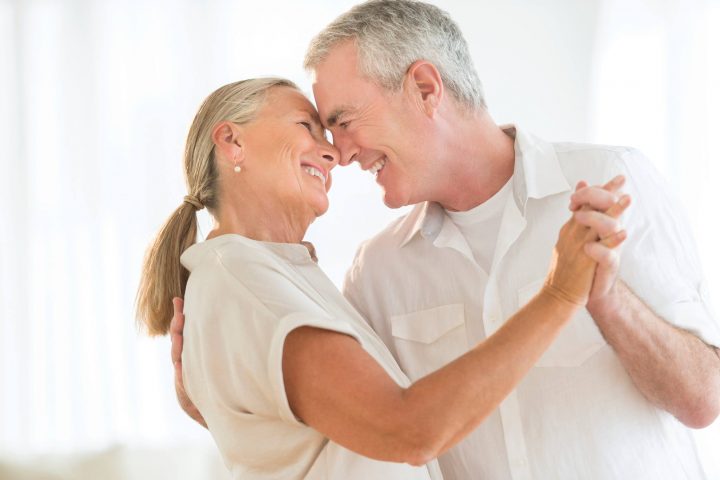 Dance the night away with your special someone as you learn various styles of ballroom dancing from a ballroom expert. Learn all the right steps and spend the evening having a ball! $30 per couple. For more recreation information, please call 540-326-4060.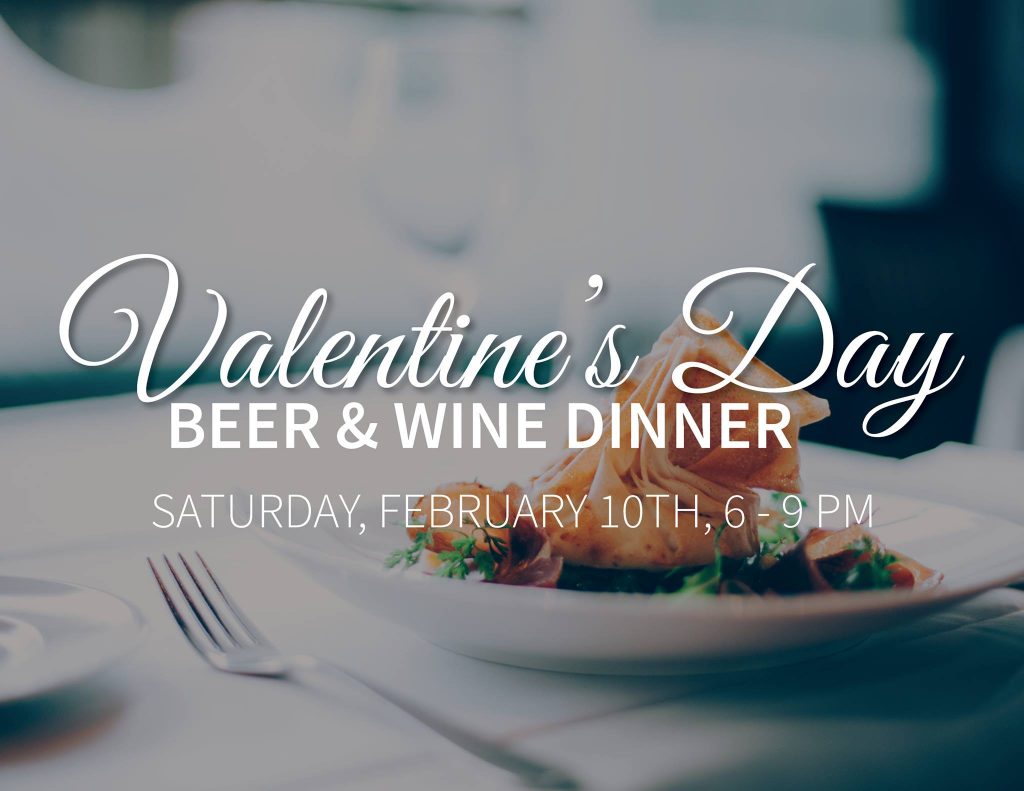 Enjoy an intimate and exclusive five-course tasting dinner with your valentine, paired perfectly with wine and beer selections from 50 West Vineyards and Fair Winds Brewery. $98 per person. For more information, please call 540-687-8011.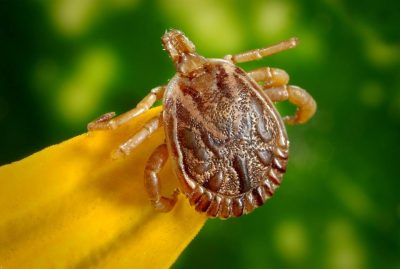 Lyme disease doesn't discriminate! Join integrative veterinarian Dr. Joyce Harman, founder of Harmany Equine Clinic, and Naturopathic Dr. Sheeba Asad of Lifestyle Physicians as they team up to talk about how Lyme affects both humans and animals. They'll talk diagnosis, treatment and integrative therapies.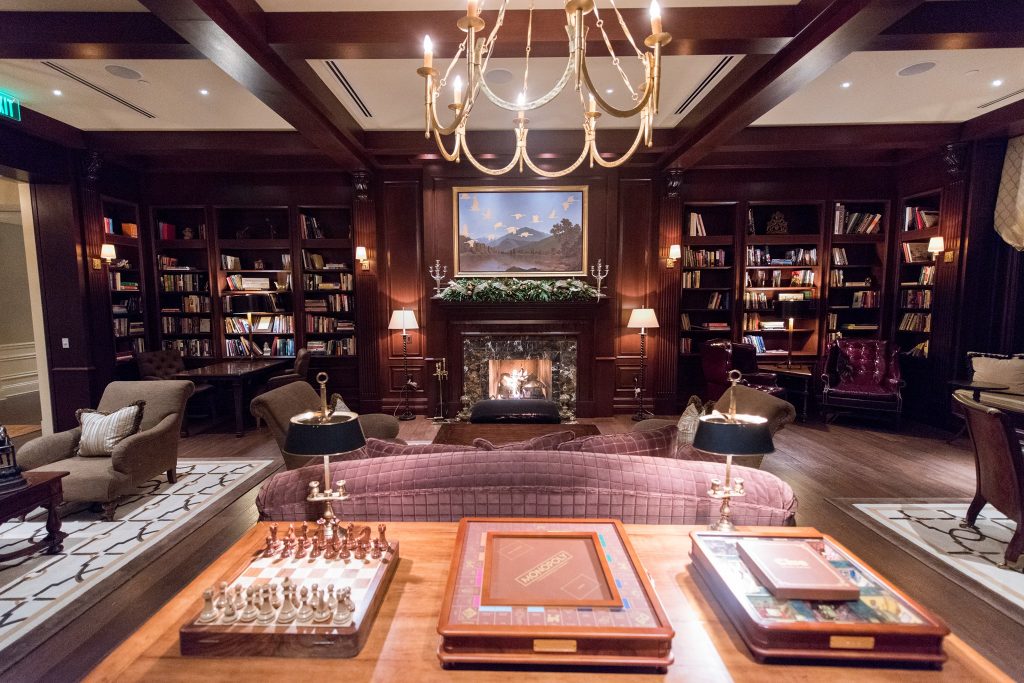 What is the feeling you get when you know you're in love? You feel like you can fly to the moon, right? The crooners of the '40s & '50s had it right and so did the songsters of the '60s & '70s. Join us as we fall, heart first, into some of the greatest love songs of all time performed New York cabaret-style by some of the best local talent in the area. Let them serenade you and your valentine as you also enjoy light hors d'oeuvres and the ladies receive a complimentary rose! $59 per person. For more information, please call 540-326-4060.
Treat your valentine to a delicious four-course meal prepared by Chef Patierno and enjoy the romantic ambiance of our dining room created by Lydia Patierno. The cost of the four-course dinner is $85 per person or $120 per person with 3 wine pairings; exclusive of tax and gratuity.
The Red Fox Inn & Tavern is featuring a special five-course game and seafood dinner just for Valentine's Day from 5-9 p.m. You can view the menu here. This adults-only dinner is $165 per person, not including taxes, gratuity or additional beverages. Call 540-687-6301 to make your reservation or reserve a table online.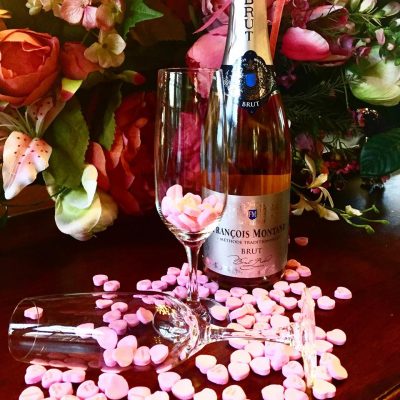 Celebrate Valentine's Day with your special someone at Goodstone Inn & Restaurant, winner of the OpenTable Award: 100 Most Romantic Restaurants in America 2017.
Cost: $105 per person for the tasting menu (+$70 per person for an optional Champagne pairing), plus tax and service. You can also snuggle up with someone you love this Valentine's Day at Goodstone Inn & Restaurant and receive 25% off their standard rate! Includes breakfast Thursday morning between 8-10 a.m. Cannot be combined with any other package or promotion and is subject to availability. Please call Goodstone Inn at 540-687-3333 for further details and to book your place at Goodstone's table!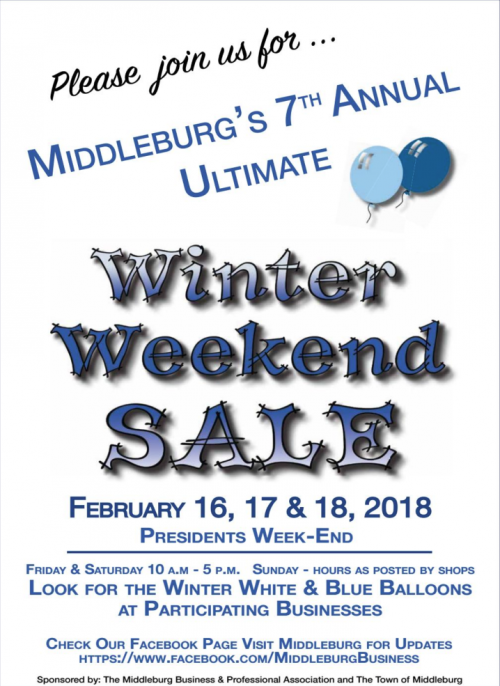 Please join us for Middleburg's 7th annual Winter Weekend Sale! Friday & Saturday 10 a.m.-5 p.m. Sunday hours as posted by shops. Look for the winter white and blue balloons at participating businesses. Check our Facebook page for updates. Sponsored by the Middleburg Business and Professional Association and the Town of Middleburg.
George and Abe Sale! Give us a "G" for George and an "A" for Abe and you get Gatto Bianco and Alouette Cabernet Franc on sale for Presidents Day Weekend! Get a special 10% off on these two great wines.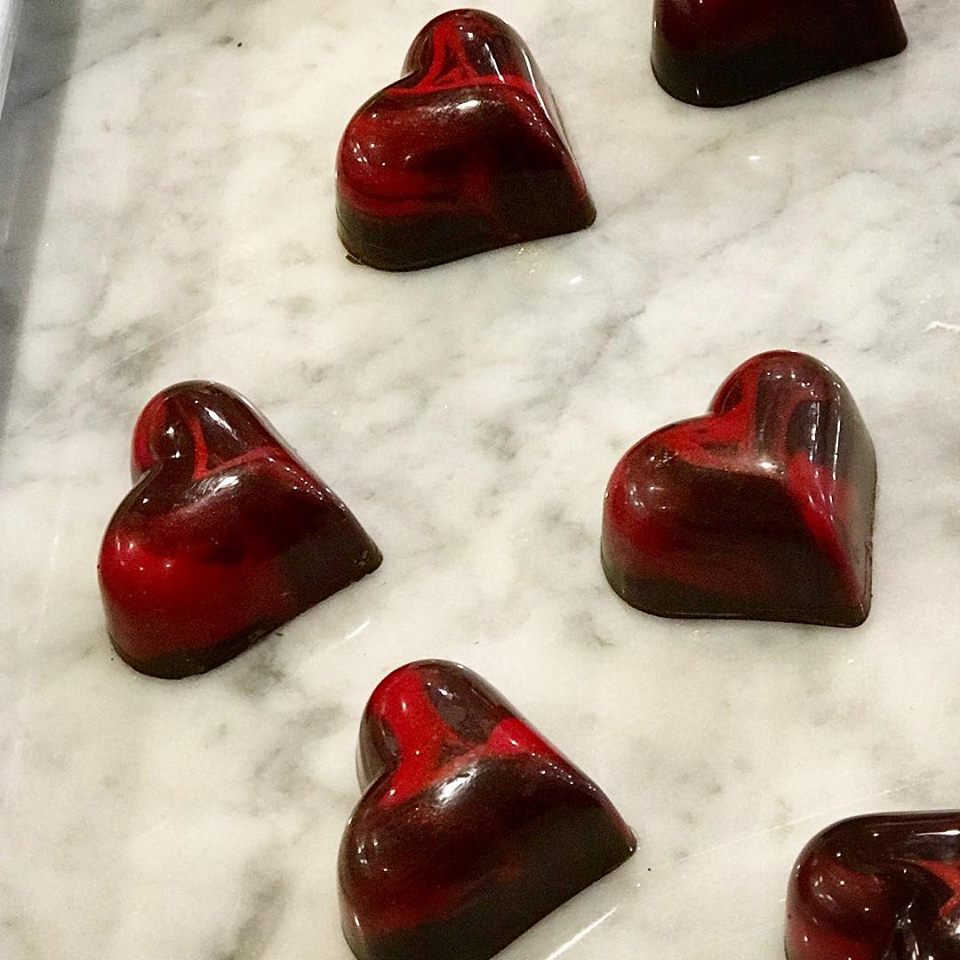 You know them from Greenhill's regular wine & chocolate pairings, but this coming Valentine's they'll be offering something extra special from Zoe's! Zoe and Abby from Zoe's will be on-site from 1-4 p.m. to pair four of their decadent truffles with Greenhill wines. Additional chocolates will be available to taste and purchase for that special someone!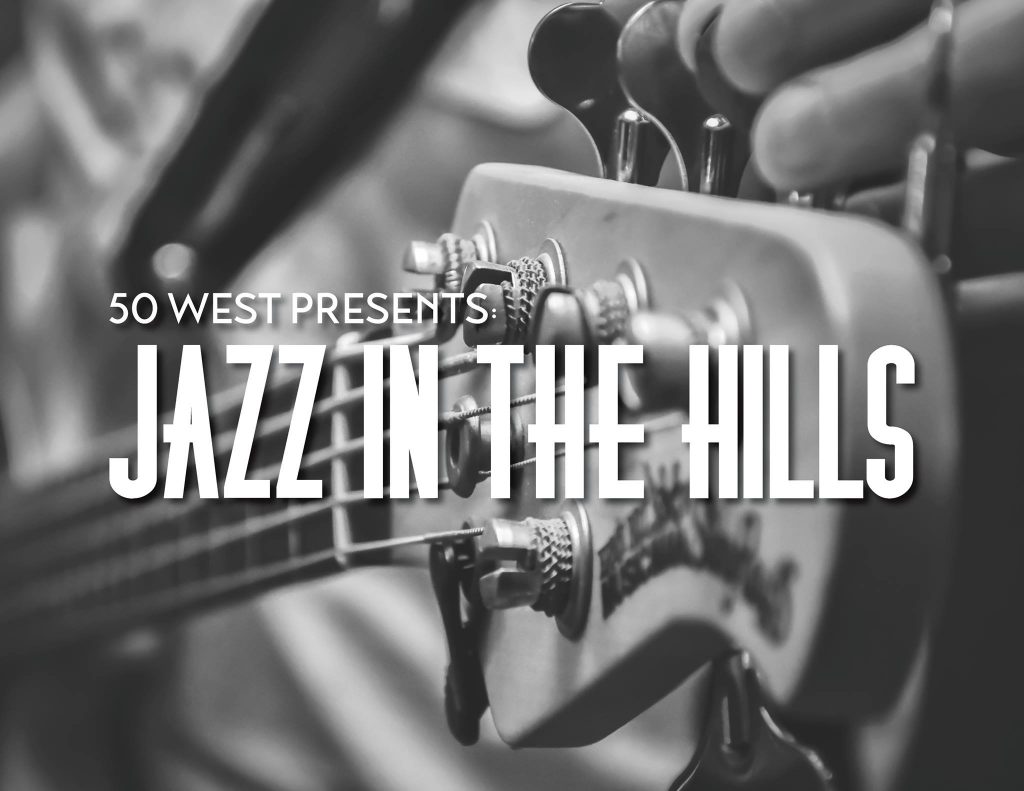 Enjoy music by Mangione and Benton Jazz, a guitar and piano/guitar duo featuring instrumental jazz standards from the great American standard songbook in the style of such jazz greats as Wes Montgomery, Joe Pass, Miles Davis, Duke Ellington and Dave Brubeck, also performing jazzy arrangements of popular modern songs.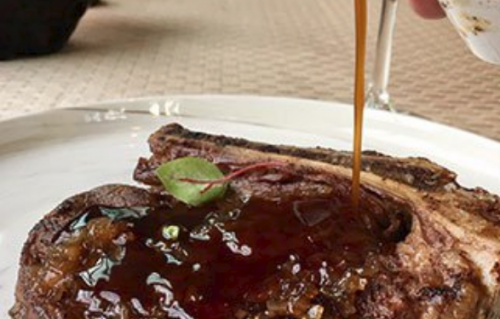 Join Executive Chef Ryan Arensdorf and learn how to butcher local protein and the process of creating a dry aging cooler at home, as well as the techniques needed to dry age meat. $79 per person. Price does not include tax and gratuity. For more information, please call 540-326-4070.


Side Saddle's got a crackling fire, signature cocktails, heartwarming food, dancing music and fabulous company — all they need is YOU! Come join us for a night dedicated to celebrating the single life!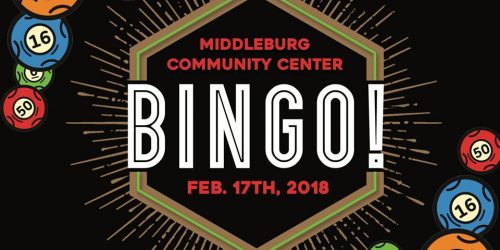 Join us for a fun evening of BINGO at the Middleburg Community Center! $35 per ticket. Ticket price includes bingo cards, dinner, drink & raffle ticket. Advanced ticket purchasing is advised, space is limited. Purchase tickets here.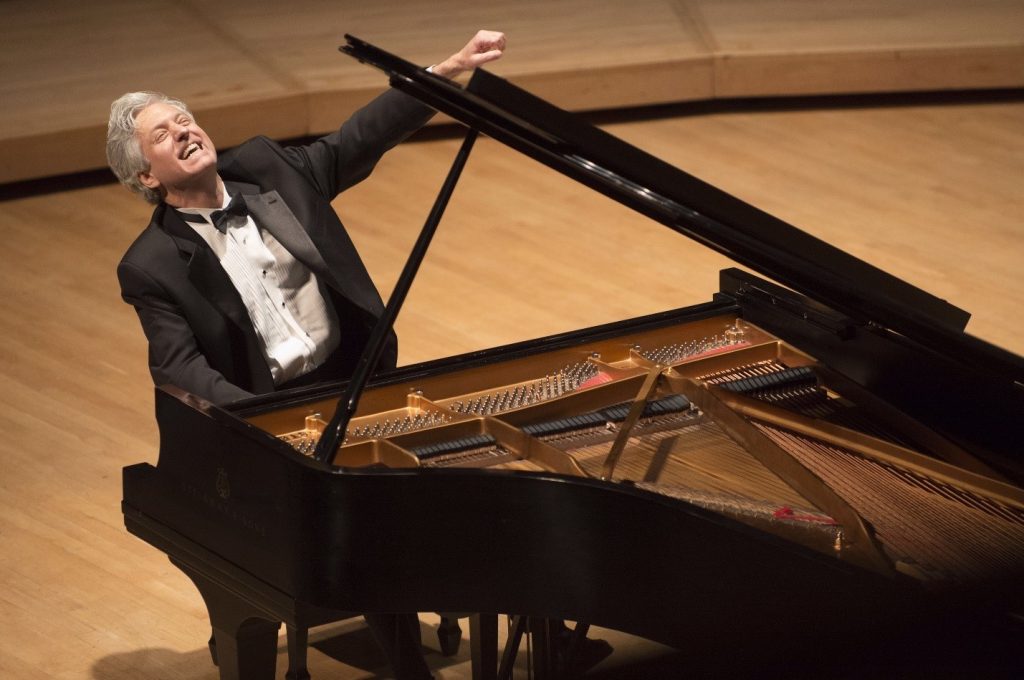 Brighten your mid-February this year by enjoying a wonderful concert, "Chopin the Traveler, Chopin the Teacher," performed by acclaimed pianist Brian Ganz on behalf of the Community Music School of the Piedmont. Featuring the works of the great 19th century composer and pianist Frédéric Chopin, the fundraising event on Sunday, Feb. 18, is their 11th Annual Candlelight Concert. Once again, thanks to their gracious host Claude Schoch, it will be held at 5:30 p.m. in the beautiful ballroom at Barton Oaks in The Plains, Virginia.
A gifted teacher and virtuoso pianist himself, Brian Ganz is one of the foremost interpreters of Chopin and is widely regarded as one of the leading performers of his generation. Ganz is on the piano faculty of St. Mary's College of Maryland, where he is artist-in-residence, and is also a member of the piano faculty of the Peabody Conservatory.
CMSP's Candlelight Concert series was established to provide world-class music to our community and to raise critically needed scholarships and outreach funds for the Community Music School of the Piedmont, which reaches and enriches the lives of over 400 children and adults in our community with music instruction and ensemble opportunities.
Click here to purchase tickets.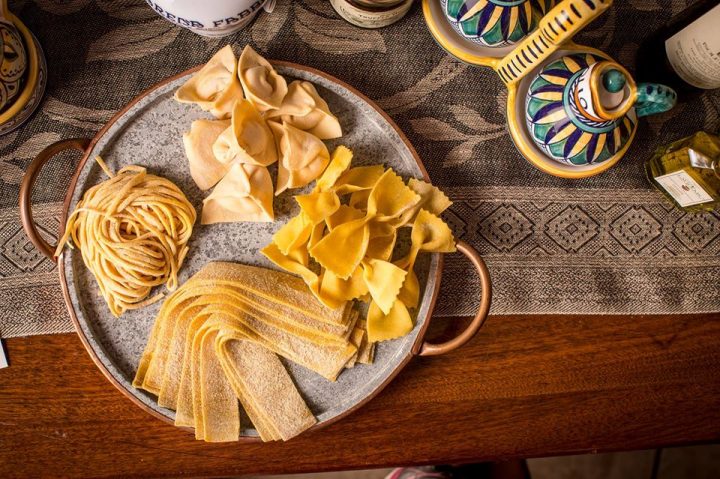 Learn how to make pasta with Chef Patierno! Cost: $85 per person, includes dinner and wine pairings.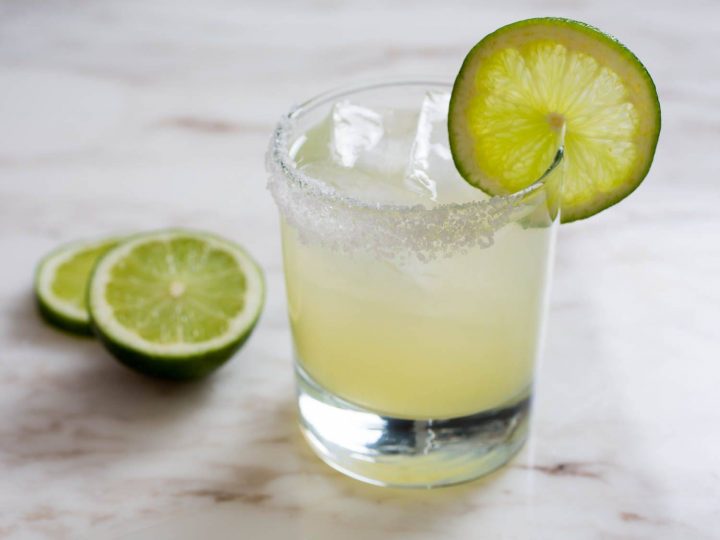 Whether you prefer it on the rocks with salt or blended to perfection, join us in Gold Cup as we celebrate our favorite tequila beverage. $5 per margarita.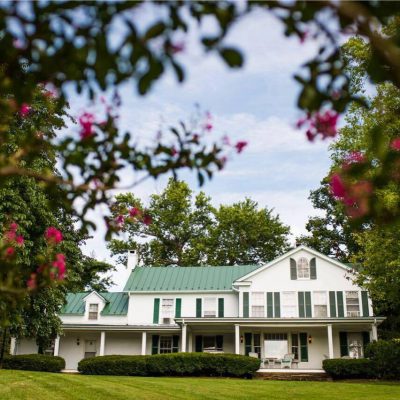 Briar Patch Bed & Breakfast Inn invites you and your favorite foodie/travel companion to book a weekend visit and learn how to bring together a delicious 3-4 course meal with all the flare of a professional chef! Stay at the Briar Patch 2 nights (Friday and Saturday) and enjoy a wine tasting Friday night with an expert from Three Fox Vineyards and appetizers prepared by the Briar Patch chef, delicious breakfasts Saturday and Sunday mornings, and a cooking class on Saturday night, where you will be invited to do a little of that slicing and dicing, learn tips from the chef on advanced preparation, holding, and presentation techniques, and of course eat a delicious 3- or 4-course meal enjoyed with wines from Three Fox Vineyards. Visit the Briar Patch website for details on room rates and availability for this weekend. They also have some spaces available if you want to just attend the cooking class without the overnight stays.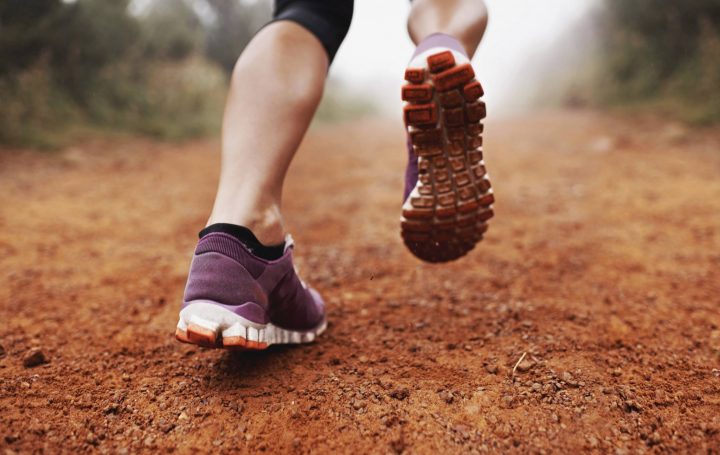 Sweat. Eat. Learn. Join eight-time world record holder Sean Burch for the ultimate adventurer's afternoon. Starting at 10 a.m., take part in an hour and a half group fitness class with workouts Burch customized to prepare him for a hike to the top of Mt. Everest. At noon, then indulge in a healthy lunch while hearing stories about Burch's adventures and how you can better achieve your goals, no matter your fitness level. This month's theme is "Adventure Training 101."


Foxcroft's seventh annual Expedition K2M: The STEM Summit is coming! This engaging day of science, technology, engineering and math challenges includes two competitions: high school in the morning and middle school in the afternoon. Teams of 3-4 girls (1 per school) will: rotate through five fun STEM events, compete for school and team awards, solve the theme using STEM skills, and answer STEM questions for door prize chances. This years theme is "Poacher, No Poaching!"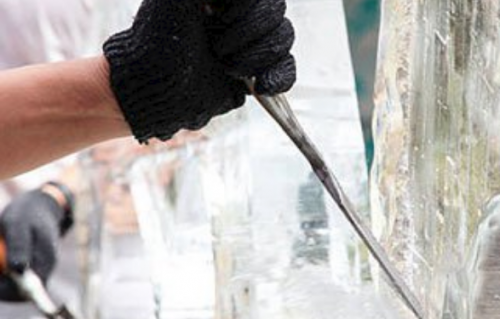 Learn from the ice professionals and go for gold as you compete to chisel and carve the Winter Global Athletic Competition rings and other event-themed ice creations. Six people maximum; $210 per person. Price does not include tax and gratuity. For more information, please call 540-326-4070.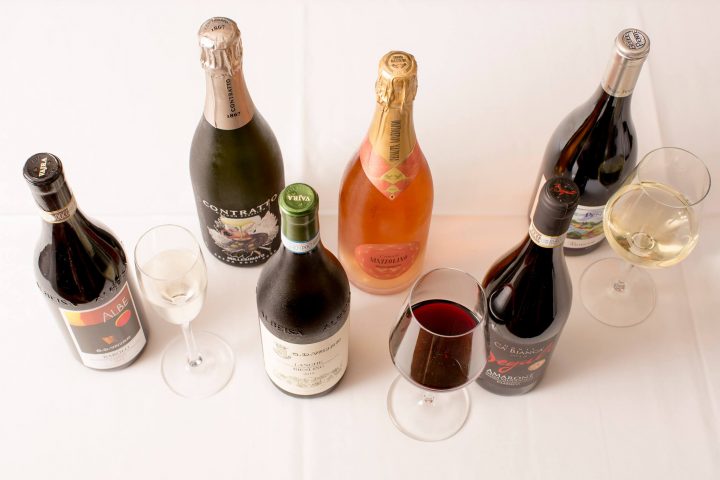 Hosted by Max Evans of Siema Wines. Featuring Chef Patierno's light antipasti and 15 wines. Cost: $35 per person, exclusive of tax and gratuity. To make a reservation, please call 540-253-5501.


Join us for a movie night at The Hill School's Sheila C. Johnson Auditorium! We'll have snacks, pizza and a discussion of the movie. Free community event! Presented by Hill's Committee on Culture, Inclusion and Equity.
As always, please check our calendar to stay up-to-date on these and other upcoming events.