5 Ideas for Family Fun in Middleburg This Summer
—Looking for something fun to do this summer in Middleburg? From horseback riding to zip lining, Middleburg is the perfect spot for family fun, whether you're a local resident or just need a country escape for your family vacation. Located about 40 miles west of Washington, D.C., Middleburg is a great weekend getaway or a fantastic hub for discovering Virginia's hunt country.
When you walk along Middleburg's brick-lined sidewalks, you'll feel world's away from life's hustle and bustle. Stop in for a bite to eat at one of our acclaimed restaurants, with everything from casual favorites to gourmet dining, or enjoy shopping at some of our boutiques, where you'll receive that warm hospitality we're so well-known for.
Here, we break down our list of our top ways to have family fun in Middleburg this summer. Did we miss something? Share your favorite Middleburg memories using #MiddleburgMoment
1. Go Horseback Riding
Middleburg is known as the Nation's Horse and Hunt Capital for good reason, so if you're in town, you might as well experience the equestrian life. And what better way to do that than to get on a horse? Salamander Resort & Spa's equestrian programs provide everything from guided trail rides to riding lessons and horsemanship classes.
Group and private trail rides are available for ages 10+, while classes in equine communication and essential horsemanship are available for ages 5+. This is the ideal activity for that "horse-crazy" kid in your family. Plus, moms receive 50% off all trail rides in May, and dads receive the same discount in June.
2. Explore Middleburg's Art Scene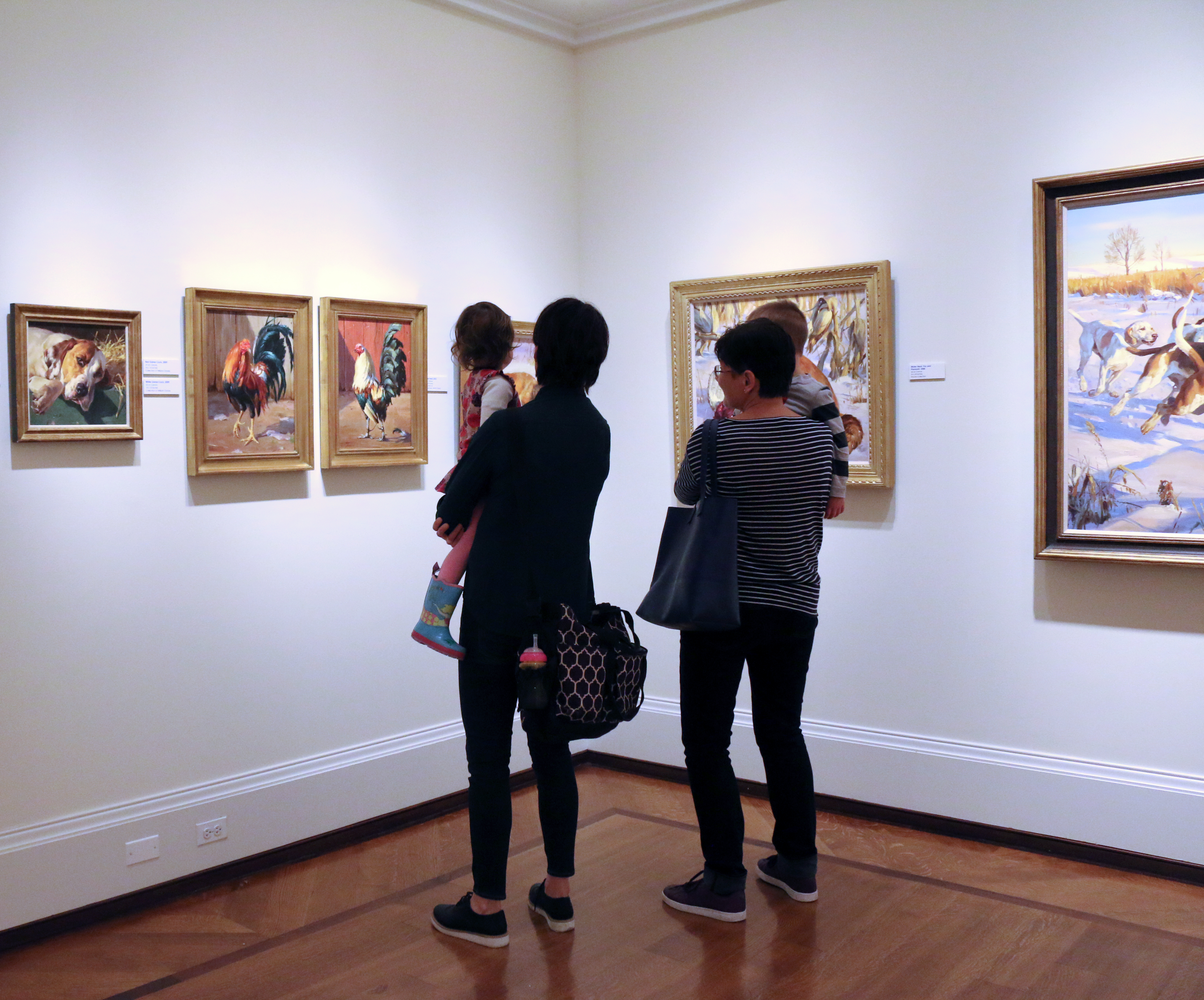 Do you have a budding artist or prospective equestrian in your family, or maybe you just want to expand your children's cultural horizons a little bit? If so, be sure to swing into Middleburg's art galleries and the National Sporting Library & Museum, the largest facility of its kind in the United States. With more than 24,000 books dating from the 16th to 21st centuries, NSLM is dedicated to preserving and sharing the literature, art and culture of equestrian, angling, and field sports. The museum, a newly renovated and expanded historic building, houses exhibits of American and European fine animal and sporting art.
Current exhibits include: "Andre Pater: In a Sporting Light" (until Aug. 13) and "Recent Acquisitions: Orme's Collection of British Field Sports" (until July 9).
Pro tip: museum admission is free on Wednesdays and the museum also hosts some great free public events, including its "Open Late" concert series (May 26, June 30, July 28 and Aug. 25 from 6-8 p.m.), Gallery Talks (held every Wednesday at 2 p.m.) and Sunday Sketch, a sketching session led by a local artist or art teacher held the first Sunday of each month from 2-4 p.m.
3. Play at the Middleburg Community Center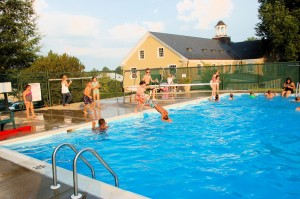 If the summer heat and humidity has gotten the best of you, why not head to the Middleburg Community Center's pool to cool off? The pool opens May 27; hours are from 11 a.m.-6 p.m. through Labor Day. Daily pool fees for each adult or child ages 5+ are only $5 (or $2.50 for each child under age 5), and seasonal passes and memberships are available as well. The pool is open to the public and doesn't require residency in Middleburg, so dive in!
When you're ready to take a break from the pool, you can head to the Middleburg Community Center's beach volleyball court to play a quick game or two. If volleyball's not your thing, there's also a ball field on property for a game of catch and two playgrounds for the kids (one for elementary-age children and another for toddlers and preschoolers).
The Middleburg Community Center grounds also include a shaded picnic area with tables and a barbecue grill, so you can pack a picnic and spend the day in Middleburg!
4. Shop 'til You Drop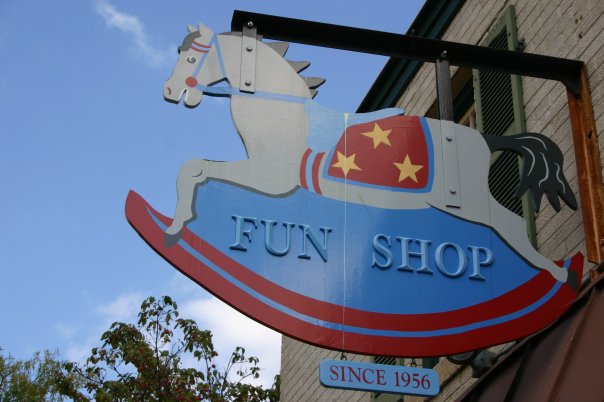 OK, OK, shopping with kids may not sound like your idea of fun, but we do have some fun stores in town that even your little ones will enjoy. First stop: The Fun Shop, which has high-quality clothing, wooden toys, games, puzzles, books, clothes and more for kids on the upper level (pro tip: the train table is a favorite place for little ones to play). For book lovers, you'll also want to stop at Second Chapter Books, an independent bookstore (yes, those still exist!) with a selection of new and gently used books.
If you or your little ones need a snack to make it through the day, try stopping at Popcorn Monkey for gourmet popcorn, nuts, candy, soda and more, or get your fill of gourmet chocolates at Middleburg's Finest Chocolates.
5. Try a New Dish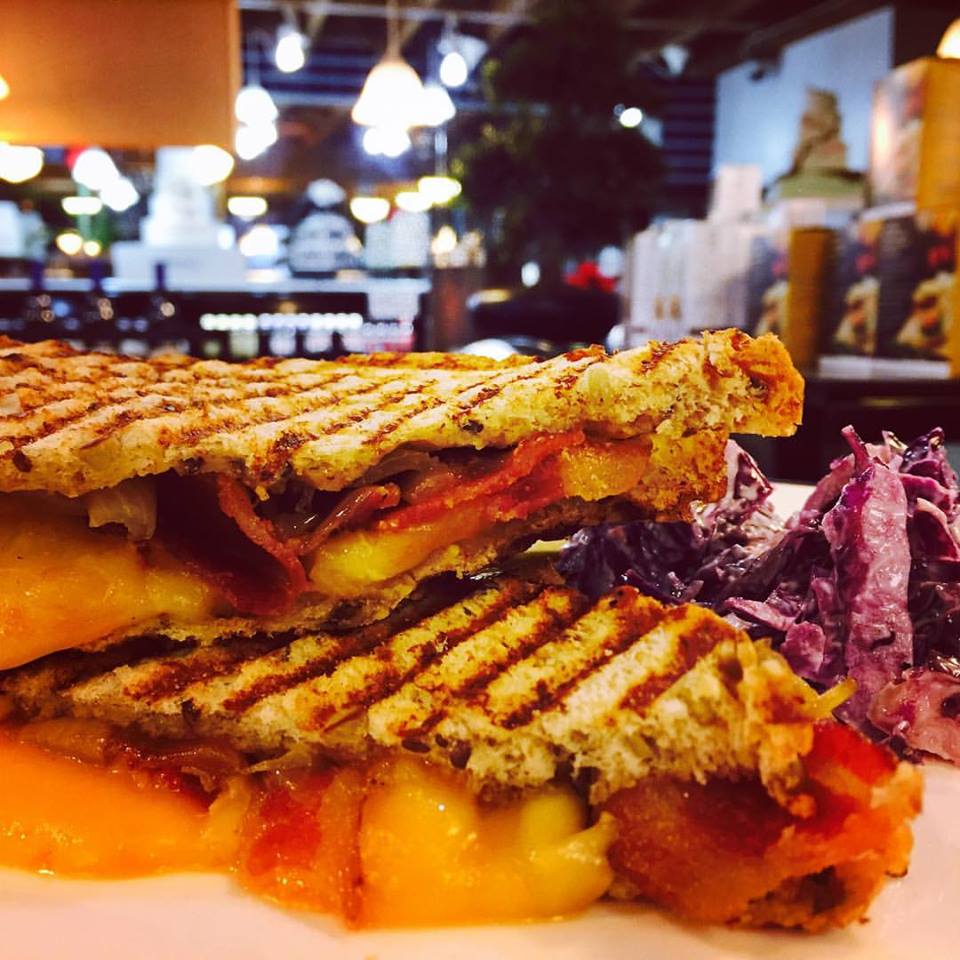 Middleburg is fortunate to have a wide variety of excellent eateries, with everything from fine dining to a corner café. If you're looking for a quick bite, we recommend locally inspired fare from Middleburg Common Grounds or farm-to-table eating at Side Saddle Café, which serves pasture-raised meats straight from their farm.
For a more formal dining experience, try the Piedmont-inspired cuisine at Salamander Resort's Gold Cup Wine Bar or intimate dining at the Red Fox Inn & Tavern. For gourmet fine-dining, try Harrimans Virginia Piedmont Grill at Salamander Resort or Goodstone Inn & Restaurant with its innovative farm-to-table cuisine.
And don't forget to pick up some of The Upper Crust's famous cow puddle cookies (and treat yourself to an ice cream while you're there, too)!