8 Fall Events in Middleburg You Can't Miss
—It may not feel like it out there, but fall is just around the corner. And while we're waiting to enjoy some apple cider and cooler weather, we're offering up our list of the events you won't want to miss this fall. Whether you're planning a fall getaway or just looking for something to do close-by this fall, Middleburg has plenty to offer. So, share your memories with us using #Middleburgmoment and be sure to mark your calendars!
The Mosby Heritage Area Association is focusing on July 3, 1863, at Gettysburg for this year's conference at the Middleburg Community Center, with eight provocative talks by distinguished historians and a guided bus tour in Gettysburg. Cost: $225 for the lectures only, $450 for the full conference. Register at mosbyheritagearea.org.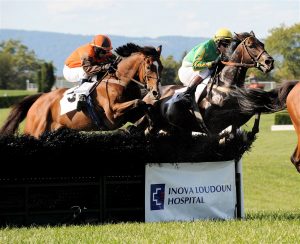 Racing highlights include the running of the feature race of the day, the $40,000 National Sporting Library & Museum timber classic. There will be a Family Fun Fair with a petting zoo, pony rides and big slide provided by Inova Loudoun Hospital Foundation. Along with a full card of racing, spectators are encouraged to come early as they will get a taste of fox hunting with the finals of the Theodora A. Randolph Field Hunter Championships being held right on the race course at 9:30 a.m.
Don't miss the Aldie Heritage Festival and Duck Race! The event will include vendors featuring antiques, crafts, jewelry and collectibles, as well as kids' games, a moon bounce, historic and civic organizations, and music by Andy Hawk and the Train Wreck Endings. And the Aldie Mill will be open for milling! Please visit the Aldie Heritage Association's website for more details on the event, including sponsorship opportunities, and to purchase tickets to "adopt a duck."
Bringing the best in independent films right to town, the Middleburg Film Festival offers four days of fantastic films in a spectacular setting. Join us and see what the fuss is all about! You can buy advance tickets online now!
Race day activities include terrier races, shopping, hat contests, tailgate contests, and some of the best steeplechase racing you'll find anywhere. Join us and you'll know why former National Steeplechase Association President George Strawbridge calls the Gold Cup's Great Meadow racecourse "the crown jewel of American steeplechasing." Buy your tickets today!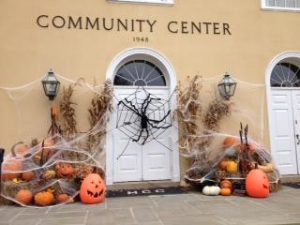 Stop by the Middleburg Community Center before going trick or treating! A hot dog dinner for adults and children wait for you before the big festivities. Additional activities include a costume parade and games. Sponsored by the Middleburg Community Center.
Support our local businesses by shopping in downtown Middleburg! Founded by American Express in 2010, this day is celebrated each year on the Saturday after Thanksgiving. As a consumer, you're a key part in helping small businesses thrive. By shopping or dining at small businesses throughout the year, you're showing your support for the small businesses in Middleburg.
We know Christmas in Middleburg sounds like a winter activity, but technically it's still fall the first weekend in December. And there's no better way to prepare for winter and get in the spirit of the holiday season than Christmas in Middleburg. Join one of the most fun-filled family festivals of the year with activities, special events, great eats, the famous Middleburg Hunt Review, a mile-long Christmas parade, and a wine crawl at the end of the day. It all kicks off on Friday with the Middleburg Garden Club's Christmas greens sale and bazaar at Emmanuel Episcopal Church from 2-5 p.m., followed by the Christmas tree lighting and carols at the Pink Box Park at 5 p.m. You can find the complete schedule of events here.