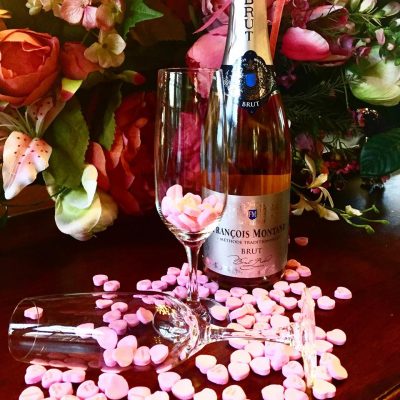 Celebrate Valentine's Day with your special someone at Goodstone Inn & Restaurant, winner of the OpenTable Award: 100 Most Romantic Restaurants in America 2017.
Cost:
Tasting Menu: $105 per person, plus tax and service.
Champagne Pairing (optional): $70 per person plus tax and service.
A Valentine's Day-inspired tasting menu will be available Thursday, February 15th through Sunday, February 18th with optional champagne pairing. Call 540-687-3333 today to book your place at Goodstone's table!
Snuggle up…
with someone you love this Valentine's Day at Goodstone Inn & Restaurant and receive 25% off their standard rate! Includes breakfast Thursday morning between 8-10 a.m. Cannot be combined with any other package or promotion and is subject to availability. Please call Goodstone Inn at 540-687-3333 for further details.