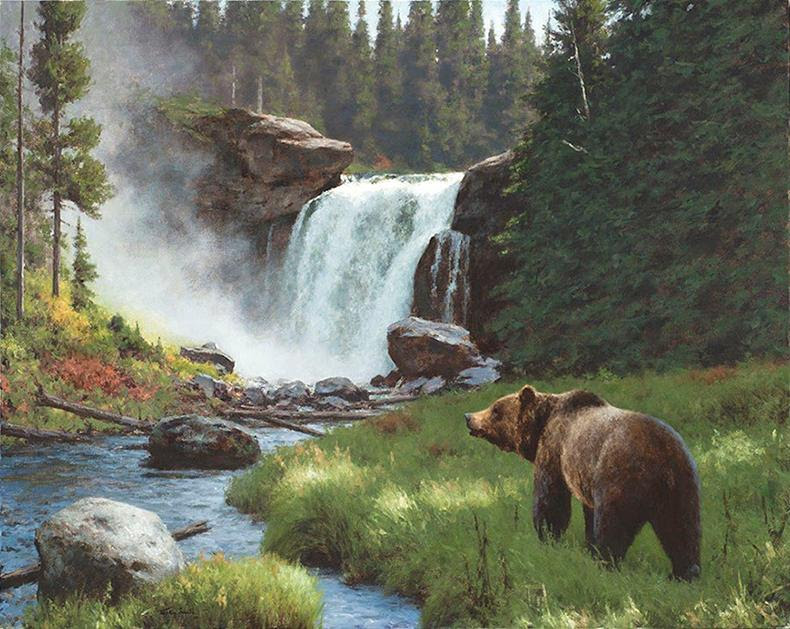 "Tucker Smith: A Celebration of Nature" at the National Sporting Library & Museum
"Tucker Smith: A Celebration of Nature" and the accompanying catalogue present a retrospective of the work of American artist Tucker Smith. Featuring more than 75 original oils, this exhibition is a true survey of the painter's life's work, with pieces ranging from his early years as a professional artist to his most recent paintings. This exhibit will present the breadth of subject matter he has tackled, including western wildlife, camp and cowboy scenes, as well as stunning landscapes.
Organized by the National Museum of Wildlife Art of the United States and guest-curated by B. Byron Price, director of Charles M. Russell Center for the Study of Art of the American West at the University of Oklahoma.
Please visit nationalsporting.org to reserve tickets.
Image: Tucker Smith (American, b. 1940), Moose Falls Y.N.P., 2014, oil on canvas, 30 x 40 inches, Purchased from the estate of Tony Greene with funds generously provided by Susan and John Jackson, Joffa, Kavar and Bill Kerr, Frank Sands, Maggie and Dick Scarlett, Rosella Thorne, and George Tozzi, National Museum of Wildlife Art.