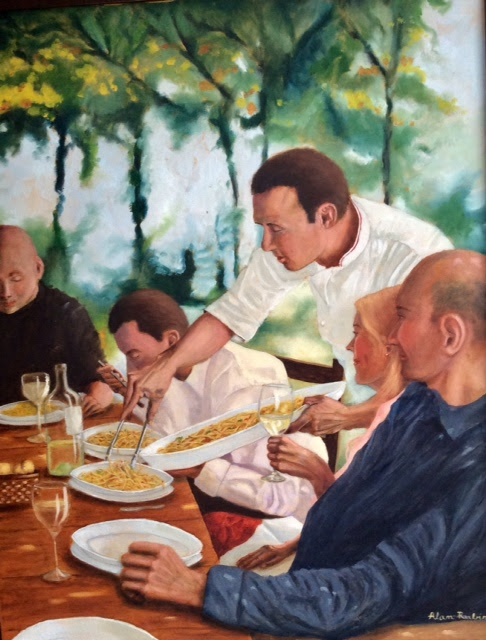 "Spring is in the Air!" at The Artists in Middleburg
Stop by The Artists in Middleburg to enjoyed this juried art exhibit. Or, view it online at theartistsinmiddleburg.org.
Gallery Hours: Wednesday-Sunday from noon-5 p.m. and by appointment
Please note:
Only 4 individuals will be allowed in the gallery at one time.
Social distancing is a must!
One must:
wear a mask
use the hand sanitizer provided (outside the gallery entrance)
provide your name and contact information (to be used for contact tracing for the visitor and AiM staff/volunteer in the event COVID-19 has been confirmed).

Photo: "Al Fresco" by Alan Rubin, winner of the Anita Wilhelmina Baarns Award for Best in Show. Photo courtesy of AiM.