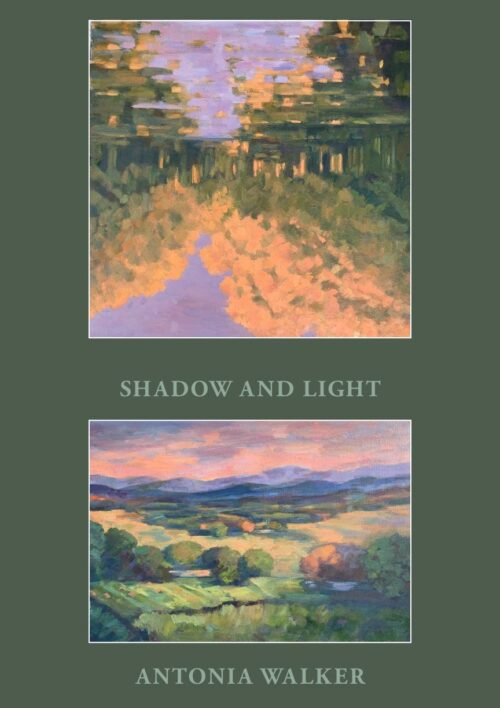 "Shadow and Light" at The Byrne Gallery
The Byrne Gallery in Middleburg is proud to present "Shadow and Light," a new exhibit for the month of October. This exhibition celebrates the evocative landscapes and expressive figural paintings of noted local artist Antonia Walker. Idyllic sunsets on the Blue Ridge and beauty of the Virginia countryside are contrasted with scenes of rural France and Italy, where the artist shares her time and her love of the light and the land. Evening shadows in villa gardens and dappled light in flowered courtyards convey a magical mood just as the spectacular skies of the Shenandoah valley in autumn make us feel the majesty of being in the foothills of the mountains. There will a special reception for the artist on Saturday, Oct. 10, 2020, from 3-7 p.m. and all are invited to attend.
Antonia Walker has been a visiting artist at the American Academy in Rome, once in 1998 and again in 2011. She received a BFA at the University of Georgia and studied in France with the George Washington University summer program. Later, while living in South America, she studied drawing with Spanish sculptor Benjamin Saul. She also paints in Provence every summer. Her work has been exhibited internationally and is represented in many private and public collections, including the Arts-in-Embassy program, Johns Hopkin University, the NASA art collection and Lansdowne Resort.
The autumn season is a time for enjoying the cooler weather, strolling and patrolling for antiques and treasures. And, should your travels bring you to Middleburg for a leisurely afternoon, there will be plenty of fine paintings from which to choose to compliment and warm your home.
Please join us for visit during the month of October. The show will begin on Oct. 1 and continue through Nov. 1.
Contact the Byrne Gallery for more information at 540-687-6986. Gallery hours are 11 a.m.-5 p.m. Wednesdays through Saturdays and Sunday noon-5 p.m. Monday and Tuesday are by appointment. The gallery is located at 7 W. Washington St. (which is route 50 in Middleburg, Virginia).