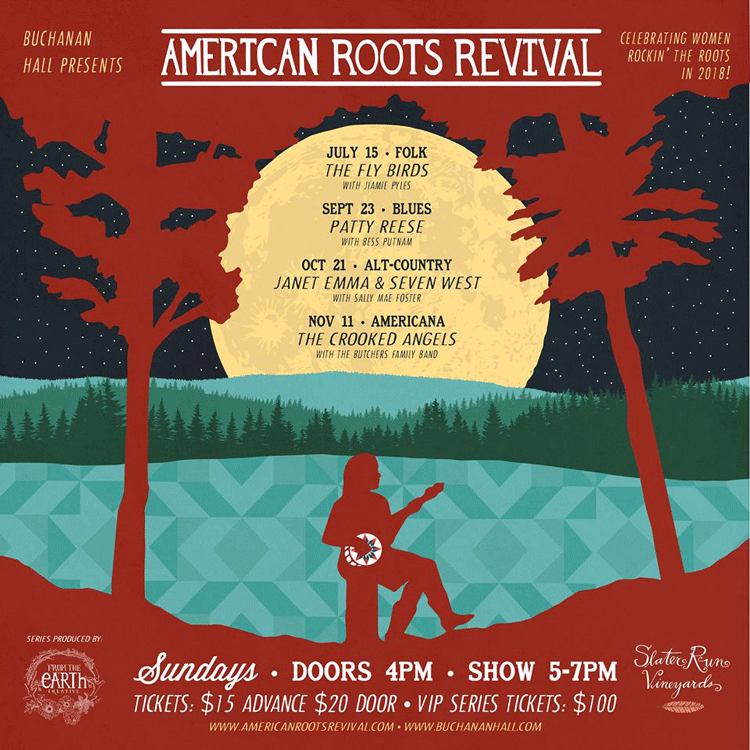 Janet Emma & Seven West hail from the Blue Ridge foothills but often feature DC's finest musicians on Live shows for a double shot of swinging' alt-country Americana with whip! Strong songwriting combined w/ killer musiciianship and rockin' energy make this band a barn dance favorite.
SALLY MAE FOSTER has been charming audiences with her antics for over a decade. And it isn't hard to see why. Who isn't a little bit amused by the idea of a girl who does four things at once to a fairly good rhythm? Foster tends to attempt the impossible with her range and abilities and is always looking out for the next corner of the envelope to push.
Pittsburgh Rick's food truck will be serving up some authentic Pittsburgh-style sandwiches…its a 'burgh thing!
A special thank you to Slater Run Vineyards for sponsoring this event!