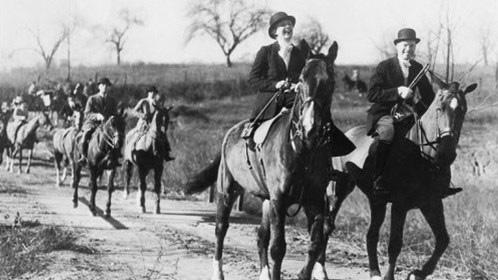 "History & Hounds" at Buchanan Hall
Join the Virginia Piedmont Heritage Area Association to learn about the origin of the sport in America, history of the Piedmont Fox Hounds, Great Hound Match of 1905, and the incredible role foxhunting has played in preserving the Virginia Piedmont landscape.
Speakers
Mr. Travis Shaw
VPHA Education Director
Mr. Glenn H. Epstein, ex-M.F.H.
Piedmont Fox Hounds Trustee, Orange County Hounds Steward, Land Conservationist
Afterwards there will be a cocktail reception at Welbourne.
Share This Story, Choose Your Platform!