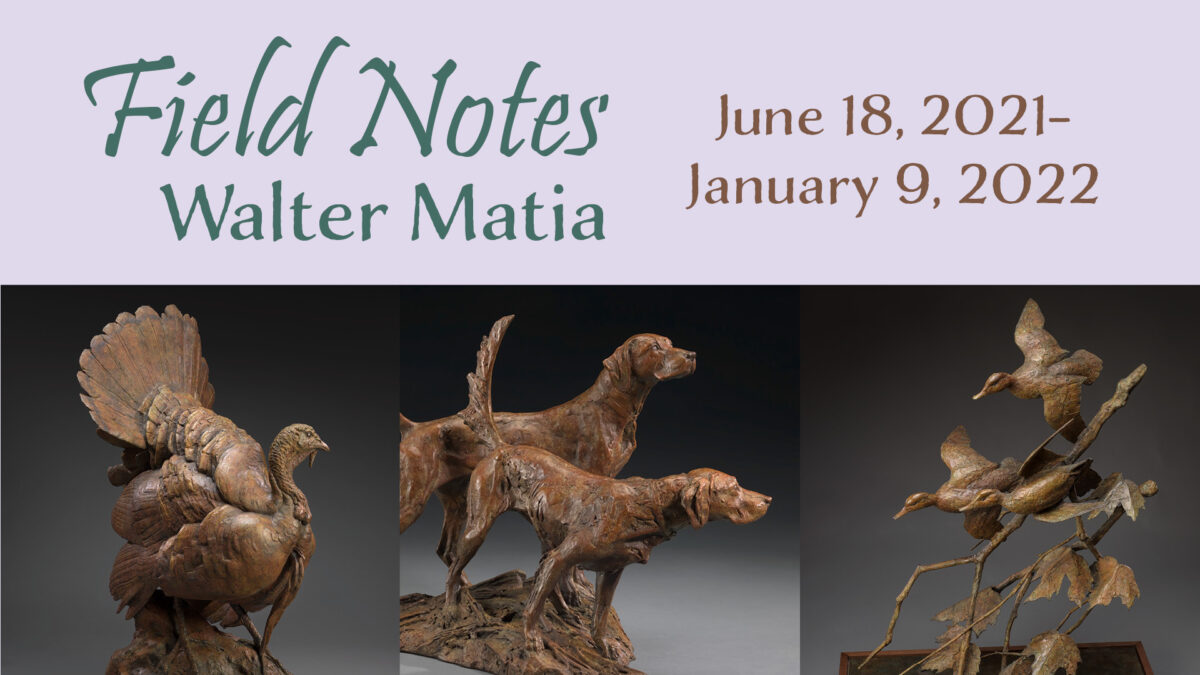 "Field Notes | Walter Matia" at the National Sporting Library & Museum
June 18, 2021

-

January 9, 2022

|

Free – $10
The National Sporting Library & Museum is excited to announce an indoor/outdoor bronze sculpture exhibition, "Field Notes | Walter Matia," by contemporary artist Walter Matia. His study of biology, early work as a taxidermist, successful career as a conservationist, and life-long drive to observe nature as a hunter-naturalist, inform his sculptures of wild and domesticated animals and bring them to life.
Seven large-scale works of wild turkeys, a pointer, a peregrine falcon, mourning doves, blue-winged teal ducks, whooping cranes, and a great blue heron greet visitors throughout the NSLM's grounds. Two interior galleries feature sculptures, bas reliefs, and a fire screen depicting a variety of sporting dogs and hounds, bison, and wild- and waterfowl. Several of the works in the exhibition serve as a reminder of threatened species in need of protection.
Opening to the public on June 18, 2021, the exhibition will be on display throughout the summer and fall, closing on January 9, 2022. The campus is free and open to the public. Find more information on visitation and museum tickets at nationalsporting.org. As of June 2021, the museum is currently open Fridays and Saturdays from 10 a.m.-4 p.m.
Image courtesy of NSLM.
Walter Matia (American, b. 1953) "The Finalist," 2020, bronze, 42 x 26 x 29 inches, Collection of Mr. Paul Tudor Jones
"A Point of Honor," 2012, bronze, 14 x 20 x 12 inches, Collection of the artist
"Teal in Sycamore," 2015, bronze, 36 x 30 x 13 inches, Collection of the artist
Share This Story, Choose Your Platform!