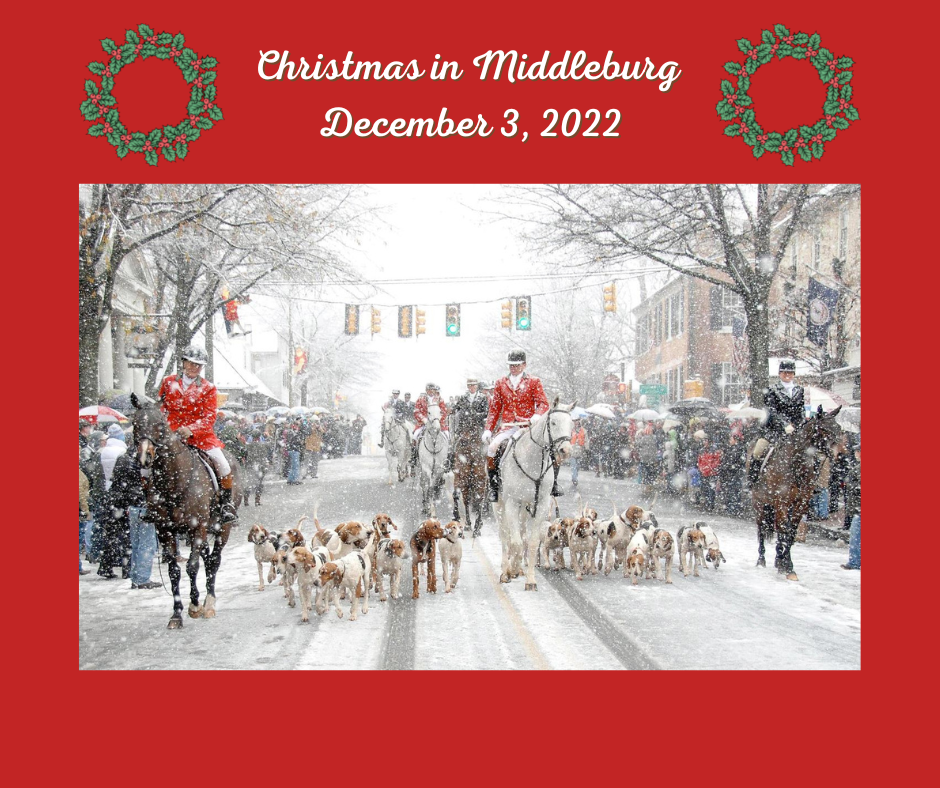 Christmas in Middleburg December 3
Christmas in Middleburg
Saturday, December 3
Middleburg Hunt & Hounds Review 11 am
Christmas Parade 2 pm
Christmas in Middleburg celebrates and promotes the good news of Christmas, inviting everyone to come share in the joy as a season of the heart all year long. On the first Saturday in December each year, our cherished grassroots community event thrives to the delight, entertainment, and benefit of all in our area, a Christmas experience like no other.
Our average attendance of 12,000 visitors come to participate in a wonderful family festival day of recitals, parades, and other activities to begin their Christmas season. Christmas in Middleburg has become a family tradition for thousands, who appreciate our joyful message, and who welcome a meaningful antidote to materialistic pressures bombarding us constantly.
The full day of family festival activities is one more marvelous way that this community comes together, celebrates a spiritually moving holy season, and individuates itself eccentrically and endearingly in doing so.
CLICK HERE for full schedule for the day, parking details and additional information!
Share This Story, Choose Your Platform!