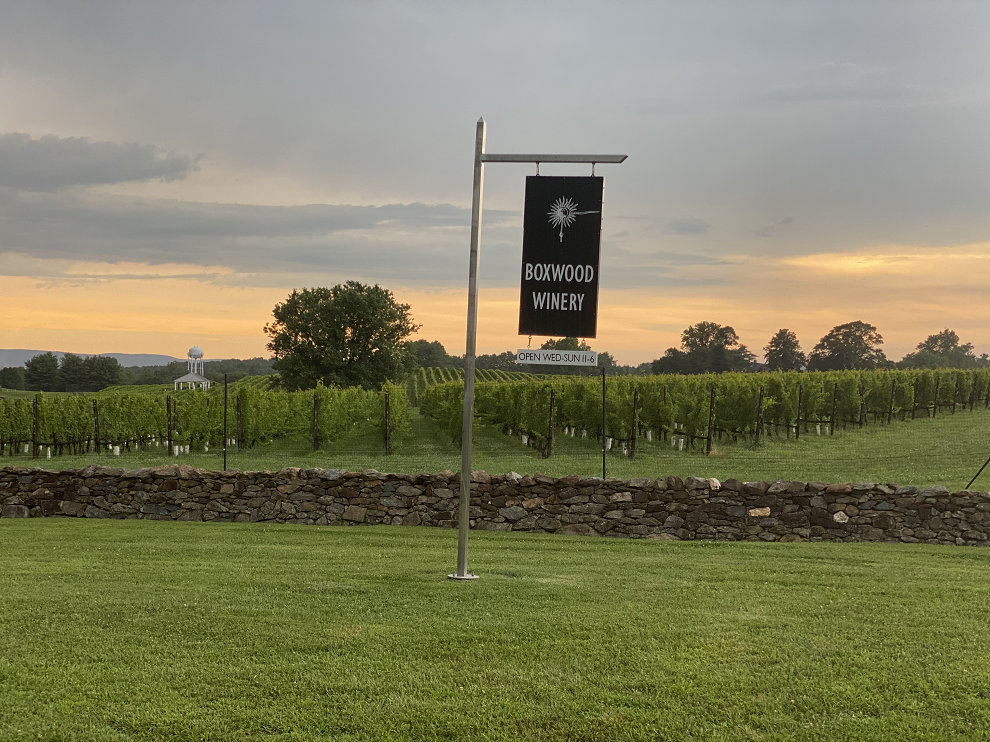 Blind Tasting at Boxwood Estate Winery
March 11 @ 11:30 am

-

1:00 pm
Blind Tasting at Boxwood Estate Winery
March 11
11:30 am – 1 pm
Click here for tickets!
Tasting wine can be tough even for a seasoned professional. But Boxwood is making Blind Tasting fun – and educational – whether you are a beginner, or a sophisticated wine enthusiast.
Blind tasting is evaluating wines without the benefit of seeing the label or knowing any information about what the wines are. If you love a good mystery novel, you'll enjoy a blind tasting because it's all about being a detective, gathering details and making educated guesses based on the clues wine provides. We'll even throw in a red herring – plus Middleburg's Knead Wine Pizza – and curated cheeses for you!
We'll use Left Bank (Cabernet Sauvignon) and Right Bank (Cabernet Franc) French Bordeaux and Boxwood wines to show you a few pointers on how to detect wine's clues, and focus on the aromatics, flavors and structure. You don't have to be a wine expert to know what you like! We'll help you use your preferences to challenge assumptions and embrace unconscious biases.
After you learn to separate aromas, flavors and tastes, it'll be your turn to name the leading grape in your blends – and win a prize!
Share This Story, Choose Your Platform!