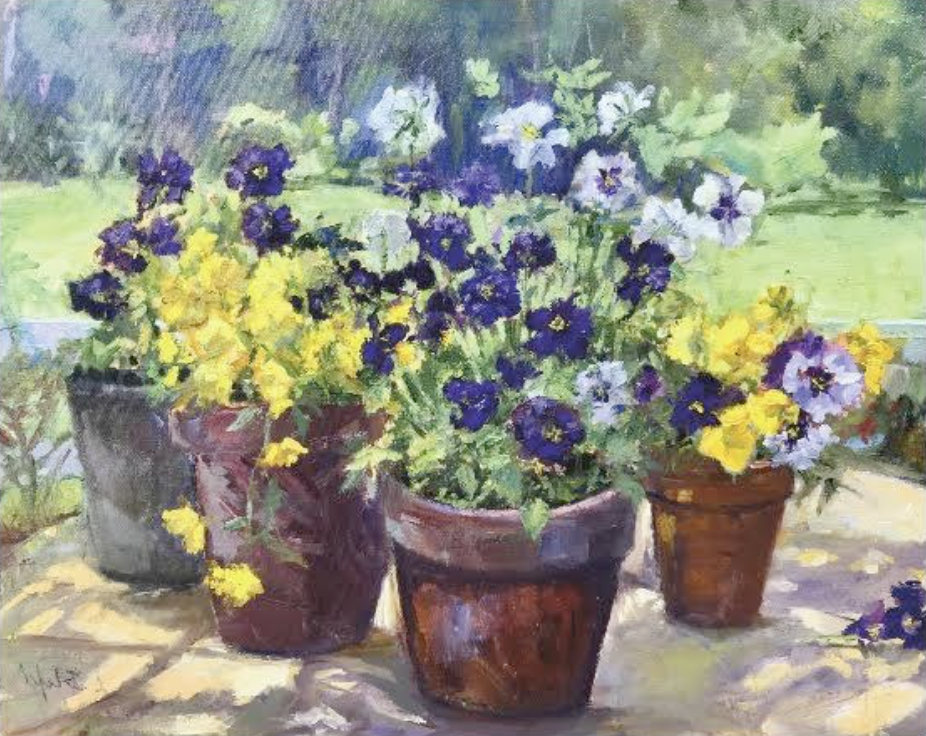 "Awakening!" at The Byrne Gallery
The Byrne Gallery in Middleburg is proud to present "Awakening!" On view from May 4-June 1, the show celebrates the arrival of warm weather and clear skies with a selection of vibrant landscape and still life oil paintings by artists Lida Matheson Stifel and Marietje Chamberlain. Stop by to enjoy the masterful way that these two en plein air artists bring the beauty of the outdoors into the gallery. There will be a special reception for the artists on Saturday, May 8, from 4-7 p.m. Both the reception for the artists and the exhibition is open to the public and all are invited to attend.
Lida Stifel attended The Corcoran School of Art studying with William Christianberry. Since that time, she has exhibited her works across the U.S. for over 40 years. Drawing inspiration from the natural world, she strives to imbue her pieces with an aura of energy and spontaneity. Her small farm in Montgomery, Maryland, provides her with the opportunity to capture scenes ranging from sweeping country landscapes to the smallest and most charming details of rural life. As an en plein air painter, Stifel prefers to work directly from her subject in order to achieve a sense of immediacy, immortalizing the fleeting moment in time to which she is the only witness. Stifel has been selected to participate in over 30 juried exhibitions and is a member of the Washington Society of Landscape Painters, the Mid Atlantic Plein Air Painters, and Oil Painters of America.
Marietje Chamberlain was born in the Netherlands and educated at the Academy of Fine and Commercial Arts. For the past 25 years, she has focused on the joy of painting landscapes in oil both en plein air and in a studio setting. Chamberlain has a particular interest in capturing the effects of light in her work, often exploring this theme through depictions of dawn, dusk, and reflections of light on water. Chamberlain's works have been acquired by collectors in the Netherlands, France, and the United States. In 2000, she was chosen to paint the cover of the White House Calendar and in 2007, she participated in a one-month long artist-in-residency program in Dinan, France. Chamberlain maintains a studio at the Torpedo Factory Art Center in Alexandria, Virginia, and is an elected member of the historic Washington Society of Landscape Painters, the Torpedo Factory Artists' Association, and previously the Mid-Atlantic Plein Air Painters' Association, and the American Impressionist Society.
lease come to visit The Byrne Gallery to see and enjoy "Awakening!" on exhibit beginning May 4 and continuing through June 1. The Byrne Gallery is located at 7 W. Washington Street in Middleburg, Virginia. Gallery hours are Monday and Tuesday by appointment only, Wednesday through Saturday 11 a.m.-5 p.m. and Sunday noon-5 p.m. Contact the Byrne Gallery for more information at 540-687-6986.