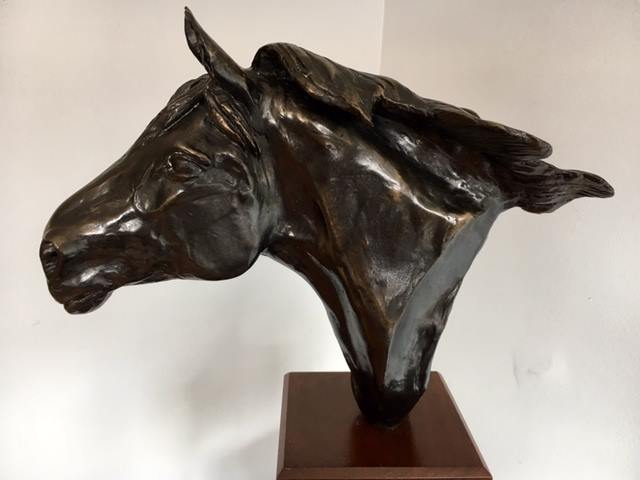 The Artists in Middleburg and the National Sporting Library & Museum present an intensive week-long workshop with expert sculptor and instructor Goksin Carey. The workshop is open to all levels of experience from beginner to professional. Everyone is welcome — no previous experience in sculpture is necessary. Students of all levels work together at their own pace and receive individualized instruction from Carey. Attendees will learn the landmarks of the equine anatomy on a sculptural form, the positive and negative elements, and to sculpt "inside out." The student's "eye" will continue to be developed by sculpting through observation and understanding the ABC's of equine sculpting: A- Anatomy, B- Bio-mechanics, C- Conformation.
Space is limited to 10 students, who are accepted on a a first-come, first-served basis.
The workshop fee is $460, with a $200 non-refundable deposit required at the time of registration. In addition, a $140 fee for materials is due on the first day of the class. Provided materials include: plastalina clay, full horse armature and sculpting tools.
For more information or to register, please visit AiM's website or call the gallery at 540-687-6600.