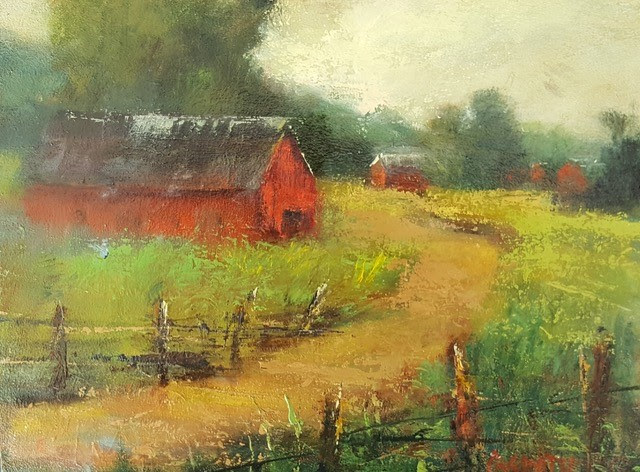 "Always in Season, Landscapes of the Piedmont" at The Artists in Middleburg
The Artists in Middleburg invites you to see this exciting new exhibit!
Gallery hours: Wednesday-Sunday noon-5 p.m. and by appointment
Please note: Only four individuals will be allowed in the gallery at one time. Social distancing is a must!
One must:
wear a mask
use the hand sanitizer provided (outside the gallery entrance)
provide your name and contact information (to be used for contact tracing for the visitor and AiM staff/volunteer in the event COVID 19 has been confirmed)
Questions? Please contact: sandy@theartistsinmiddleburg.org or 540-687-6600
We invite you to stop in the gallery to see this beautiful exhibit at AiM or check it out virtually on AiM's website at theartistsinmiddleburg.org if you cannot come in!
Pictured: "Red Barn" by Jill Garity.