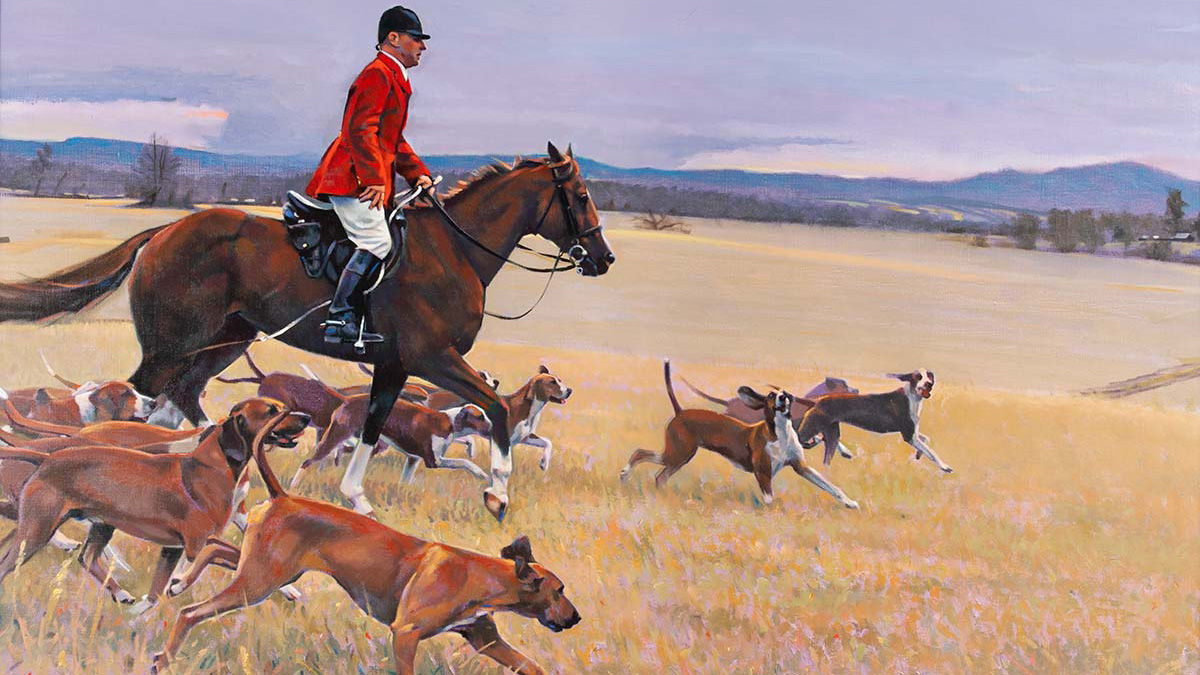 "2020 Hindsight: 40 Years of the American Academy of Equine Art" at the National Sporting Library & Museum
November 12, 2021

-

March 20, 2022
Begun in Middleburg, VA, in 1980 and now based in Lexington, KY, the American Academy of Equine Art's (AAEA) founding members were some of the top sporting painters and sculptors of the day: Jean Bowman, June Harrah, Henry Koehler, William Wallace Nall, Marilyn Newmark, Eve Prime, Princess Marie Louise Moncada, Richard Stone Reeves, Sam Savitt, and Else Tuckerman. Forty years later, the organization has inspired a generation of equine artists in all manner of media, techniques, and artistic influences. The exhibition and accompanying catalog, 2020 Hindsight, will explore the rich history of the AAEA, and a dynamic selection of works by members through to the present will be selected to highlight the varied talents fostered by this influential organization over the years.
Image: Booth Malone, (American, b. 1950), "Burrland Road, Orange County Hounds" (detail), 2018, oil on linen, 35½ x 29½ inches, National Sporting Library & Museum, Gift of Viviane M. Warren, 2018
Share This Story, Choose Your Platform!