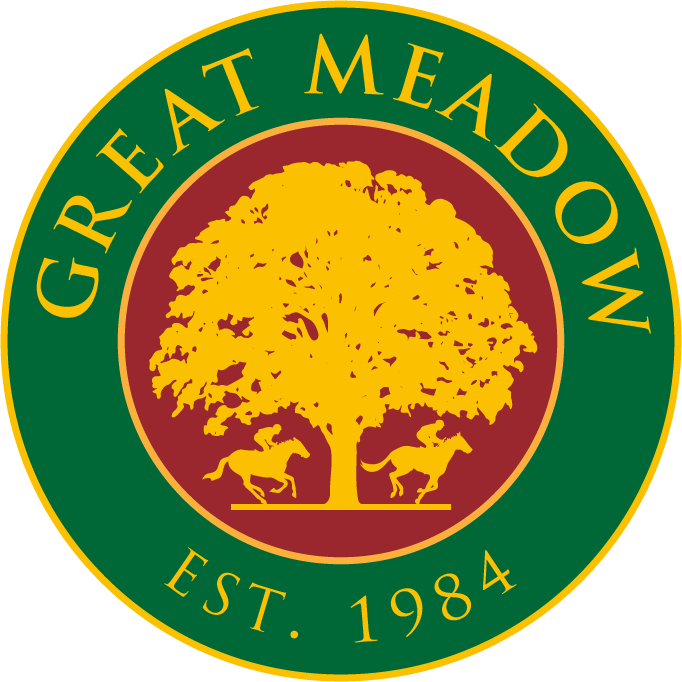 Great Meadow Foundation
The Great Meadow Foundation is a nonprofit 501(c)3 organization dedicated to the preserving of open space for public enjoyment, nonprofit events, equestrian sports at all levels and community service.
Located in The Plains between Route 17 and Interstate 66, Great Meadow is a 375-acre equestrian event facility and is home to over 40 events, which draw more than 200,000 spectators through the gates each year.
The season opens on the first Saturday in May to the prestigious Virginia Gold Cup and continues through the fall with Twilight Polo every Saturday night from May to September, show jumping, cultural festivals, weddings, foot races, the largest rocket contest in the world, a major July Fourth celebration, elite level three-day eventing and so much more.
In addition to the packed event calendar, Great Meadow is pleased to offer a variety of wedding options. With stunning views of the Piedmont countryside, Great Meadow is the perfect location for a picturesque ceremony and reception.
Events: Visit greatmeadow.org for a complete list of all events.
Open to Public: Dawn to dusk, with limited access during events. We ask that visitors abide by all directional signage and reference the online calendar for closures.