Middleburg's Weekend Guide: Dec. 16-18, 2016
— Are you in the holiday spirit yet? With storytime with Mrs. Claus, photos with Santa and holiday concerts (to name a few events) going on this weekend, Middleburg certainly is! Enjoy your weekend in Middleburg and share your favorite moments with us using #MiddleburgMoment
Gather around the cozy fire for special stories that will surely warm your heart. Story time with Mrs. Claus will take place in the library. The event is complimentary.
In addition to special discounts on holiday merchandise, they will have holiday cookies. Also, their mulled wine will be available for purchase. Plus, they have a special deal running Dec. 17-24: Buy six bottles and receive a 10% discount or buy a case and receive a 15% discount!
Enjoy Holiday favorites and classics from the Great American Songbook with live piano and vocals. Sing along with "Giovanni" (a.k.a. as Three Fox's winemaker), back by popular demand. Don't miss this great holiday de-stresser along with some great sales on last-minute gifts, mulled wine and holiday cookies. Break out your tackiest holiday sweater and join us for some fun and holiday cheer!
Visit with Santa and his elves while enjoying a delicious brunch in Harrimans with sweet and savory holiday favorites for the entire family. The brunch also will feature a make-your-own holiday treat, ornament and keepsake designing stations as well as a photo opportunity with Santa. $45 per person, $30 for children – Prices do not include tax and gratuity. For reservations, please call 540-326-4070. Credit card required at booking; 72 hour cancellation.
Come to the Middleburg Library and get a picture with Santa. This is for all ages (pets are welcome for pictures outside of library if weather permits). Call 540-687-5730 for more information. Also, the library will have puzzles, coloring and holiday snacks from 10 a.m.-5 p.m.
Spend the Saturday before the holidays relaxing with friends and family at Boxwood Estate Winery.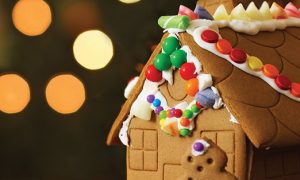 Join us for a sugar-fueled fun-filled afternoon while you build your very own gingerbread house to take home. $30 per person. Prices do not include tax and gratuity. For reservations, please call 540-326-4070. Credit card required at booking; 72-hour cancellation.
Join the holiday fun in beautiful downtown Middleburg! The Middleburg Community Center will be rockin', rollin', jumpin' and jivin' all around the Christmas tree! Fun music and holiday treats abound. Grab some eggnog, cider and a cookie and settle in for an incredible night of music. Tickets: $25 in advance, $30 at the door. Click here to purchase tickets.
Join Carol Erickson of PaintNite in the Thirsty Fox Lounge and paint a pair of wine glasses. Click here to register.
The Middleburg Concert Series will come "Home For Christmas" with a holiday concert of classical and traditional seasonal music. Featured performers will be MCS resident musicians Alan Saucedo, Cynthia Saucedo and Karen Chase; MCS Advisory Board members Dudley Oakes and Steven Cooksey; and internationally acclaimed guest vocalists Michael Forest and Aime Sposato.
In additional to seasonal favorites, the program will include works by Bach, Handel and Vivaldi among others. The audience will also have the opportunity to participate in a surprise musical selection.
A key feature of the program will be Dudley Oakes playing the newly acquired and completely restored antique 1927 Steinway concert grand piano. The remarkable instrument still retains its original keys and soundboard, producing a perfect clarity of sound.
StageCoach Theatre Co. returns with the "2nd Annual Naughty or Nice Christmas Cabaret" to carry you into the holiday season. Sing along to classic carols, modern-day holiday tunes and even a few mischievous numbers. It will be an evening of laughs, memories and maybe some tears as we take you on a holiday journey through time. Doors open at 6:30 p.m.; show begins at 7 p.m. Dinner will be served at 7:45 p.m.; show will resume after dinner. $85 per person; includes show and dinner.
Upcoming events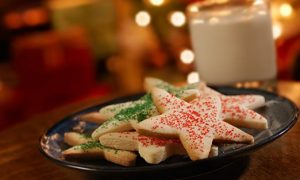 Learn how to decorate holiday cookies too beautiful to eat … well, almost too beautiful to eat. For reservations, please call 540-326-4070. Credit card required at booking; 72 hour cancellation.
Enjoy a four-course family-style dinner of holiday favorites with a special Virginia Piedmont twist from the chefs at Harrimans. $79 per person, $30 additional for wine pairings. For reservations, please call 540-326-4070. Credit card required at booking.
Make your reservations now for Christmas Eve dinner at the Red Fox! This three-course dinner includes tantalizing options like their famous Virginia peanut soup, signature crab cakes, and cherry and dark chocolate bread pudding. $76 per person, $34 for children under 10. Visit their website or call 540-687-6301 to make reservations!
If you will be alone, away from home, unable to prepare a meal or would like to share in some laughter and joy, please join us at Emmanuel Episcopal Church. Call Second Chapter Books for reservations or more information at 540-687-7016. Drop-in guests welcome!
Also, visit our event calendar for more happenings around town!