20+ Things to Do in Middleburg You Won't Want to Miss
— We're kicking off August with one of the biggest sales of the year, our annual Summer Sidewalk Sale. The sale will be held Friday and Saturday from 10 a.m.–5 p.m. and Sunday as posted by shops and coincides with Virginia's tax-free weekend. We've also got some fun free community events in August, including the National Night Out on Aug. 6, the Doc Saffer Summer Series on Aug. 9 and Open Late Friday on Aug. 30.
Here's our roundup of the events you won't want to miss this month:
Hunt for some wonderful bargains for yourself and your loved ones this weekend while experiencing the small town charm of Middleburg during our 13th annual Sidewalk Sale on Aug. 2-4! The sale will be held Friday and Saturday from 10 a.m.–5 p.m. and Sunday as posted by shops.
The sale coincides with Virginia's tax-free weekend. From Aug. 2-4, you can buy qualifying school supplies, clothing, footwear, hurricane and emergency preparedness items, and select energy-efficient products without paying state and local sales taxes on those items. You can find out more about what items qualify for the tax exemption here.
You can also enter a raffle for a gift basket with a receipt showing $50+ proof of purchase during the sale from a participating store. Gift basket items include a fox tie made in England from Highcliffe Clothiers, men's socks and a tie from Country Classics, an authentic German beer stein from The Christmas Sleigh, a $20 gift certificate to Scruffy's Ice Cream Parlor, a $50 gift card to Moda Lookbook, a $20 gift certificate to Second Chapter Books, a bamboo clutch from J. McLaughlin and more.
This event is sponsored by Sonabank, the Town of Middleburg and the Middleburg Business and Professional Association.
Visit visitmiddleburgva.com/summer-sidewalk-sale for more information, including a list of participating stores.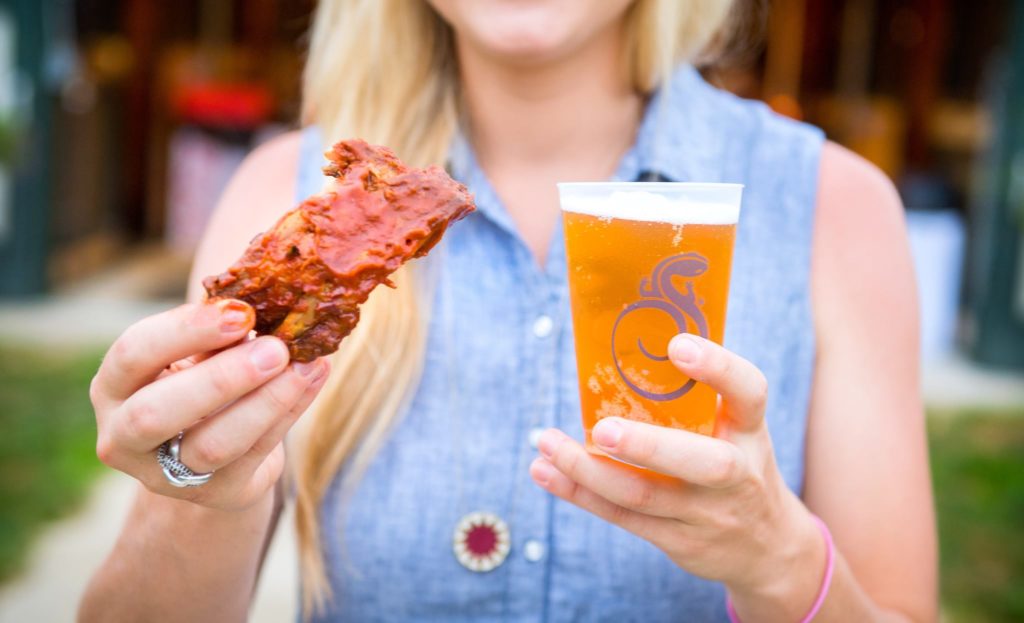 Save the date for Salamander's annual Twilight Tastings celebration of locally brewed beer and blended wines. Their beautiful equestrian center will be filled with 20 different wineries, breweries and whiskeys ready for tasting from Port City Brewing, Greenhill Winery & Vineyards, Stone Tower Winery, Escutcheon Brewing Co., Catoctin Creek Distilling, and so much more.
In addition to the refreshing libations, this much-anticipated celebration returns with the Salamander culinary team's delicious offerings including BBQ baby back ribs, country-style mac & cheese, exquisite desserts and so much more, as well as live entertainment so you can dance under the stars.
$85 all-you-can-enjoy beverage tastings and food. $45 all-you-can-enjoy food. Refunds up to 7 days before event. Get your tickets here!
The Middleburg Police Department and the Middleburg Community Center are joining in celebrating Middleburg's annual National Night Out.
There will be food, entertainment, music, demonstrations, prizes, games and much more!
Click here for details.
Middleburg Community Center's Doc Saffer Summer Series presents the Cardboard Regatta and late swim.
Build a boat out of cardboard and race your friends down the pool, have a pizza dinner in the park while playing with adoptable dogs from Middleburg Humane Foundation, or have your face painted while eating an ice cream from MooThru!
Event Timeline:
5-5:30 p.m.: Pizza in the park
5-8 p.m.: Middleburg Humane Foundation adoptable doggies in the park
5:30-6 p.m.: Cardboard Regatta
5-8 p.m.: MooThru ice cream truck, bounce house obstacles, face painting and a DJ
6-8 p.m.: Free late swim
This event is free and open to the public. Please register your boat prior to the event if your children plan on participating.
Contact: info@middleburcommuntycenter.com or 540-687-6373 to register your boat. Please provide the boat name and the name and ages of the children participating.
Join Rutledge Farm for a high-performance eventing clinic with PanAm Games gold medalist and Olympian Boyd Martin!
This clinic will offer the following 75-minute training sessions (limited to 4-6 riders):
8:30-9:45 a.m.: Advanced, Intermediate and Preliminary
10:15-1:30 a.m.: Training
Noon-1:15 p.m.: Novice
2:45-4 p.m.: BN/N
4:30-5:45 p.m.: Beginner Novice
Sessions will begin with 15-20 minutes of flatwork focused on adjustability for over-fences work. Riders will move from there to over-fences work in the arena (or grass) with heights and questions appropriate to all levels; eventually incorporating related jumping lines. The sessions will culminate with some competition-style questions and XC lines, though these exercises will be done predominately in an arena setting. If decision is made to move part of the clinic to grass, riders will be notified.
Cost is $200 per rider, and $20 per auditor. To register for this clinic and other opportunities from Rutledge Farm, visit rutledgefarm.com/clinics.

On Saturday, Aug. 10, Cana will be conducting a very special library tasting of some of their earliest vintages. They are releasing a small lot of Cana favorites for an exclusive, small-group wine tasting and discussion. Wines will be paired with a delicious charcuterie plate.
Featured wines include:
2012 Barbera
2012 Cabernet Franc
2012 Le Mariage
2010 Tempranillo
2013 Norton
There are three tasting sessions on Aug. 10: 11:30 a.m., 2 p.m. and 4:30 p.m. Each seating has only 20 seats, so book soon! After the tasting, you will have the opportunity to purchase these special library wines. Very limited quantities are available.
Tickets are $35 per person ($30 for Harvest Club members). You can purchase tickets at canavineyards.com.
Join Greenhill Winery on Saturday, Aug. 10, for a summer pig roast! Tickets are $45 per person and include food prepared by Hog Wild Catering, music by the Short Hill Mountain Boys and a glass of wine of your choice! Kick back and enjoy summer overlooking the pond and rolling hillside at Greenhill's historic club house.
For more information, please contact Greenhill Event Manager Brittany Neilan at brittany@greenhillvineyards.com.
Purchase tickets at greenhillvineyards.com.

Established in 2015, the Great Meadow International is a three-day eventing competition held annually at the Great Meadow Foundation in The Plains, Virginia. In addition to the international equestrian competition, the event features VIP hospitality, a trade fair, beer garden, and entertainment for the whole family. The 2019 Great Meadow International will take place Aug. 22-25.
Now in its fifth year, the Great Meadow International (GMI) has been repackaged into a larger competitor and spectator-based event offering three levels of international competition. The event features Olympic-level riders and horses in what can best be described as an equestrian triathlon. In addition to the equestrian competition, the 2019 GMI will highlight all things related to our canine companions. Leashed dogs are welcome and can enjoy amenities including a "VIP" ("Very Important Pooch") cooling tent with swag, treat samples and more especially for your best four-legged friend. Other additions to the event schedule include canine demonstrations and dog-friendly programming and educational events for the whole family.
Tickets to GMI are available at greatmeadowinternational.com. All grounds admission tickets to GMI include general parking and admission to the venue and Meadow Market vendor village featuring live entertainment, a beer garden, tasty offerings from top local food trucks, and family-friendly games. Tickets also include admission to the demonstration station featuring exciting and educational demonstrations.
NSLM welcomes back 19th century historian David Gerleman, who will discuss the life of John Singleton Mosby. Renowned as the "Gray Ghost," Civil War partisan leader John S. Mosby was celebrated across the South as a hero for his exploits and dreaded in the North for his military acumen. Yet his bitterest struggles occurred in the years after 1865 when his political stance and refusal to endorse Lost Cause doctrines forced him to abandon Virginia. The presentation highlights Mosby's tumultuous life and career with particular focus on his transformation from Confederate hero to heretic and back again within the larger context of modern Civil War memory.
$10 admission. Free for NSLM members. $5 for Mosby Heritage Area Association members.
Limited seating available. RSVP at info@nationalsporting.org or 540-687-6542 x4.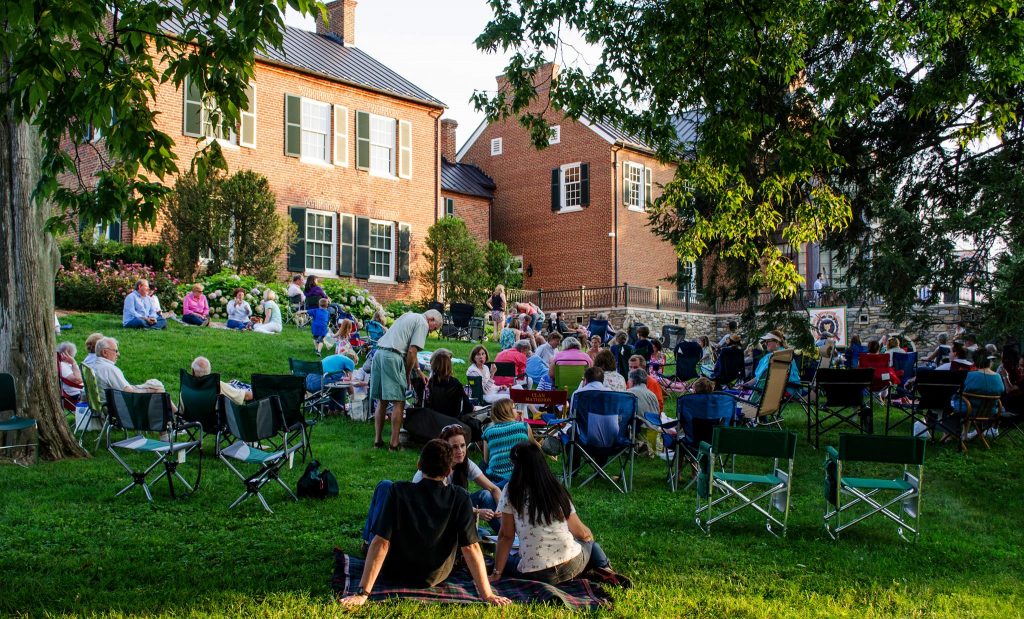 The Town of Middleburg is excited to announce the latest opportunity to experience the best in small-town shopping, dining and cultural arts. In partnership with the successful Open Late Concert Series held at the National Sporting Library & Museum, the town's local shops and businesses will be open late on the last Friday of the month. Retail shops, restaurants, craft beverage locations and art galleries throughout town will be open until at least 9 p.m.
The Open Late Concert Series occurs from 6-8 p.m. at the National Sporting Library & Museum and is free to all. Visitors are encouraged to come early and stay late. Parking is available at the National Sporting Library & Museum, at the town's public parking lots and throughout Middleburg with free street parking.
Visitors can participate in sharing their great Middleburg experiences using the hashtag #OpenLate. Visit middleburgva.gov for more information, including a list of participating businesses.
The Virginia Scottish Games & Festival returns to Great Meadow in The Plains.
Tickets:
Two-day adult: $30
Single-day adult: $20
Children 5-12: $5 on Saturday, free on Sunday
Children under 5: Free
Gates are open 9 a.m.-5 p.m.
Scottish and Celtic heritage is the reason for the celebration, but there is something for everyone at this dog-friendly, family-friendly 2-day event.
Visit vascottishgames.org for more info. Click here to buy tickets online.
Also this month
Check out our calendar for more information on these events and more!