Middleburg's Weekend Guide: Aug. 26-28, 2016
—Trying to figure out what to do this weekend? We've got your complete guide to what's happening in Middleburg. Check out these great activities and remember to share your memories with us by using #MiddleburgMoment
End your summer with a bang! Bring your family to Middleburg for free art activities at businesses and organizations through town, then leave your mark on the town banner at the Middleburg Community Center. Participating organizations include Empower Adventures, Land Trust of Virginia, Lou Lou, Middleburg Bank, Middleburg Common Grounds, Middleburg Smiles, National Sporting Library & Museum, Paul Davis Restoration, Popcorn Monkey, Salamander Resort, Sonabank, Three Fox Vineyards and Wylie Wagg. There will be a different family-friendly art project to make and take home at each location, as well as a community art project that will be displayed throughout the year. The event starts at the Middleburg Community Center at 3 p.m. and runs until 6 p.m. Visit nationalsporting.org for more details, including a map of participating organizations.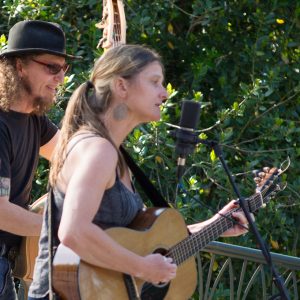 The National Sporting Library & Museum's final Open Late concert of the season will feature Tara Mills and Jimmy Stelling performing from 6-8 p.m. Similar to other Open Late concerts, local craft beers and Virginia wine will be available for purchase. The Open Late event partner for August is the Mosby Heritage Area Association, and representatives will be set up to share information.
At the August Open Late, NSLM will also celebrate the opening of its newest art exhibition titled "The Chronicle of the Horse in Art," which presents the rich variety and depth of the classic, iconic and contemporary American, British and Continental art featured prominently on the front covers of The Chronicle of the Horse for almost 70 years. You can find out more about the exhibition at NSLM's website.
In celebration of its feature exhibition, NSLM is also hosting a public reception on Saturday, Aug. 27, from 10-10:30 a.m. with NSLM's George L. Ohrstrom Jr. Curator of Art Claudia Pfeiffer. Middleburg Common Grounds is providing coffee for this event, which will include a custom tour of the exhibition from 10:30-11:30 a.m. with Claudia Pfeiffer. Admission to this event is free to NSLM members and $5 for non-members. For more details about the event, please visit nationalsporting.org.
Head to the Pink Box to see local art, including works by Peter Wood, Marci Nadler, Heather Albro, Susanne Lane, GerDora Photography, V Lynn Moore and Ray Hart. This event will also feature music by Crooked Angels from 12-2 p.m.
Join us for Twilight Polo at Great Meadow on Saturday for Fiesta Night! There will be three polo matches, wine tasting with Greenhill Winery & Vineyards, and a special sonic treat with a DJ playing music for dancing after the matches! Do not forget to bring your Tug O'Warriors either! Polo Bear is preparing to lead them in an epic Tug O'War.
Gates open at 5:30 p.m., the first match starts at 6 p.m., and dancing in the pavillion follows the final feature match. General admission is $35 through online presale or $40 per car full of friends at the gate.
As always, be sure to check our event calendar for what's upcoming in Middleburg.
Other upcoming events include:
Join the Mosby Heritage Area Association and NOVA Parks on a driving tour of the Aldie, Middleburg and Upperville Cavalry Battlefields, the second largest cavalry fight on the North American continent fought as Union and Confederate armies moved north ultimately to Gettysburg from June 17-21, 1863. While many people often speed in their cars past many of the sites where the battles took place, take some time to slow down and explore these unique and preserved historic sites with the education staff of MHAA and NOVA Parks. Sites that will be visited include the 1st Massachusetts Cavalry Monument, Mount Defiance and the Goose Creek Bridge, among others.
The tour will begin at 5:00 p.m. on Thursday, Sept. 1, at the historic Aldie Mill. Due to limited parking at several sites, attendees will need to carpool with each other along the tour.
Reservations are required for this event. There will be no payments accepted at the start of the program. There are limited seats available, so purchase your tickets now. Tickets are $20 per person. For more information, please email kpawlak@mosbyheritagearea.org or call (540)687-5188.
Join Amy Rizzotto, owner and founder of MOARfit, for a refreshing morning of yoga and wine at Greenhill Winery, held monthly near the estate's private lake, every first Sunday of each month. Reservations are $25 per person for 2 hours, 1 hour of class time followed by breakfast including fresh fruit and health bars. Members receive 15% off. Mimosa & wine may be purchased by the glass or bottle.
Sunday Sketch is held at the National Sporting Library & Museum on the first Sunday of the month, from 2-4 p.m. Each month, a local art teacher or artist leads a sketching session in the art galleries, guiding participants on style, composition, or another aspect of drawing. Supplies (pencils, paper, sketch boards and clipboards) will be provided for attendees. The program is free and open to the public of all ages. Participants will receive free admission to the museum. Pre-registration is encouraged.
The National Sporting Library & Museum's 6th Annual Polo Classic fundraising event will be held at Great Meadow in The Plains, Virginia. John Gobin, a six-goal polo player and manager at Great Meadow, is organizing teams for two matches, four chukkers each. Gates will open at 11 a.m. to start all the pre-match festivities. Tickets, tables, tailgate passes and general admission passes can be found at nationalsporting.org. For more information about the event, contact Alexandra McKay at amckay@nationalsporting.org or (540) 687-6542, ext. 24.
Part of the Middleburg Concert Series at Middleburg United Methodist Church, this concert will feature traditional folk music from northern Mexico by Esencias, an acclaimed musical group from Monterrey, Mexico, accompanied by Alan and Cynthia Saucedo. The concert will begin at 4 p.m. and feature light refreshments from Casa Tequila Bar & Grill. For more information, contact middleburgconcertseries@gmail.com or call (540)303-7127.
This premier "barn black tie" event features a live auction, dinner and dancing on Sprout Therapeutic Riding & Education Center's bucolic farm starting at 5:30 p.m. Please visit Sprout's website for tickets and more information about the event, including sponsorship opportunities.
Don't miss the Aldie Heritage Festival and Duck Race! The event will include vendors featuring antiques, crafts, jewelry and collectibles, as well as kids' games, a moon bounce, historic and civic organizations, and music by Andy Hawk and the Train Wreck Endings. And the Aldie Mill will be open for milling! Please visit the Aldie Heritage Association's website for more details on the event, including sponsorship opportunities, and to purchase tickets to "adopt a duck."
Bringing the best in independent films right to town, the Middleburg Film Festival offers four days of fantastic films in a spectacular setting. Join us and see what the fuss is all about!