14 Must-See Events in Middleburg in April
— Spring is finally here, and we are ready! The spring is a great time to visit Middleburg and it's no wonder why. In addition to Middleburg's always-stunning country beauty and always-charming downtown, we've got a lot going on this month to let you experience the best that Middleburg has to offer.
The month starts with our Shakespeare festival, "Foxes on the Fence," a 5K and health fair, and a down-home country concert. From there, we've got an Easter egg hunt, a new exhibit at the National Sporting Library & Museum, steeplechase racing and more. Read on to find out more about our top picks for this month and let us know what you end up doing by sharing your fun with us using #MiddleburgMoment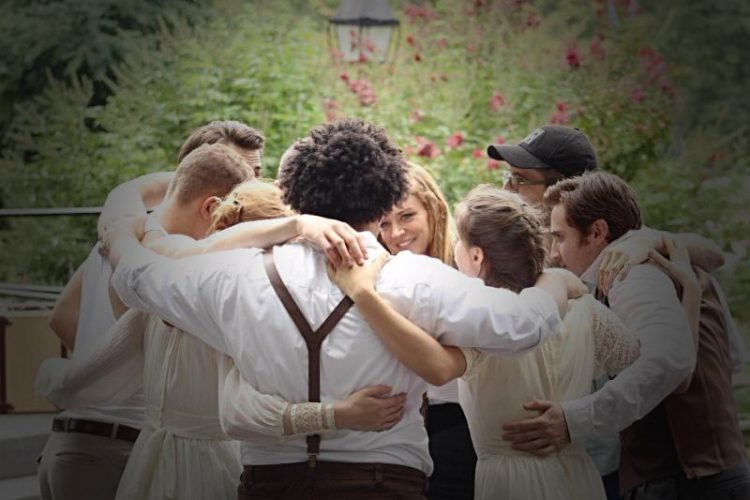 Shakespeare in the 'Burg is celebrating its fourth year in Middleburg! The festival brings the plays of William Shakespeare alive in the bucolic countryside of Virginia. In addition, the festival hosts workshops in stagecraft and acting, and a One Act Playwriting Competition, with public readings or performances of the winners! This year's line-up includes "Two Gentlemen of Verona" on April 1, a brunch followed by a performance of original works by emerging playwrights on April 2, and laughter and learning for children and families with Nicolo Whimsey on March 31.Get your tickets now!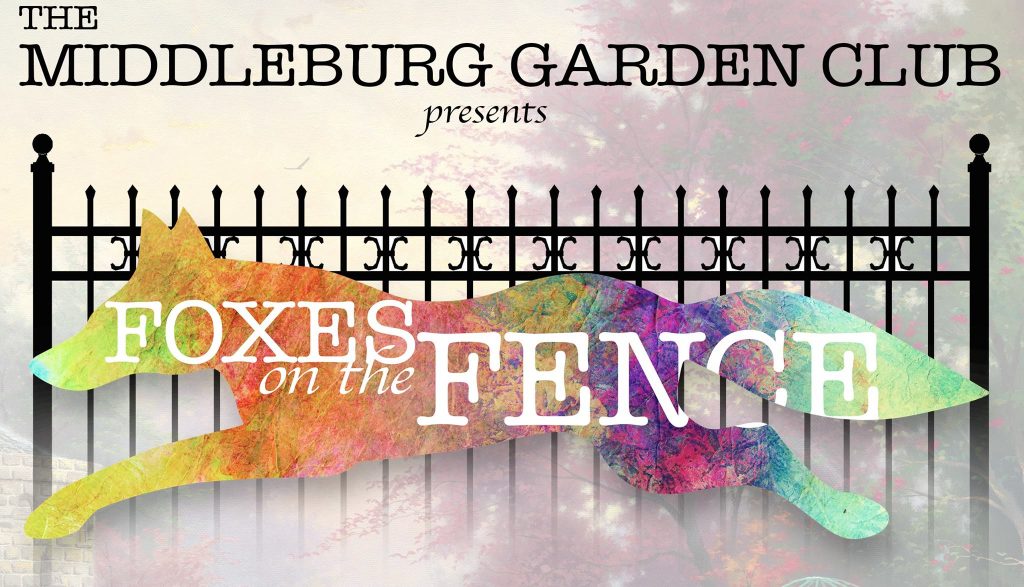 Join us for the kickoff of this 7-week event highlighting local artists and businesses. Sponsored by the Middleburg Garden Club and the Middleburg Arts Council, the event includes 30 hand-painted, 4-foot-long foxes that will be auctioned off to raise money for beautification projects around town. You can bid on your favorite fox here.
The launch party will feature music by Bess Putnam, "The Blue Ridge Songbird" and get a chance to meet the artists and sponsors. Fun, food and friends — what more could you ask for?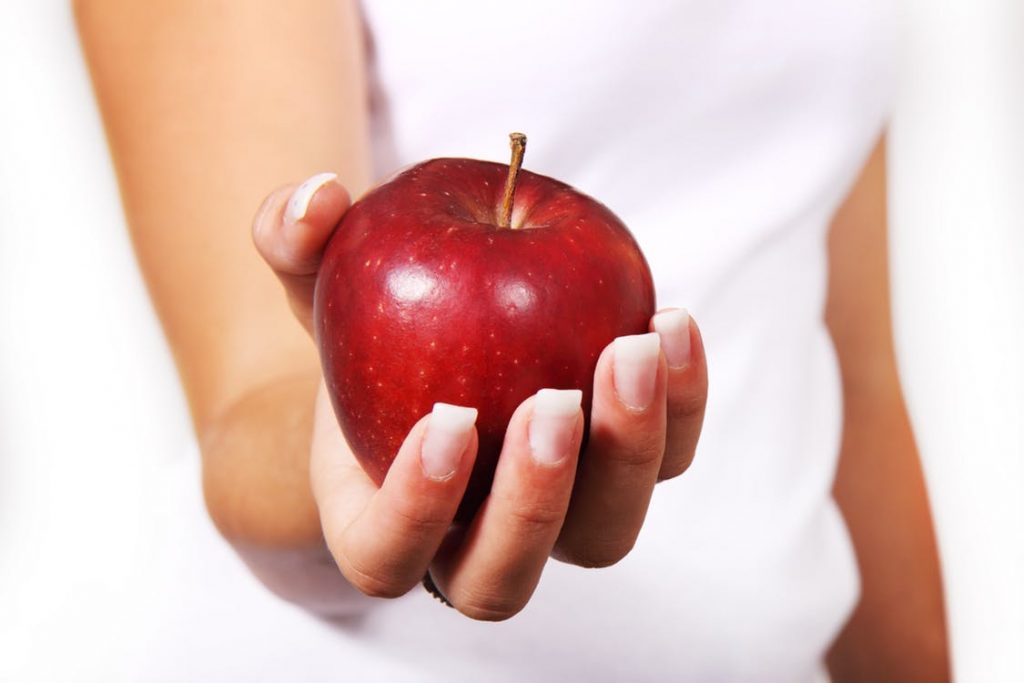 April 1 will be a kick-off event at the Middleburg Community Center to introduce the many options currently available locally to encourage lifestyle improvements. Beginning at 8 a.m., a 5K will leave from Middleburg Community Center, run on Foxcroft Road to Glenwood Park and return to the community center for awards. At 9:30 a.m., the fair's activities will begin.
The main level of the community center will offer the following:
The Grand Hall will be set up with booths where local businesses and community groups can provide information and interact with the community.
The Garden Room will offer different speakers. Talks will begin on the hour for approximately 20-25 minutes, allowing 10 minutes for Q&A.
The lower level will offer exercise classes on the half-hour.  Local trainers will be offering sample classes of 20-30 minutes. Local healthy food will also be available for purchase during the event.
Register for the 5K and kids fun run
here
.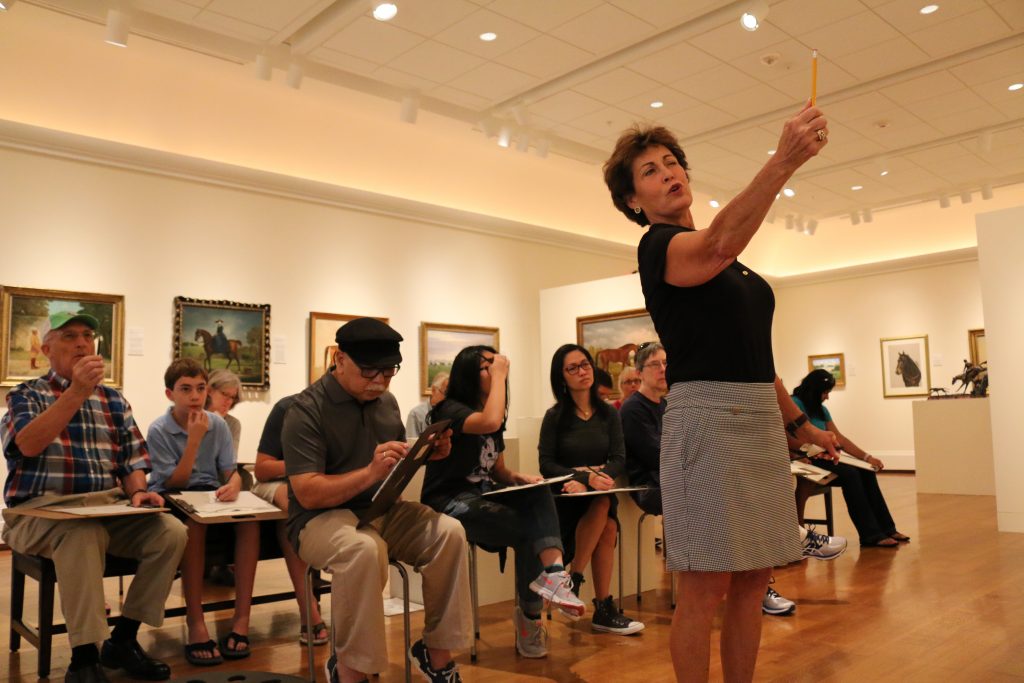 Enjoy a free sketching session in the museum galleries! Supplies (pencils, paper, sketch boards, and clipboards) will be provided for attendees. This week's featured artist is Barbara Sharp, an accomplished local artist.
The program is free and open to the public of all ages. Participants will receive free admission to the museum. Participants under the age of 18 must be accompanied by an adult. Pre-registration is encouraged.
Register to Anne Marie Barnes, educational programs manager and fellowship advisor, at abarnes@nationalsporting.org or 540-687-6542 x25.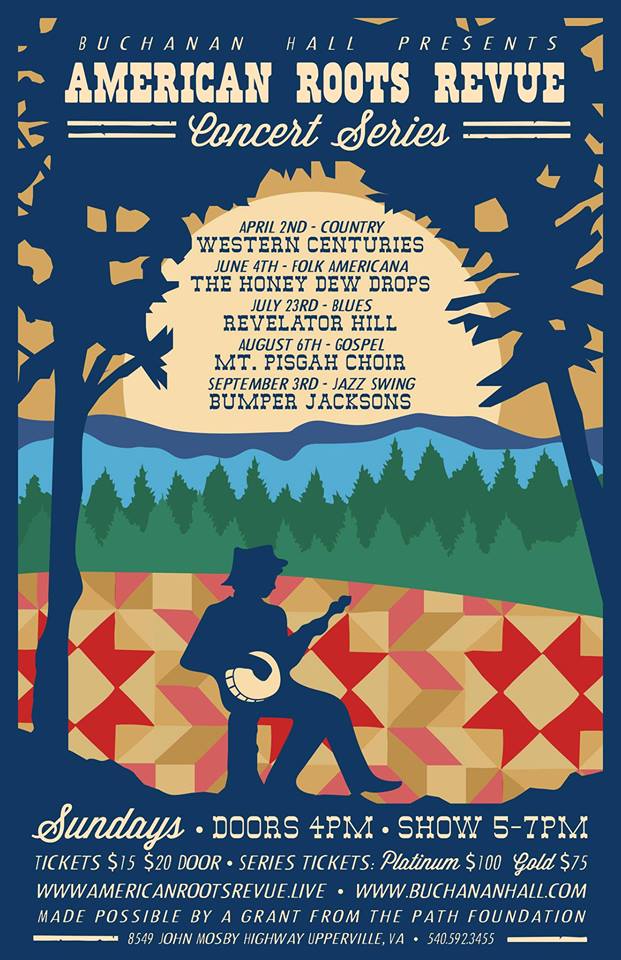 American Roots Revue, made possible by a Make it Happen! Grant from the PATH Foundation, brings to life the pioneering genres of our American musical traditions by showcasing current original roots music songwriters and performers. From Appalachian folk and country, to the blues and gospel, to Jazz, the American Roots Revue celebrates the diverse musical landscape that birthed a uniquely American sound.
This concert features Western Centuries, the country supergroup we've been waiting for: solid, heartwarming and heartbreaking songs with the energy of The Band and soul of The Flying Burrito Brothers.
Tickets are $15 in advance, $20 at the door. Buy tickets here.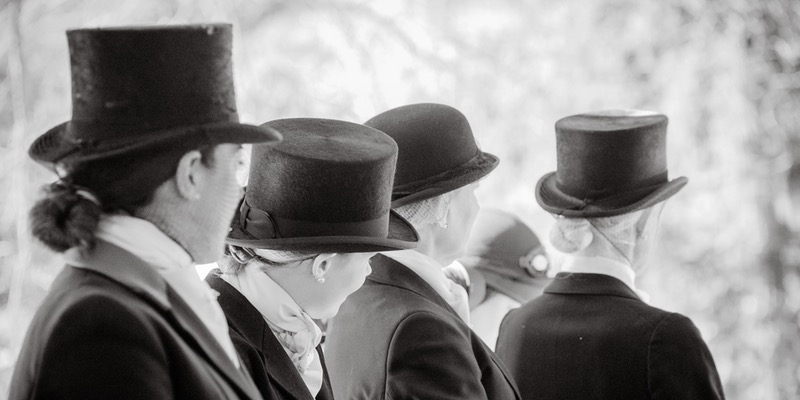 You're invited to the 3rd Annual Wine Tasting Event to benefit the Side Saddle Chase Foundation. Sip some wine, bid on auction items and participate in their raffle!
Enjoy delicious catering by Middleburg's Side Saddle Café, including the finest pasture raised meats straight from their farm, Fields of Athenry, and a wide assortment of cheeses, vegetables and desserts. Roast seasoned lamb and salmon with cucumber salad are just two of the several wonderful menu items that will be offered at the event.
The 3rd annual wine tasting event celebrates the Mrs. George C. Everhart Memorial Side Saddle jumping and flat chases which will take place during the 51st running of the Loudoun Point-to-Point at Oatlands Historic House in Leesburg, Virginia. The Loudoun chases are included in the OVS │Oehme, van Sweden Perpetual Trophy Series.
Tickets are $45 each. Purchase yours here.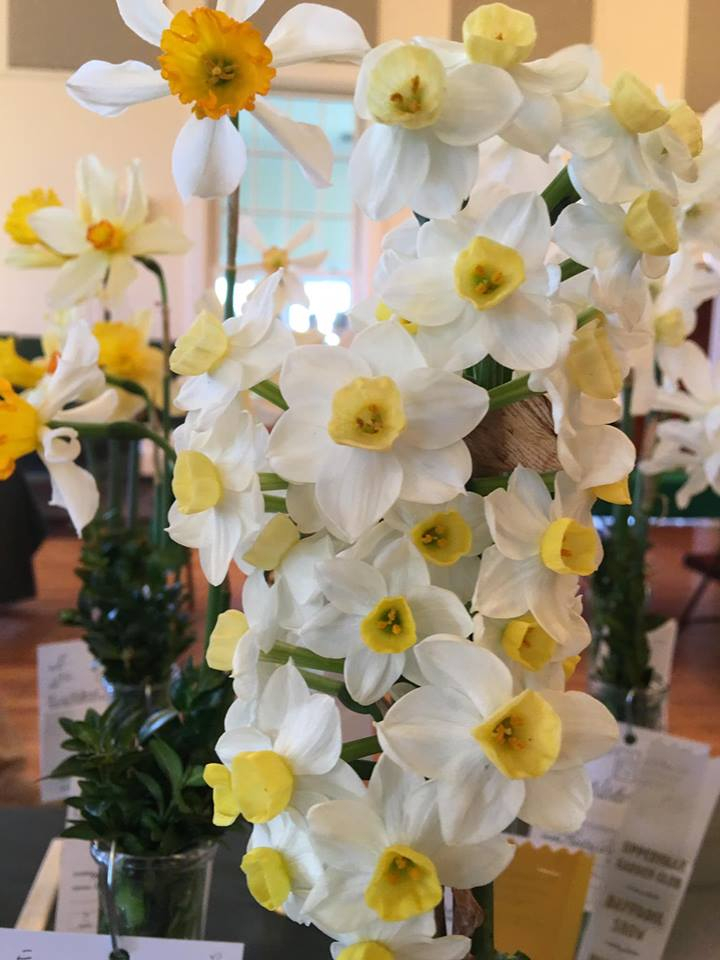 This American Daffodil Society-accredited horticultural competition will amaze you. View thousands of daffodils of all sizes, colors, and forms, posed and submitted by amateur daffodil growers. All amateur growers are invited to exhibit. There will also be artistic arrangement divisions to enter.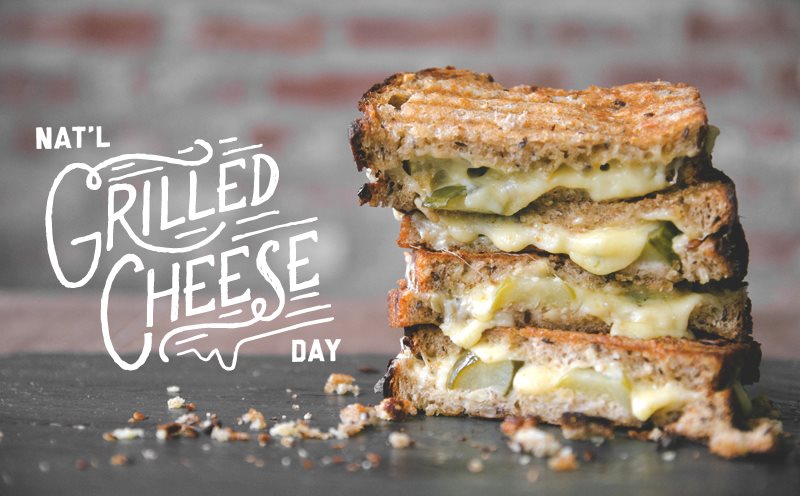 It's National Grilled Cheese Day! Enjoy FREE sandwiches in the Middleburg Community Center's Terrace Room! They will have 3 types of grilled cheese/bread combos, chips and a drink for all participants. Please call 540-687-6375 to RSVP by 4/10. All ages welcome!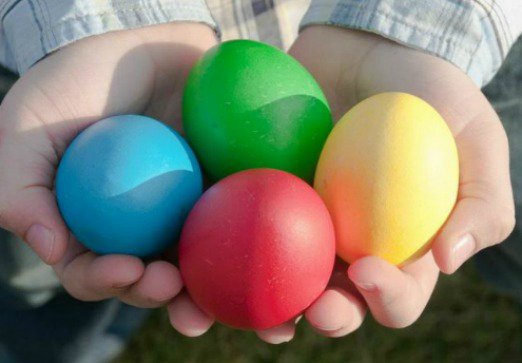 The Easter bunny left a trail of eggs! Hop on over to Salamander's Equestrian Center lawn with your family for their annual Easter egg hunt.
Works from collections across the country will be represented in the museum's retrospective exhibition, "Andre Pater: In a Sporting Light." The bold and vibrant compositions of contemporary sporting artist Andre Pater (Polish-American, b. 1953) are often compared to those of the great 20th-century British sporting artist Sir Alfred Munnings.
"Go beyond the mere image, and the painting becomes a 'matter of light,'" notes sporting art authority and National Sporting Library & Museum Board Member Lorian Peralta-Ramos of Pater's work. "Horses, colorful jockeys' silks, hounds, and cattle are all textures and as surfaces, each have their own particular reflective properties."
The retrospective exhibition and accompanying catalog present an in-depth analysis of Pater's mastery of the use of light and insightful understanding of animal anatomy and behavior.
You can also join NSLM for "Coffee with the Curator" on April 22 from 10-11:30 a.m. Sponsored by Middleburg Common Grounds, the program includes an informal coffee reception followed by a tour of the new exhibition conducted by the artist himself. $5 admission, free to NSLM members. RSVP to Anne Marie Barnes, Clarice and Robert H. Smith educator, at abarnes@nationalsporting.org or 540-687-6542 x25.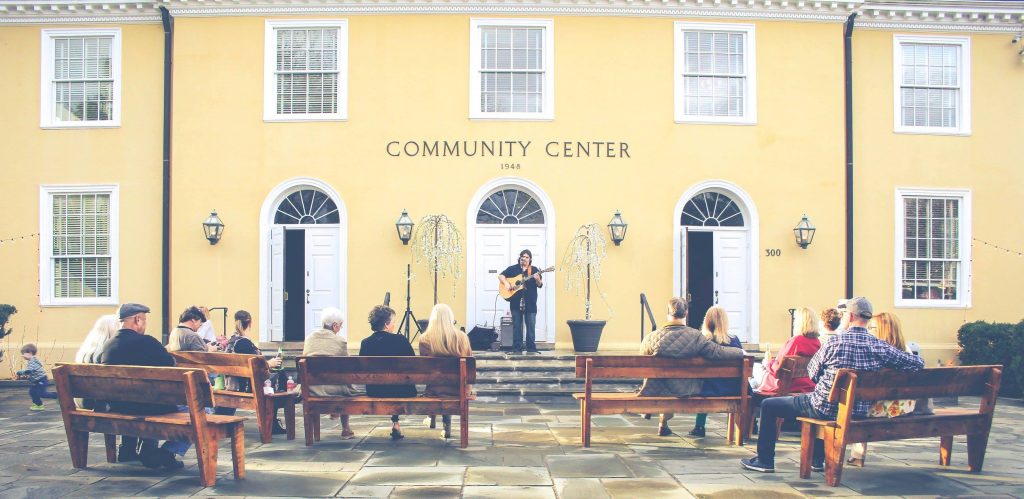 Join us for an evening filled with free fun, local musicians, food and good company!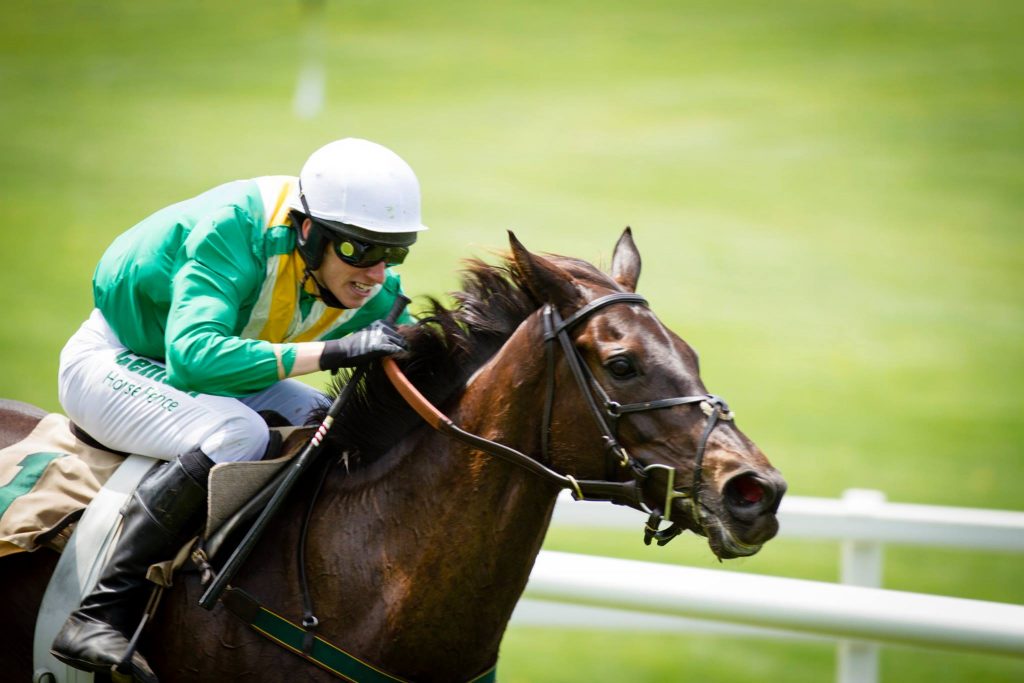 The Middleburg Spring Races feature top thoroughbred race horses being tested over one of the oldest courses in Virginia, the historic steeplechase course at Glenwood Park in Middleburg, Virginia. Crowds have been gathering here for decades to take in the excitement of steeplechase racing over hurdles and timber. Tailgate spaces abound, making this a great way to enjoy a spring afternoon. Purchase your tickets here.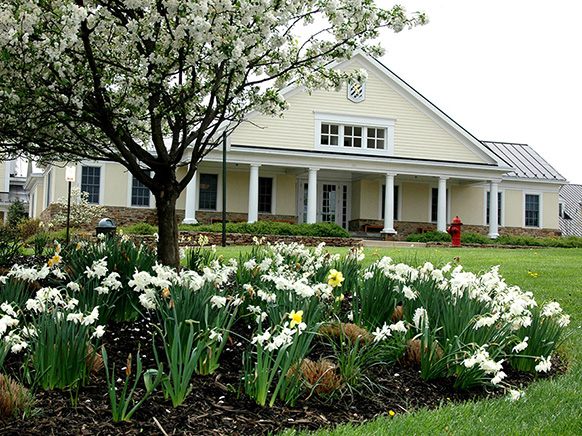 The town of Middleburg will celebrate spring with a special Arbor Day event at The Hill School.
Middleburg, a designated Tree City, USA has planned a fun-filled celebration to help increase environmental awareness. The Tree City, USA, program was established by the The National Arbor Day Foundation and the National Association of State Foresters to recognize communities that have set up community programs and donated time and effort to improve the environmental health of their area.
The Middleburg Hunt hopes that you will join them for a day in the country to enjoy the exciting sport of steeplechase racing at one of the most beautiful race courses in the nation. Glenwood Park is known for offering spectators a spectacular view of the racing action. This year's race card once again includes racing over the timber course, the hurdle course and on the flat. Post time for the first race is 1 p.m. Again this year, they will have their incredibly popular tailgate competition and "best bonnet" and "best tie" competitions! If you wish to purchase parking spaces and tickets, please contact Lois Tuohy at 540-454-2991.
For more information about other events in Middleburg, please check out our event calendar.