60+ Things to Do in Middleburg, Virginia, in April
— Spring is here, and there's no better place to enjoy the season than Middleburg! You won't want to miss the Easter celebrations or steeplechase races, and we have plenty of other fun activities coming up, too, so check out our latest guide and prepare to mark your calendar!
A Middleburg favorite returns! Check out the foxes and hounds at Middleburg United Methodist Church. Bid online for your favorite through May 15. Proceeds benefit Town of Middleburg beautification projects.
In April, Girasole will be celebrating the Emilia-Romagna region of Northern Italy with its capital of Bologna, considered by many to be the culinary heart of Italy. Only an hour north of Florence and two hours southwest of Venice, the Emilia-Romagna is known for such ingredients as as Parmigiano Reggiano, balsamic vinegar, prosciutto and well-known pasta like lasagne, tagliatelle, cappelletti, tortellini and stuffed tortellini.
They will celebrate this region with a fixed-price dinner menu, a cooking class, and sales of wine and balsamic vinegar from Emilia-Romagna. For two weeks, from Monday, April 1 until Monday, April 15, they'll feature a four-course, fixed-price meal, featuring imported mortadella sliced thinly served with gnocco fritto, risotto with squash, braised beef short rib drizzled with Mostagro aged balsamic
made from organic Barbera grapes, a cheese plate consisting of young and aged cheeses of Emilia Romagna, and more. The cost is $78 per person or $110 with wine pairings, exclusive of tax and gratuity.
For those wishing to see how some of these dishes are made, Chef Patierno will host a cooking class on Tuesday, April 16, at 6:30 p.m. After the cooking demonstration, you will enjoy dinner and wine pairings for $95 per person, exclusive of tax and gratuity.
Join Girasole in celebrating the Emilia-Romagna! Reservations may be made by calling 540-253-5501.

Twelfth Night, is an extravaganza of comedy and music, by Shakespeare in the Square Acting Co., directed by Dan Hasse (Hill School Alumni, Class of 2006). At the evening performance, come at 7 p.m. to hear a special discussion between Dan Hasse, Helen Hayes and award-winning actor Louis Butelli. Performance begins at 7:30 p.m. On Sunday, April 7, there will be a Champagne brunch and performances of winning one-act plays.
This special exhibition will feature jewelry and accessories for the new season by seven local designers: Pam Mickley Albers, Sharon Baker, Tricia Driscoll, Robin Lutsky, Diana Papazian, Kathryn Stanko and Susie Lipscher of Plum Blossom Kimono. Each of their one-of-a-kind collections is keyed to the latest spring colors and fashion. This special reception for the artists is open to the public and everyone is invited to attend!
The jewelry collections will continue being displayed through the season and feature beautiful necklaces, earrings and bracelets and rings in enamel, pearls, citrine, turquoise, aquamarine, amethyst druzy crystal, peridot, moonstones, jade, and quartz in sterling silver, yellow and rose gold, and copper, too! Commissioned pieces are available as well in your favorite gemstone and are designed just especially for you.
So, come and see what is really new and distinctive for the spring season and make a toast to the artists who will be there to celebrate!
This spring, NSLM melds art with science to create "NSLMology: The Science of Sporting Art," an exhibition for explorers of all ages! Visitors are invited to experience scientific principles within three centuries of paintings, sculptures, works on paper, and hands-on activities. Get up close and personal with the physics of locomotion and identify meteorological patterns, ecology, the science of colors, and even chemistry.
Take a musical journey through the history of the saxophone as Shenandoah Conservatory Saxophone Professor Timothy Roberts and students from the conservatory's sax studio perform a repertoire that spans four centuries. The concert takes place as part of the "At the Parish House" performance series of Middleburg's Emmanuel Church.
Four musicians will showcase the exceptional range of the saxophone with a mix of music from Baroque, Broadway and the Belle Époque. Included will be a medley of popular American folk songs, Baroque transcriptions, saxophone quartet music from France and Spain, and a rousing "barn-dance."
A search of "Shenandoah Conservatory saxophone" on YouTube gives a sampling of the brilliant talent that's coming to this event.
Reservations are recommended but not required (540-687-6297). A donation of $10 is suggested but not required; all are welcome.

Celebrate Spring Break at Camp Salamander! Every day has a new, fun and unique theme with lunch served daily.
Spring Break days include:
Monday: Ahoy Mateys!
Tuesday: Nutty About Nature
Wednesday: Rock & Roll Day
Thursday: Space Day
Friday: Wild Wild West
Join us for an evening filled with free fun, live music, food and beverages, and good company!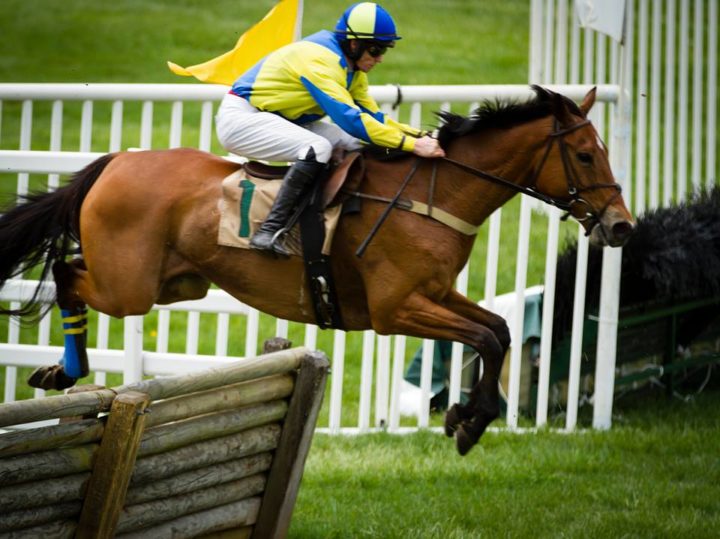 The Middleburg Spring Races have become the quintessential event to welcome spring to Virginia, synonymous with the blooming of the daffodils and dogwoods. Thousands come to see some of the nation's most athletic thoroughbreds compete at high speeds over hedges and timber. The prestige of $190,000 in purse money brings the finest horses together for seven thrilling races. The Spring Races benefit Inova Loudoun Hospital, Glenwood Park Trust and local charities.
Hop on over and join Executive Pastry Chef Jason Reaves to learn how to bake and decorate Easter-themed sweets and cookies in your favorite holiday shapes. $79 per person. Reservations required; please call 540-326-4070.
Hosted at Greenhill's historic club house, the Adult Easter Egg Hunt will take place at 2 p.m. sharp. Purchase tickets to hunt for a variety of prizes. Over 200 Eggs with prizes varying from candy, free glasses of wine, merchandise, to a golden egg prize and more! Ticket price includes 1 mimosa and access to Greenhill's exclusive club house for the day.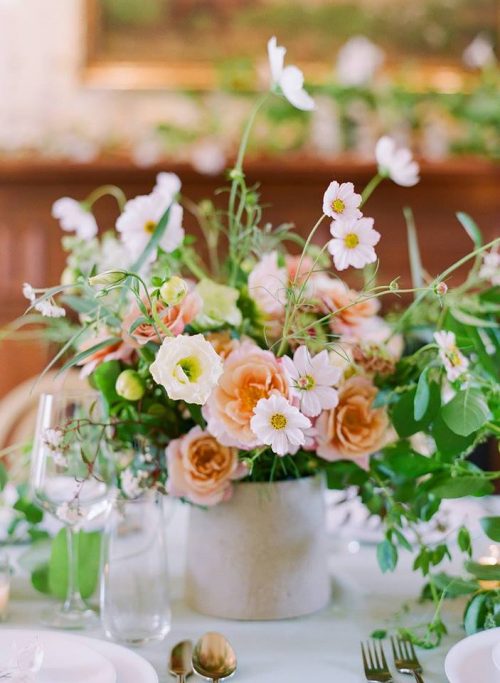 Enjoy Easter brunch at The Red Fox! They're serving a three-course Champagne brunch, featuring items including Virginia peanut soup, smoked duck hash and dark chocolate torte. Cost: $48 per person, $15 children under 10. Details and menu: redfox.com/easter.
Join Harrimans Virginia Piedmont Grill for a festive family-style feast with springtime favorites for a special Easter dinner. Served for sharing, enjoy time with your loved ones over a delicious dinner while taking in the sweeping views of the Virginia countryside, and visits from the Easter bunny himself.
Raise a glass to spring in the vineyard! Celebrate the beginning of the 2019 winemaking season at Cana's 4th Annual Budbreak Festival, featuring food vendors, craft vendors, and plenty of good cheer! Join Cana winemaker Melanie for a guided rosé tasting featuring some of their favorite rosés from around the world, and be the first to try their 2018 rosé. Who's ready for a weekend of pink wine and sunshine?

Join Foxcroft School for the spring performing arts production of "Legally Blonde — The Musical" presented by the Fine Arts Department and Foxcroft Mainstage class. Performances are schedule for April 26 and 27 at 7:30pm in FoxHound Auditorium.
Join the Middleburg Hunt for a day in the country to enjoy the exciting sport of steeplechase racing at one of the most beautiful race courses in the nation. Glenwood Park is known for offering spectators a spectacular view of the racing action. This year's race card once again includes racing over the timber course, the hurdle course and on the flat.
Also this month: