Middleburg's Weekend Guide: Feb. 17-20, 2017
— This weekend isn't just Presidents' Day Weekend. It's also time for Middleburg's Ultimate Winter Weekend Sale! Look for the blue and white balloons throughout town to find participating retailers and you could save as much as 65% on winter fashions and more. And when you're done shopping, you can warm up with some adult hot chocolate at Gold Cup or head to Three Fox Vineyards for Open Mic Nite! Share your bargains and other adventures with us using #MiddleburgMoment
Give us a "G" for George and an "A" for Abe and you get Gatto Bianco and Alouette Cabernet Franc on sale for Presidents' Day Weekend!  Get a special 10% off on these two great wines.  Talk of the Mountain Seafood will be at Three Fox all day Saturday! Enjoy their famous half-pound crab cake sandwiches, beer bratwurst and homemade potato salad while sipping some Three Fox wine!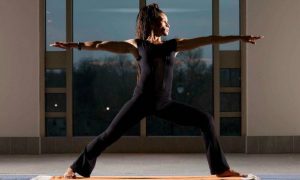 Nourish the mind and connective tissues during an afternoon of Yin Yoga with Jacklynn. You'll explore long, supported holds that target ligaments, bones and joints. This slow practice is suitable for beginners and all levels with props that enable muscular release and relaxation. This practice will bring a more conscientious attention to breath and sensations in the body. The session will conclude with essential oils and a smoothie. Cost: $45 per person. Open to the public. For reservations, please call 540-326-4060.
Three Fox's heated and cozy brick patio will be offered to any musicians who would like to play. Sound equipment will be provided and there is no cover charge. Bring your friends and family and enjoy a musical afternoon with us while enjoying delicious Three Fox wine!
Bring your special someone and learn how to make this delicious delicacy with Salamander's award-winning pastry chef. He'll demonstrate his techniques on how to make the perfect chocolate truffle while pairing the experience with a glass of champagne. $79 per person. Maximum of 12 people. For reservations, please call 540-326-4070.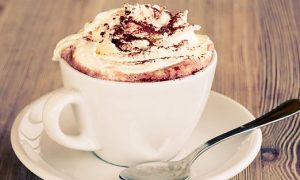 This is not your mother's hot cocoa. Top off your favorite winter beverage with your choice of marshmallow vodka, Baileys, Brandy or Peppermint Schnapps. Grab your cup and cozy up next to the fireplace! $14 per beverage.
Spend your Saturday afternoon discovering a new talent or honing your skills in a new way, under the direction of artist Mary Jennings. Choose one theme for the day; first guest to sign up determines what class will be offered. Two-person minimum. For reservations, please call 540-326-4060.
Join us in the Thirsty Fox Lounge with Carol Erickson of PaintNite and paint a pair of wine glasses.  Click here to register.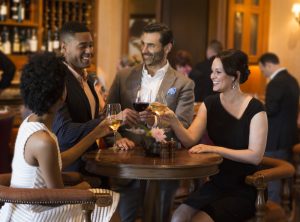 Each month, Gold Cup will feature a different local winery and offer tastings of its featured wines. This month's featured winery is Stone Tower Winery.
Upcoming events
Enjoy a fun way to paint and create your own original piece of work while sipping on delicious local wines. Two-person minimum. $85 per person, ages 21 and up. For reservations, please call 540-326-4060.
The Hill School will offer an information session for parents of prospective students. This session — hosted by Head of School Treavor Lord — will provide parents an overview of Hill's educational philosophy and program. To RSVP or to learn more, please contact Kelly Johnson at 540-687-5897 or kjohnson@thehillschool.org.
Each week, the National Sporting Library & Museum gives attendees a personalized sneak peek at traveling exhibitions, permanent collections, and the fascinating stories behind the works in the museum's art collections. No two tours are alike, so come back for more! Reservations are not required and admission is free. Bring your friends! Gallery Talks are every Wednesday at 2 p.m.
Celebrate National Dog Biscuit Day by cooking up a few homemade recipes to take home to your pup or donate to the Middleburg Humane Society. Reservations required. Registration includes all handouts and ingredients. Call 540-687-6375 to RSVP by 2/17. $5 per person paid at the door for ingredients.
Distinguished works of art will grace the Middleburg Community Center in an auction of original artwork from select local artists. Proceeds will benefit Middleburg Montessori School. Suggested donation will be collected at the door.
Enjoy an exclusive four-course dinner paired perfectly with selections from local vineyards in our intimate, private dining room. Maximum 24 people. $150 per person. For reservations, please call 540-326-4070.
The Glorious Garden is sponsored by Fauquier and Loudoun Garden Club and will feature Page Dickey on "Some Favorite Gardens and Why"  and more. Vendors selling plants, accessories and books will be available throughout the day. Registration is $150 and is available online.