Middleburg's Weekend Guide: April 14-16, 2017
— It is definitely feeling like spring around here. The sun is shining, flowers are blooming, and it is the perfect time to explore what Middleburg has to offer. From Easter egg hunts to a book signing at Second Chapter Books to Empower Adventure's Tree Top Egg Drop, we've got a full weekend planned. Let us know what you did by sharing your #MiddleburgMoment
The wait is over! A beautiful dry rosé wine made in the traditional way from the fermenting juice of Three Fox's estate sangiovese one or two days after fermentation starts, Cano Pazzo has hints of dried roses and cherries on the nose, and spice and cherry hints on the palate. Think of Cano Pazzo with fresh prosciutto, aged parmesean or pecorino, and some great bread!
Come out and bring the whole family and try your luck in a good old fashioned game of classic style BINGO. For more information, please call 540-326-4060.
Anna Orthwein handbags are designed as works-of-art, and are constructed using exquisite leathers and highest levels of skilled craftsmanship. They are known for their craftsmanship, longevity, timelessness, and innovative design. Join us in Salamander Touch for a two day trunk show, where you can see and purchase these beautiful works of art.
Grab your smart phone and join a team to find the egg-filled caches hidden throughout the property. The first person to reach the caching station wins the grand prize! $45 per team. For reservations, please call 540-326-4060.
Join us at the bookstore, talk with Tony in person and get your personalized copy of "A Tale of Two Navies: Geopolitics, Technology, and Strategy in the United States Navy and the Royal Navy, 1960-2015."
Enjoy your favorite 50 West wines while listening to Ken Wenzel!
Three Fox puts its own spin on the White House Tradition that was started by First Lady Dolly Madison.  There will be two rolls — at 2 p.m. and 4 p.m. — and a winner for each roll. Any winner under 21 years old will receive a wonderful Easter Basket and 21 and over winners will get discounts on wine and merchandise purchases. There will be 24 "rollers" in each round. Pre-registration will be accepted. Their special Easter Bunny will be here for the egg roll. Email info@threefoxvineyards.com to register.  Rolling Brick and Dough will have wood-fired pizza for sale. Live music with Movin' On playing classic rock from 1:30-4:30 p.m.
Find the energy within to drive some flowing poses you may have thought you couldn't do. Allow your inner lotus flower to blossom for a perfect spring time awakening. This class will end with a fresh green smoothie. $45 per person. Open to the public. For reservations, please call 540-326-4060.
Celebrate the holiday be learning how to make your own fun Easter cupcake recipes, including favorite spring flavors like lemon and carrot. Kids of all ages won't be able to resist the cute Easter bunny cupcakes! $79 per per person. For reservations, please call 540-326-4070.
Spend your Saturday afternoon discovering a new talent or honing your skills in a new way, under the direction of artist Mary Jennings. Choose one theme for the day; first guest to sign up determines what class will be offered. Two-person minimum. For reservations, please call 540-326-4060.
Bring your blankets and chairs and join us on Salamander's Grand Lawn for a one-of-a-kind outdoor movie experience as we watch "The Secret Life of Pets" (rated PG). For more information, please call 540-326-4060.
Celebrate Easter in a unique way by hurling eggs from 35-55 feet above the ground. On this special zip lining tour, you'll be able to launch eggs at various bullseyes while zipping 20-30 mph. $164 per person. For reservations, please call 540-692-9471.
Spend Easter with the family in the perfect country setting. Harrimans will offer its full brunch buffet with additional seasonal treats, free-flowing mimosas, unlimited soft drinks and juices, as well as special surprises for the children including a visit from the Easter bunny. $65 per person, $40 per child. For reservations, please call 540-326-4070.
Enjoy an unforgettable Easter with your family while enjoying a delicious brunch and sweet and savory holiday favorites. The brunch festivities also will feature an extravagant dessert display, free-flowing mimosas, children's buffet, make-your-own keepsake designing station and a photo opportunity with the Easter bunny. $98 per person, $40 per child. For reservations, please call 540-326-4070.
Enjoy a three-course brunch with a menu that includes carrot ginger bisque, fried green tomato benedict, five-layer chocolate cake and more. The cost is $38 per person or $15 each for children under 10. Reserve your table online or call the Red Fox at 540-687-6301.
Sip your favorite 50 West wines while listening to Julia Kasdorf!
Seatings are by reservation only and begin at noon. The four-course menu includes rabbit terrine, burrata and iberico, seared pheasant, carrot cake and more. Limited seatings available, so call 540-687-3333 to make your reservations today!
Nourish the mind and connective tissues during a 90-minute session of Yin Yoga. We'll explore long supported holds which target ligaments, bones and joints. This slow practice is suitable for beginners and all levels with props that enable muscular release and relaxation. This practice will be a more conscientious attention to breathe and sensations in the body. After the session, enjoy a complimentary smoothie and essential oils.  $45 per person. For reservations, please call 540-326-4060.
Upcoming Events
Enjoy a fun way to paint and create your own original piece of work while sipping on delicious local wines. Two-person minimum. $85 per person, ages 21 and up. For reservations, please call 540-326-4060.
Each week, NSLM's Clarice & Robert H. Smith educator or museum curators will give attendees a personalized sneak peek at traveling exhibitions, permanent collections, and the fascinating stories behind the works in the museum's art collections. No two tours are alike, so come back for more! Reservations are not required and admission is free. Bring your friends! Gallery talks are every Wednesday at 2 p.m.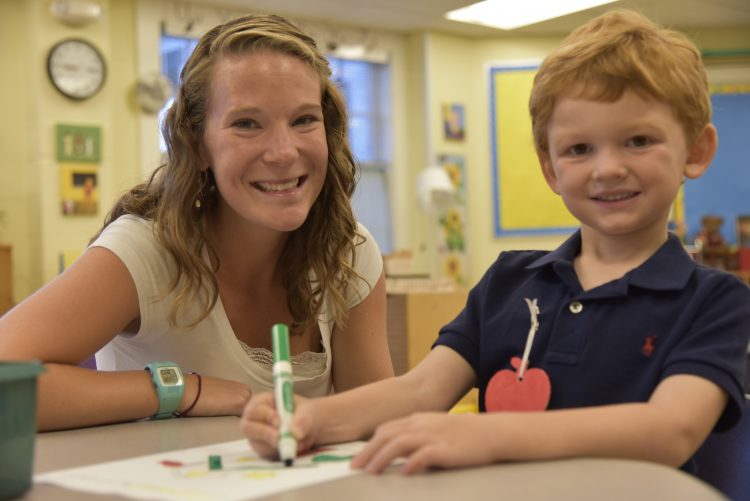 The Hill School will offer an information session for parents of prospective students. This session — hosted by Head of School Treavor Lord — will provide parents an overview of Hill's educational philosophy and program. To RSVP or to learn more, please contact Kelly Johnson at 540-687-5897 or kjohnson@thehillschool.org.
You're invited to join Wakefield once again to question a student panel, meet their faculty and staff, explore their campus and much more at their next open house. They are now offering Junior Kindergarten and Kindergarten admission at $5,500 and $7,000 respectively. Indexed tuition is offered for Grades 1st through 12th. RSVP at admissions@wakefieldschool.org or 540-253-7600.
Join us April 21 for the opening of the museum's retrospective exhibition, "Andre Pater: A Matter of Light." The bold and vibrant compositions of contemporary sporting artist Andre Pater (Polish-American, b. 1953) are often compared to those of the great 20th-century British sporting artist Sir Alfred Munnings.
"Go beyond the mere image, and the painting becomes a 'matter of light,'" notes sporting art authority and National Sporting Library & Museum Board Member Lorian Peralta-Ramos of Pater's work. "Horses, colorful jockeys' silks, hounds, and cattle are all textures and as surfaces, each have their own particular reflective properties."
The retrospective exhibition and accompanying catalog present an in-depth analysis of Pater's mastery of the use of light and insightful understanding of animal anatomy and behavior.
The museum will also be hosting "Coffee with the Curator," sponsored by Middleburg Common Grounds, on April 22, starting at 10 a.m. NSLM invites members of the public to celebrate its latest exhibition, "Andre Pater: In A Sporting Light," featuring artwork by contemporary sporting artist Andre Pater. The program includes an informal coffee reception followed by a tour of the new exhibition conducted by the artist himself. $5 admission, free to NSLM members. RSVP to Anne Marie Barnes, Clarice & Robert H. Smith educator, at abarnes@nationalsporting.org or 540-687-6542 x25.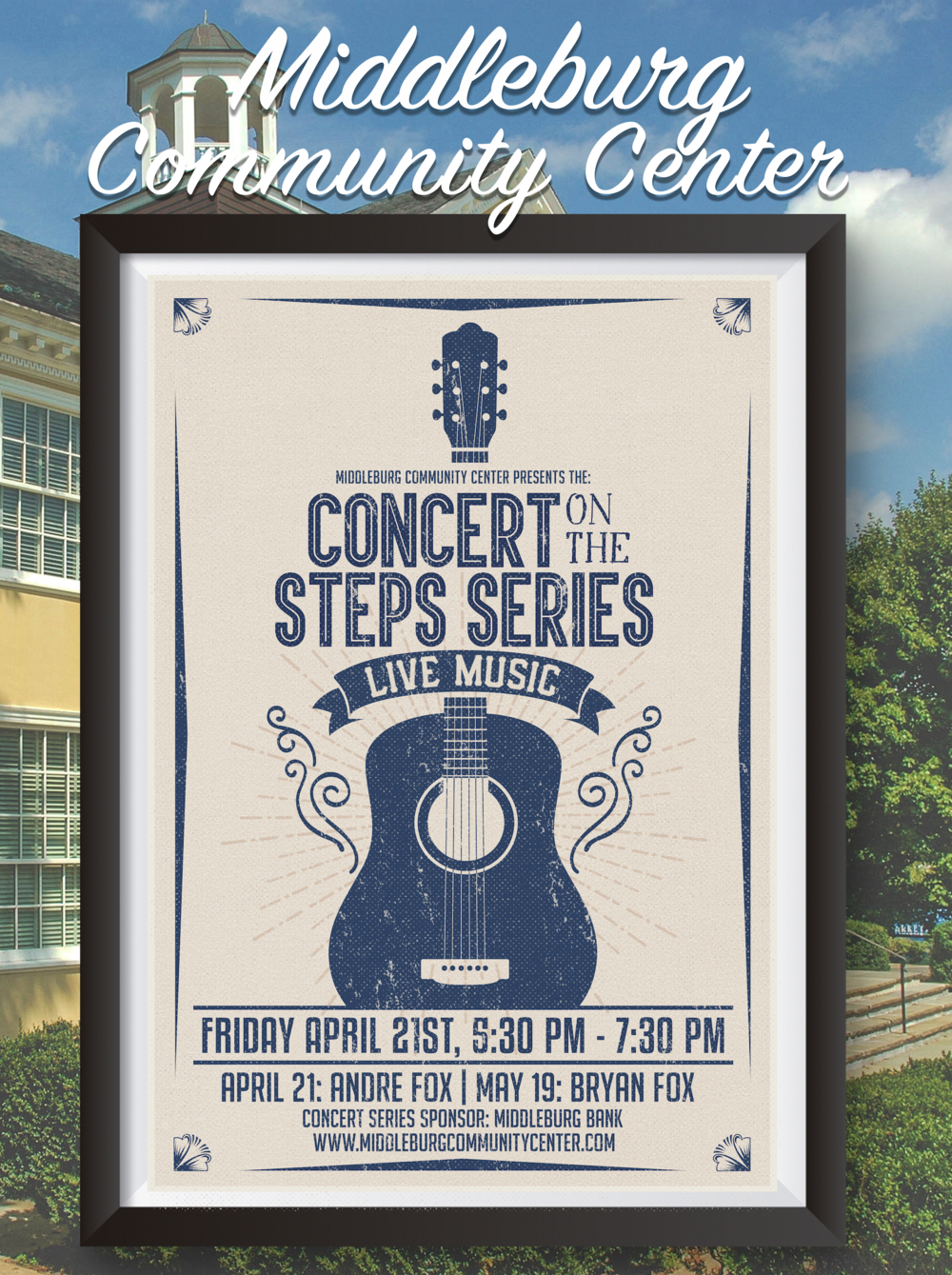 Join us for an evening filled with free fun, music by Andre Fox, food and good company at the kickoff of the Concert on the Steps series!
50 West is joining forces with local artist Jill Perla, one of Loudoun County's most sought after artist for an evening of fun! Grab your besties while Jill helps you paint cherry blossoms on a wine glass. Your first glass of wine is Jill's treat, additional glasses and bottles are available for purchase. All supplies are included! Any questions, please contact Jill at perlainsideart@gmail.com. Register now to reserve your spot!
Senior Elle Lassiter of Round Hill heads a talented international cast when Foxcroft School presents the 10-time Tony Award-nominated musical "The Addams Family" on April 21-22 in FoxHound Auditorium.
Both performances begin at 7:30 p.m. and admission is free. Foxcroft is located on Foxcroft Road, about 4 miles north of the village of Middleburg (For GPS, use 22407 Foxhound Lane). Please call 540-687-4511 for more information.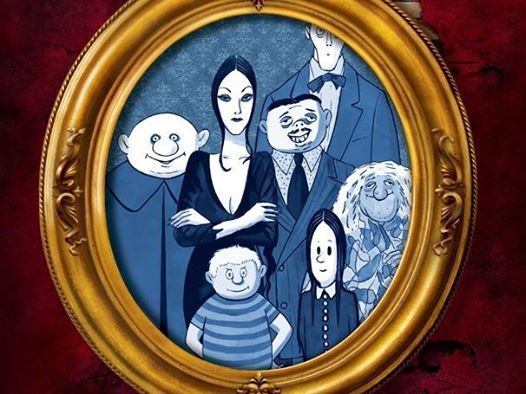 "The Addams Family" is based upon the Addams Family characters created by Charles Addams in his single-panel amusing cartoons, which depict a ghoulish American family with an affinity for all things macabre. The music and lyrics were written by Andrew Lippa and the book by Marshall Brickman and Rick Elice.
The musical opened on Broadway in April 2010 and received 10 Tony Award nominations, including Best Original Score and Outstanding Musical. The musical has been performed around the world, including Mexico, Ireland, Italy, Germany, Sweden, Finland, Peru, Argentina, Australia, and the Phillipines.
The Foxcroft Production, directed by Fine Arts Department Karin Thorndike, stars Lassiter as Alice Beineke, junior Elle Rosse of McLean, Va., as Morticia Addams, sophomore Seabrook Brown of Charleston, S.C., as Wednesday Addams, freshman Krissa Thorndike as Pugsley Addams, junior YiMin Zhao of China as Grandma Addams, junior Morgan Hunt of Purcellville as Mal Beineke, junior Paola Audelo of Mexico City as Uncle Fester, sophomore Jenna Torrance of Leesburg as Lucas Beineke and Isabel Wood of Virginia Beach, Va., as Lurch. Matt Mohler, a teacher at Foxcroft who has played a featured role in several of the school's productions, plays Gomez Addams.
Others in the cast are freshman Kenzie Green of Leesburg, sophomore Alex Greenberger of Purcellville, sophomore Candace Kalitsi of Bowie, Md., sophomore Ngoc Nguyen of Vietnam and freshman Marina Vanoff of Fort Lauderdale, Fla.
The Middleburg Spring Races feature top thoroughbred race horses being tested over one of the oldest courses in Virginia, the historic steeplechase course at Glenwood Park in Middleburg, Virginia. Crowds have been gathering here for decades to take in the excitement of steeplechase racing over hurdles and timber. Tailgate spaces abound, making this a great way to enjoy a spring afternoon. Purchase your tickets here.
Find more upcoming events on our calendar.