Labor Day Weekend in Middleburg, Virginia
— Kick off a great start to the fall season in Middleburg this weekend! Whether you're looking to sit under the stars for a one-of-a-kind date night at Salamander Resort & Spa, watch an exciting night of jumpers at Great Meadow, enjoy a concert on the lawn at Greenhill Winery & Vineyards or play corn hole while zipping 35-55 feet above the ground at Empower Adventures, we've got an activity you're sure to get excited about. Here's a look at what's going on this weekend:
Live Music: Sept. 1-4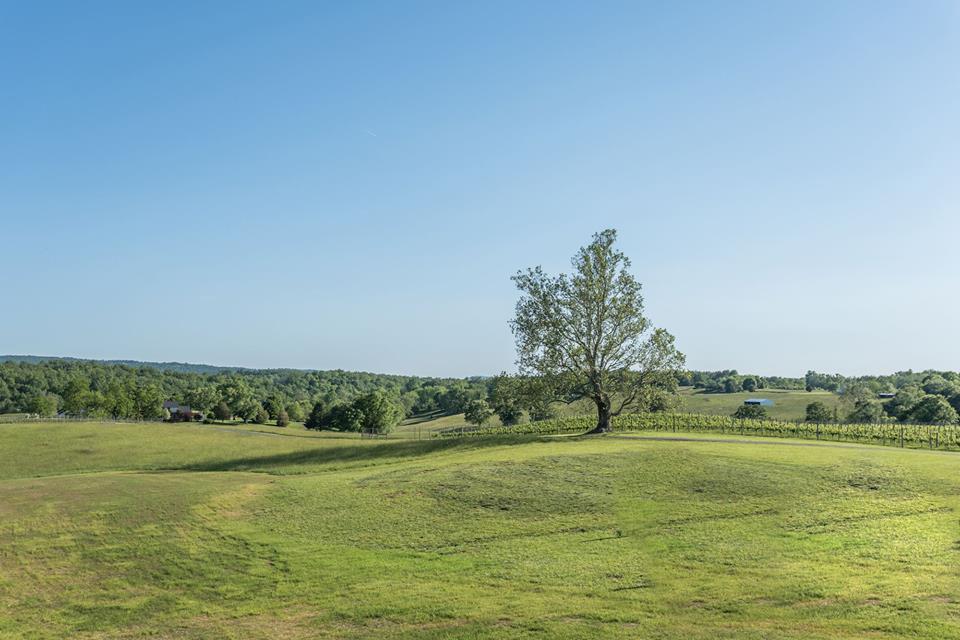 If you love listening to live music, Labor Day weekend is a great time to be in Middleburg.
This weekend, Three Fox Vineyards will feature live music each day from 1:30-4:30 p.m., with Big Steve & Pete on Saturday and Monday, and The Exaggerations on Sunday. Bring your picnic, your family or friends and have a ball. Play bocce or corn-hole. Check out their picnic meadow and hammocks or stroll their woodland trails or the banks of Crooked Run.
On Friday night, you can enjoy a concert on the lawn at Greenhill Winery & Vineyards, where Alan Gant will be playing from 5-7 p.m. Alan will also be playing at Greenhill on Saturday and Sunday from 6-8 p.m.
You can also enjoy live music at 50 West each day this weekend from 1:30-4:30 p.m., with Far Away Songs on Saturday, Steel Drum Band on Sunday and Shane Gamble on Monday.
This weekend also features the last concert of the American Roots Revue Concert Series at Buchanan Hall, featuring jazz swing music by the Bumper Jacksons. Tickets are $15 in advance, $20 at the door. Click here to purchase tickets.
Outdoor Movies at Salamander Resort & Spa: Sept. 1 & 2
Salamander Resort & Spa will be featuring two movie nights this weekend. Bring your blankets and chairs and sit under the stars for a one-of-a-kind movie experience.
On Friday, watch "You've Got Mail," a movie that is as old as love but as new as the internet. Meg Ryan and Tom Hanks star in a movie that will have you on the edge of your picnic blanket as you watch two people fall in love unknowingly, despite their qualms with one another. With Salamander's delicious picnic baskets and wine available for purchase, it is guaranteed to be a night to remember.
On Saturday, bring the kids to the Grand Lawn to watch "The Good Dinosaur" (PG) together.
Both movies start at 8:45 p.m.
Equestrian activities at Great Meadow: Sept. 1 & 2
On Friday and Saturday nights, Great Meadow has outdoor equestrian activities the entire family will enjoy.
The fun starts Friday with Twilight Jumpers, where you can enjoy an exciting night of jumpers, as well as a wine tasting and kids' giant tug o'war, and then dance the night away! There will be two competitions held that evening. The first, starting at 7 p.m., is for up-and-coming young riders and local talent and they jump heights up to 3'6" tall. The second class, which starts at 8:30 p.m., is for professionals at 4'2" and $5,000. Enjoy watching some of the finest jumpers in the world! Gates open at 6:30 p.m. General admission tickets are $40/carload. Twilight Jumpers is held for the benefit of the High Performance Equestrian Foundation, a 501(c)(3) nonprofit foundation that serves the show jumping community.
Saturday night is Star Wars night at Twilight Polo, so grab your light saber and head over to Great Meadow for an action-packed evening! They will have 3 polo matches, wine for sale from Greenhill Winery & Vineyards and tasty food from SoBo Mobile. The evening will conclude with dancing in the pavilion after the matches! Halftime is dedicated to the epic Tug O'War and a 2-lap race around the arena. Gates open at 5:30 p.m., and the first match starts at 6 p.m. General admission is $25 through online presale, or $30 per car full of friends at the gate.
Virginia Scottish Games and Festival at Great Meadow: Sept. 2-3
The Virginia Scottish Games will feature a variety of competitions and entertainment, including stone tosses, bagpipes, a British car and bike show, children's games, fiddling, Highland dancing and Scottish dog events. The entertainment stage will feature Canadian alt-celt group Glengarry Bhoys, Celtic musicians Jil Chambless and Scooter Muse, high-energy folk band Tinsmith, Celtic Machinations and comedy by the Sterling Swordplayers. Ticket prices range from $5-$30 and can be purchased online.
Corn hole zip lining at Empower Adventures: Sept. 2-4
So, you've probably played corn hole before, right? But have you ever played it at 35-55 feet above the ground while zipping along at 20-30 miles per hour? Whether you have or not, it's an experience you won't forget, and this weekend is a great opportunity to give corn hole zip lining a try at Empower Adventures. They'll have corn hole zip lining available Saturday-Monday for $164 per person. Reservations required. For reservations, please call 540-326-4376.
Labor Day Luau at 50 West: Sept. 3
From steel drums to Caribbean foods, 50 West will be decked out in all things tropical on Sunday from 11 a.m.-6:30 p.m. You can enjoy authentic Caribbean dishes from Red Bone Food Truck such as jerk chicken, fish tacos, empanadas and more from noon-5 p.m. They'll also have a steel drum band playing from 2-5 p.m. for you to enjoy as you sip on great wine! Plus, they'll be handing out leis (while supplies last)! Feel the gentle breezes and imagine you're miles away in a tropical paradise all while enjoying the "don't worry, be happy" vibe of 50 West.
Backyard BBQ at Salamander Resort: Sept. 4
Nothing says Labor Day like a backyard BBQ, so join us in Salamander's "backyard" and terrace from noon-4 p.m. as they grill out with traditional BBQ favorites, play lawn games and enjoy the last days of summer. $35 per person, drinks sold separately.
Also this weekend