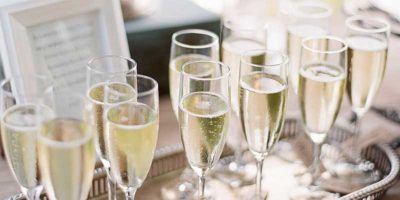 Celebrate in the tavern with their Champagne brunch or 5-course game & seafood dinner!
New Year's Eve & New Year's Day Brunch (11:30 a.m.-2 p.m.)
Three Course Prix Fixe Brunch: $48 per person
Children Under 10: $15 per person
New Year's Eve Dinner (5-9 p.m.)
Five-Course Game & Seafood Dinner: $165 per person (adults only)
Call 540-687-6301 today to make your reservation or reserve a table online.
Any reservation cancelled within 7 days of the reservation date is subject to a $100 per person cancellation fee to be charged to the card provided at the time of booking. Taxes, gratuity, and additional beverages are not included in the price per person. Menus subject to change.