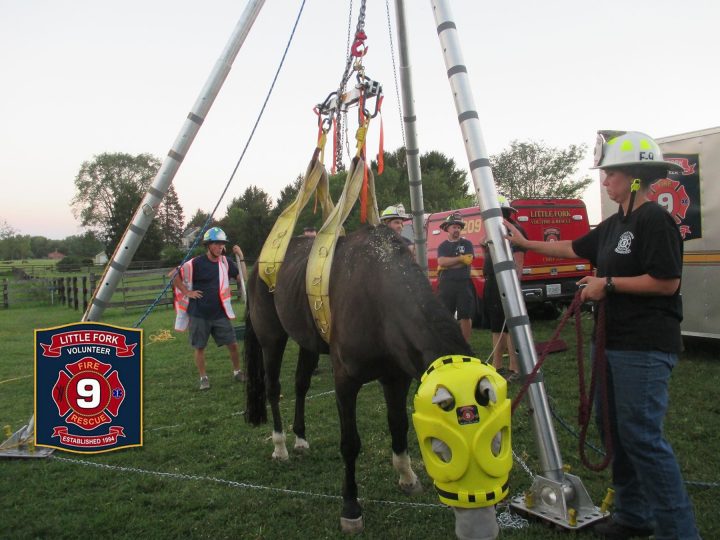 Join us for a Meet & Greet with Little Fork Volunteer Technical Large Animal Rescue Team! Learn about the only volunteer unit in Virginia that specializes in technical rescues of horses and cattle.
Meet some of the members of this impressive unit and learn a bit about their team training, the types of calls they respond to, protocol when they arrive on-scene, coordination with vets, and more! They'll bring their trailer and demonstrate some of the equipment used. Followed by an informal Q&A.
Show your support by purchasing a Little Fork Volunteer Fire & Rescue t-shirt — proceeds to benefit the construction of a new facility!