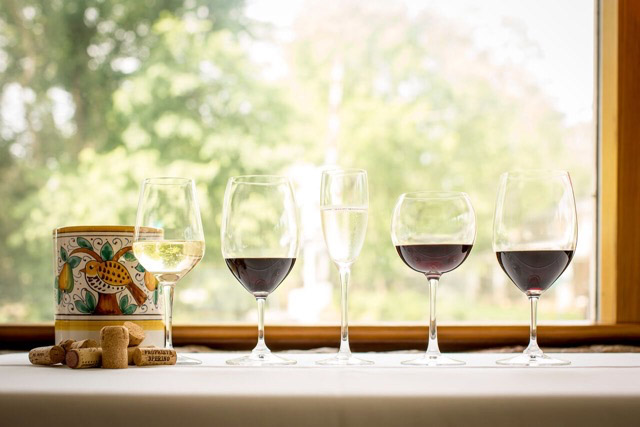 Hosted by Dominic Scurti, Virginia Imports
Cost: $35 per person, exclusive of tax and gratuity.
Join us for Chef Patierno's light antipasti and a tour through Italy's vineyards. Hosted by Dominic Scurti of Virginia Imports, the following wines will be featured:
Canella, Prosecco
Canella, Veneto Sparkling Rosé
Molo 8 Wines, Lambrusco Mantovano
Tenuta di Corte Giacobbe, Soave 2016
Vigneti del Vulture, Greco Fiano Pipoli 2016
Villa Matilde, Falanghina 2016
Jankara, Vermentino di Gallura 2015
Franz Haas, Pinot Grigio 2016
Monte Antico, Rosso 2013
Vigneti Zabu, Nero d'Avola 2016
Poderi Luigi Einaudi, Dogliani Dolcetto 2016
Le Casematte, Terre Siciliane Peloro Rosso 2014
Terrabianca, Campaccio 2013
Fantini, Edizione Cinque Autoctoni 2013
Speri, Amarone della Valpolicella Classico 2012
At our wine tastings, you can order for later pick-up and enjoy competitive retail prices. Case and mixed-case orders receive a 10% discount. Call 540-253-5501 to make your reservation.