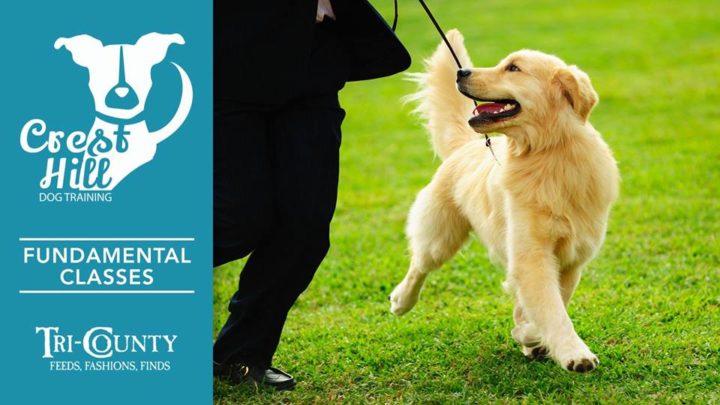 Do you have a new dog or an adolescent and starting to struggle with: coming when called? Confidence? Visitors in the house? Focus and attention? Walking on a leash? Manners? Let's nail those foundations in a super fun class that goes beyond sit-down-stay and actually shapes your dog's personality into a SUPER STAR! Classes lead by Crest Hill Dog Training. Take part in 6 weeks of classes for $150 … jump in any time! Email Jennifer at cresthilldogtraining@gmail.com for more information or to register.
Open enrollment: besides being a new, exciting approach, it means that classes have no specific start date, but are held at a set time on a set day of the week every week. When registering for a class with Open Enrollment, let me know the date you would like to begin in the class. From there, register for and the classes each week consecutively for the number of weeks your class fee indicates.
How does that work? Our exercises are self-contained for that lesson. They'll show you to apply them in real life situations. Regardless of your skill level, you can still participate at your own speed. The Concepts or Lessons build on each other within that session vs from week to week. But watch your CONFIDENCE and your dog's CONFIDENCE grow each week!