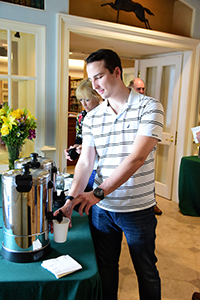 Enjoy an informal coffee reception followed by a tour of NSLM's newest exhibition, At Rest and In Motion: The Horse and the Camera, 1870 to 1960, From the Judith and Jo Tartt, Jr. Photography Collection.
$5 admission, free to NSLM members.
Please RSVP to Anne Marie Barnes, the Clarice & Robert H. Smith educator, at abarnes@nationalsporting.org, 540-687-6542 ext. 25.